A new version of Disney's "Peter Pan" called "Peter Pan & Wendy" is catching the eye of critics everywhere for featuring multiple female characters in the traditionally all-male group of misfits called the Lost Boys.
Adding yet another page to its book of remakes, Disney will be rejecting at least some features of the plot from the 120-year-old story.
The Lost Boys, usually portrayed as a group of scraggly, young preteen boys who are stuck in time in "Neverland" where they do not age, will now feature several young girls. Two of the characters are revealed as "Birdie" and "Bellweather."
It takes just 24 seconds in the film's trailer to address the addition, with the group of children gathering to introduce themselves as the Lost Boys, with a little girl adding, "Every last one of us."
Wendy, surprised, responds, "But you're not all boys!," only to have a second, offended girl respond with "So?!"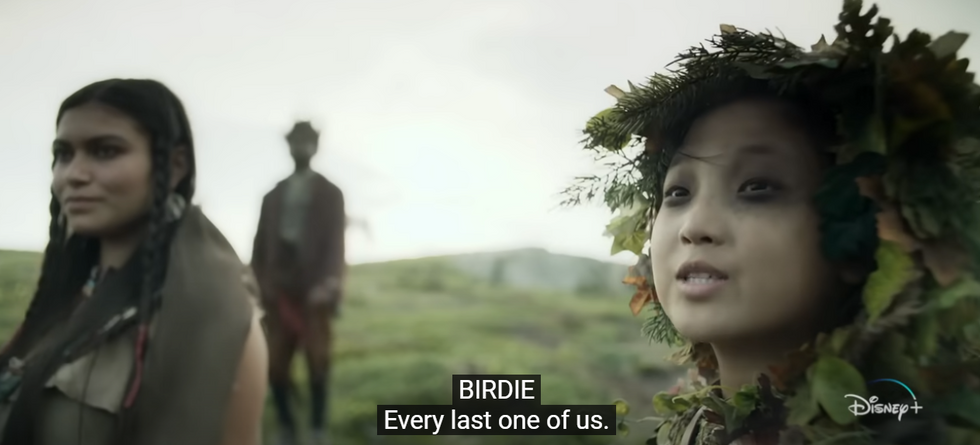 Image courtesy Walt Disney Studios / YouTube (screenshot)
Image courtesy Walt Disney Studios / YouTube (screenshot)
In the original "Peter Pan" play from 1904, the playwright explains who the group of boys are and why there are no girls.
They are described as boys "who fall out of their prams when the nurse is looking the other way and if they are not claimed in seven days, they are sent far away to the Neverland," with Peter Pan as their captain. A pram is a baby carriage.
However, in adding female characters to the group, Disney goes against the original explanation for the lack of femininity in the group, which is that there are no "lost girls" because "girls, you know, are much too clever to fall out of their prams," according to Peter Pan.
The Lost Boys' names have always been up in the air, with the originals sporting the names Slightly, Nibs, the Twins, Cubby, and Tootles. However, in the 1991 movie "Hook," the boys feature names like No Nap, Latchboy, Thud Butt, Pockets, or their leader, Rufio.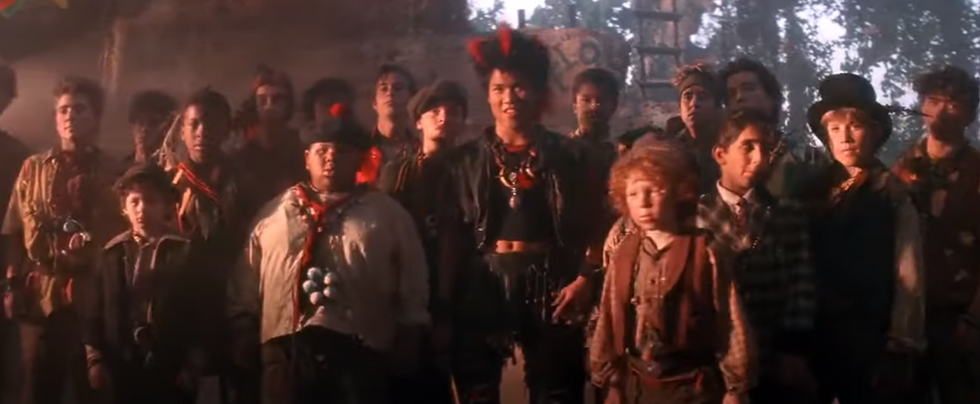 The Lost Boys as portrayed by 1991 movie "Hook" Image courtesy Robin Medin / YouTube (screenshot)
According to the Daily Mail, the movie's official teaser trailer had such a negative response that YouTube disabled its "dislike" counter after it reached over 1.5 million down votes.
An odd trend in the very same comment section has commenters mocking the movie's "wokeness" by describing scenes that don't exist in the movie, such as "I love the part where Wendy says that she goes by 'they/them' and cancels Peter Pan for calling her 'she'. Truly brave, strong and independent woman."
Another comment says, "The part where Wendy solves an advanced calculus equation while singlehandedly defeating a dozen misogynist pirates with her stunning swordplay... and then gives their gold treasure to charity... it brought a tear to my eye. She's so powerful. So inspiring."
Like Blaze News? Bypass the censors, sign up for our newsletters, and get stories like this direct to your inbox. Sign up here!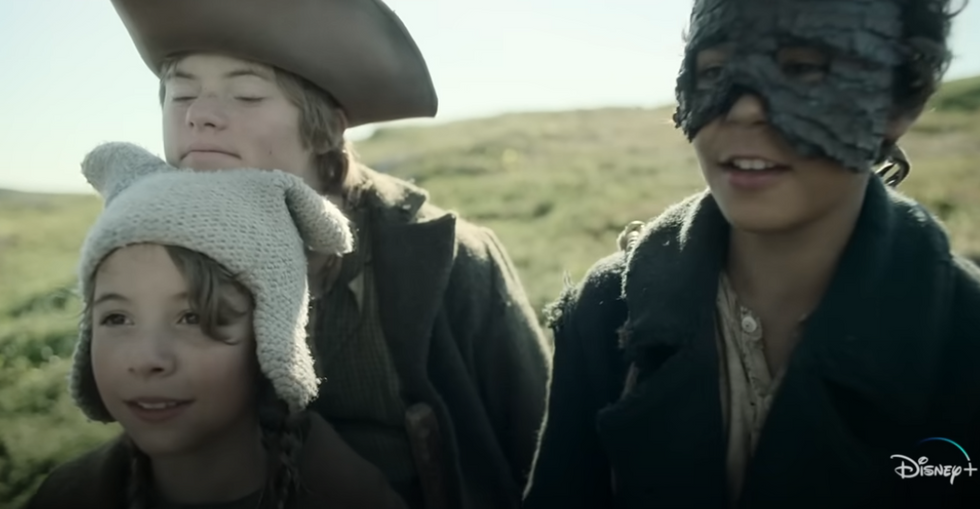 Image courtesy Walt Disney Studios / YouTube (screenshot)