Arizona Gov. Doug Ducey (R) announced Tuesday that he would order state officials to withdraw financial incentives for a future manufacturing plant that Nike was slated to build in The Grand Canyon State.
Ducey's announcement came less than 24 hours after The Wall Street Journal reported that Nike nixed plans for patriotic sneakers featuring the Betsy Ross flag over objections from former NFL quarterback Colin Kaepernick.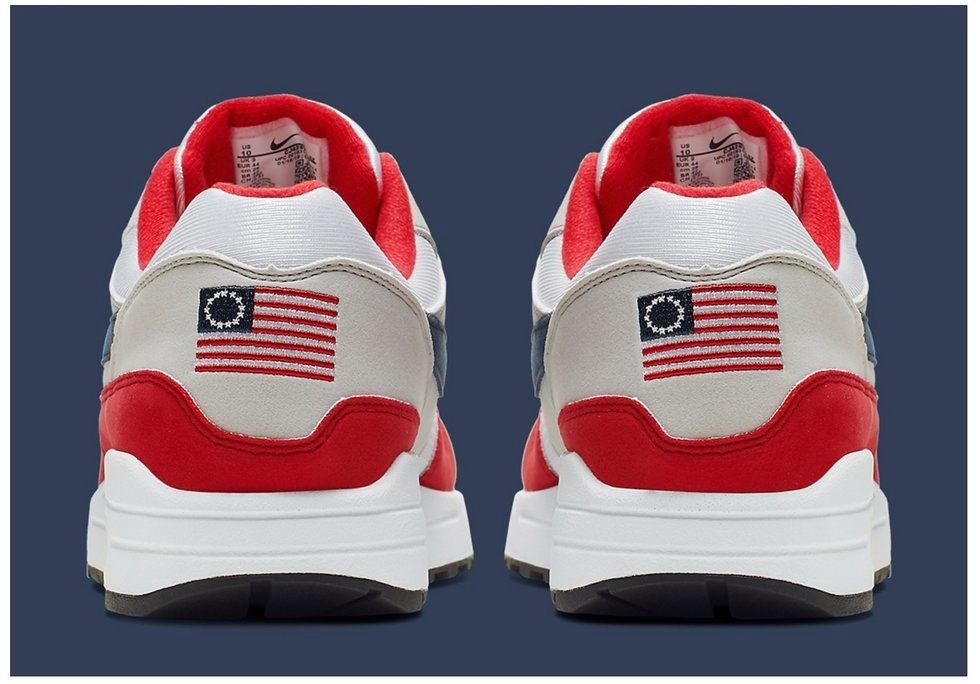 Image Source: Sneaker News screenshot
Ducey wrote in a statement on Twitter that he is "embarrassed for Nike" over the athletic company's "terrible decision."

Instead of celebrating American history the week of our nation's independence, Nike has apparently decided that Bet… https://t.co/KqWRJqFOL6

— Doug Ducey (@Doug Ducey) 1562058209.0
Nike has made its decision, and now we're making ours. I've ordered the Arizona Commerce Authority to withdraw all… https://t.co/MSZeGMUQXG

— Doug Ducey (@Doug Ducey) 1562058294.0
And finally, it shouldn't take a controversy over a shoe for our kids to know who Betsy Ross is. A founding mother.… https://t.co/3gii0GgXX5

— Doug Ducey (@Doug Ducey) 1562058368.0
According to KNXV-TV, Nike has committed to building a shoe manufacturing plant in Goodyear, Arizona, with an initial investment of $184.5 million.
The plant is expected to employ more than 500 full-time workers.
In exchange, the city agreed to waive nearly $1 million in permit and plan review fees, in addition to reimbursing Nike another $1 million for created jobs, The Arizona Republic reported.
The plant is expected to bring nearly $500 million in economic impact to the region over the next five years.