Although early polling for the 2016 presidential contest proved futile, another early 2020 election poll has bad news for President Donald Trump.
The Fox News survey, released Sunday, revealed that Trump stands at a 10-point deficit behind former Vice President Joe Biden, the clear front-runner for the Democratic nomination.
Among the 1,001 registered voters who responded for the poll, 49 percent said they support Biden while just 39 percent said they support Trump.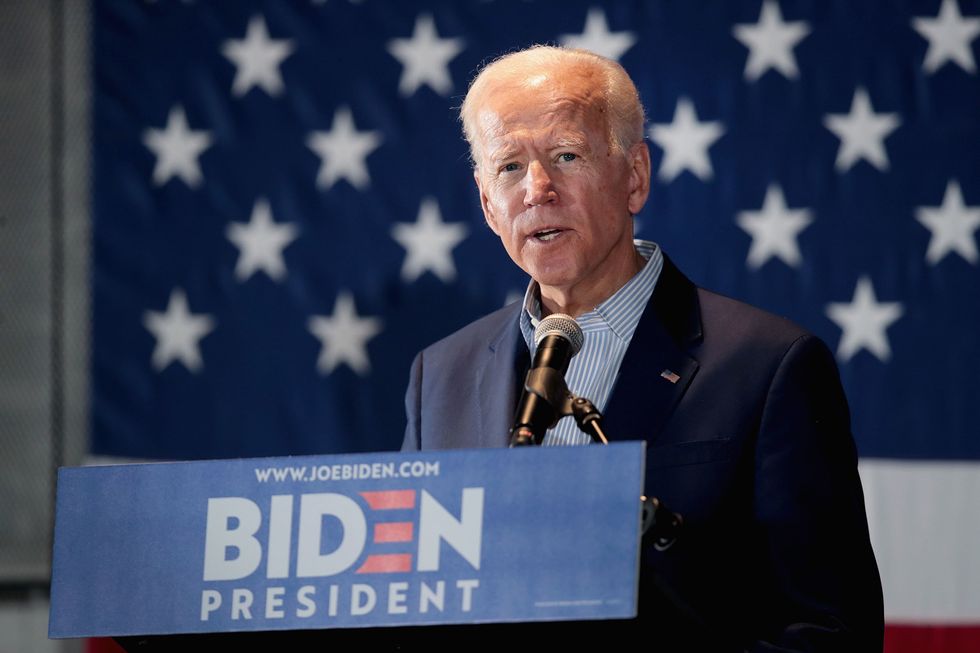 Scott Olson/Getty Images
To make matters worse, the poll found that if the election were held today then Trump would also lose to Sen. Bernie Sanders (I-Vt.) by 9 points, Sen. Elizabeth Warren (D-Mass.) by 2 points, Sen. Kamala Harris (D-Calif.) by 1 point, and Mayor Pete Buttigieg by 1 point.

The vast majority of respondents, 72 percent, told Fox News they will vote for a presidential candidate "who will provide steady, reliable leadership" over a candidate "with a bold, new agenda." Respondents also said they prefer a candidate with "high ethical standards" who "will unite Americans around shared beliefs."
Meanwhile, 50 percent of respondents told Fox News they would be "displeased" or "scared" if Trump won re-election.
Early polling has proved it does not accurately predict the outcome of election, as played out during the 2016 presidential election. In the summer before the primary season, zero polls showed Trump winning the Republican primary, yet alone the White House.
However, even the White House's internal polling shows a bleak picture for the president. The data, which was recently leaked, showed Trump trails Biden by wide margins in key battleground states, the same states that paved Trump's path to the White House in 2016.