"Fear never crossed my mind," Miss Faye told KGO-TV.
What are the details?
Miss Faye told the station she saw what she thought was a rideshare vehicle coming down the street on the afternoon of Oct. 12.
But a male exited the sedan and attacked her elderly neighbor, who's in her late 70s, KGO said. Video shows the crook standing outside the driver's side door, pulling on the purse as the elderly victim is on her back in the street, hanging on to her property and screaming.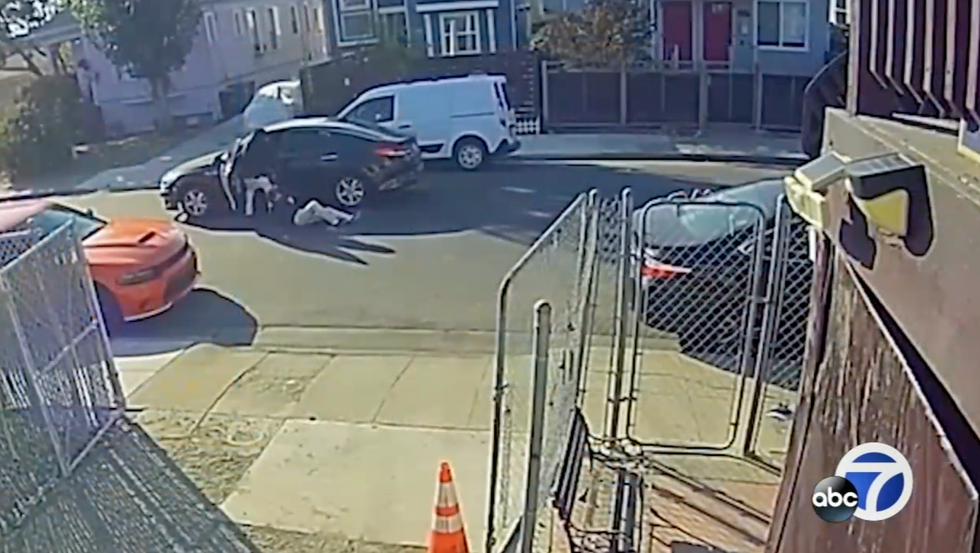 Image source: KGO-TV video screenshot
Miss Faye knew she had to jump into action, KGO said.

Ring video from Miss Faye's home shows her moving as fast as she can out her front door with her cane in hand.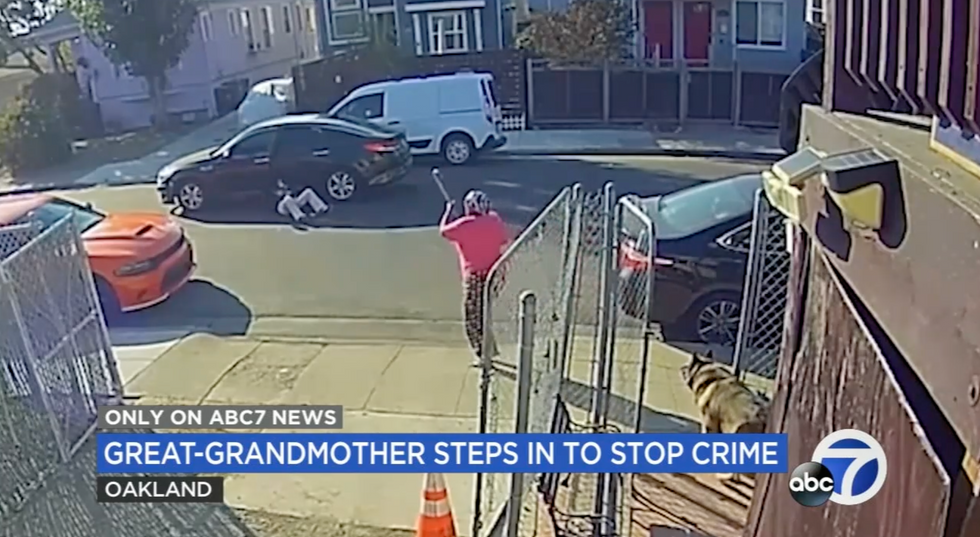 Image source: KGO-TV video screenshot
Miss Faye was heard on the clip yelling for her German shepherd Troy to come help — but she proved to be a one-woman army, scaring away the thug, who dropped the purse. Miss Faye even chucked her cane at the vehicle as it drove off.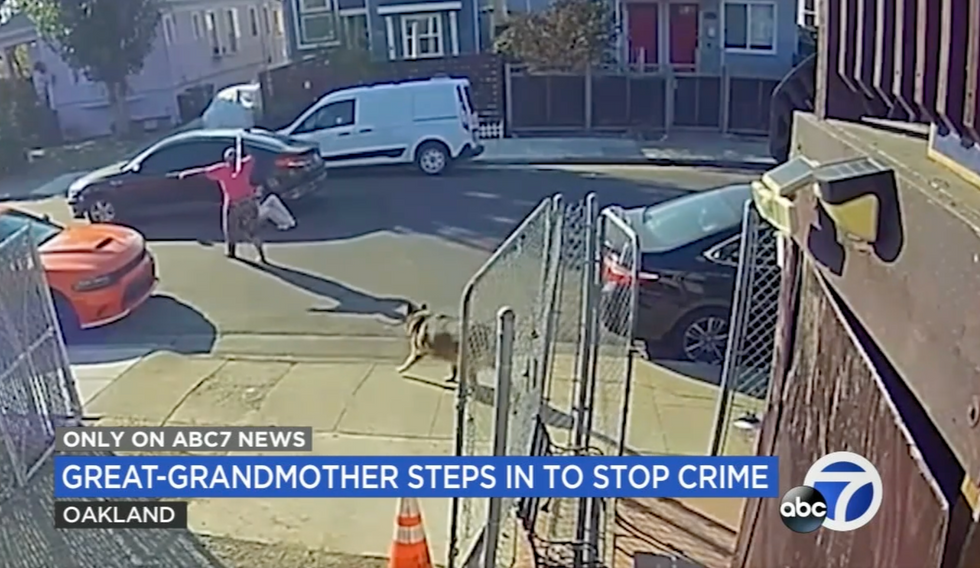 Image source: KGO-TV video screenshot
"If my knees weren't hurting me, I think I would have been out there a little faster," Miss Faye recalled to KGO.
When the station asked her if she was scared to intervene, Miss Faye said no way.
"I never thought about it. Fear never crossed my mind — 'cause I'm crazy, I guess," she told KGO with a chuckle. "I don't know. It's just something that's in my nature. I do things, and it doesn't bother me until a couple hours later. That's how I've always been."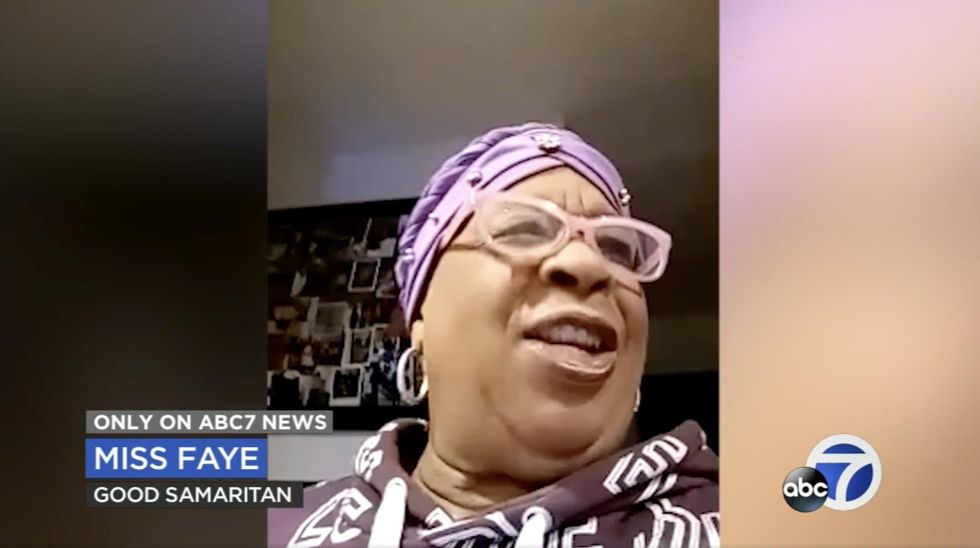 Image source: KGO-TV video screenshot
Miss Faye told the station that her neighbors have been calling her a hero and bringing her pies and other goodies to show their appreciation.
As you might expect, KGO said she had some wise words to share: "Just try to be neighborly. Watch out for your neighbors and surroundings, even for your personal self, because so many things have been happening lately. Not just in Oakland, but all over the world. Just be aware of your surroundings. That's all I have to say about that."
Anything else?
Miss Faye added to the station that the victim is a little bruised but doing okay otherwise. KGO also said Oakland Police noted the crime is still an active investigation and have asked anyone with information to come forward.