A Fort Worth, Texas, homeowner was having a cigarette in his garage after midnight Wednesday when his smartphone app told him someone was trying open his front door, KDFW-TV reported.
The homeowner didn't hesitate.
What happened?
He grabbed his gun and fired through the front door, the station said, adding that police indicated the man outside was shot three times — in the neck, wrist, and arm. The man was taken to a hospital and is expected to survive, KDFW reported.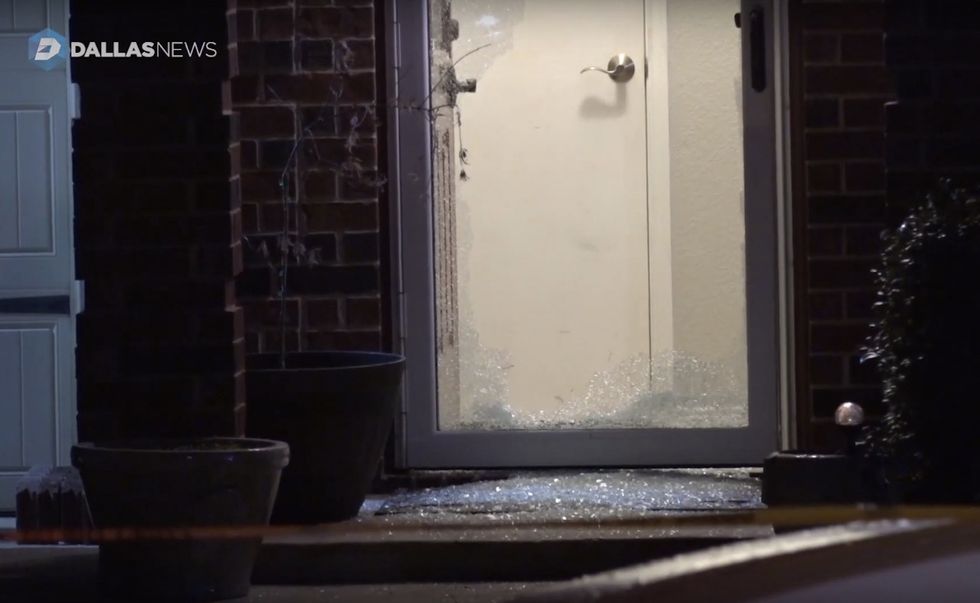 Image source: YouTube screenshot
Police are trying to figure out if the man who was shot was a prowler — and why he was at the homeowner's door at 12:30 a.m., the station said.

Police added to KDFW that they don't believe the two men knew each other, and that the homeowner was concerned for his safety.
Will charges be filed against the homeowner?

Police don't expect to file charges against the homeowner, the station reported.
"You don't want someone entering your home, you have the right to protect your home, right to protect your family. This being said, it's the holiday season, seeing lot of different crimes coming up. We ask that everyone be vigilant watch your surroundings look out for your neighbors," Fort Worth Police Department's Tracy Carter said.