It's Valentine's Day — when the focus of the nation's collective eye (and heart, of course) is on romantic relationships.
With that in mind, Campus Reform's Eduardo Neret hoofed it over to Georgetown University in Washington, D.C., to ask students if they'd consider dating folks who held opposite political views.
Now given the campus' reputation for left-leaning sentiments, the most common answer seemed to be some form of — you guessed it — "No, I hate Donald Trump."
What did they say?
Upon being asked the question, the first person in the clip took direct aim at the guy who made quick work of Hillary Clinton in 2016, noting that she couldn't date someone who "supports who's currently in the White House."
Another student hedged a bit, admitting that dating someone with opposite political views would take some "really strong extenuating circumstances" — whatever that means.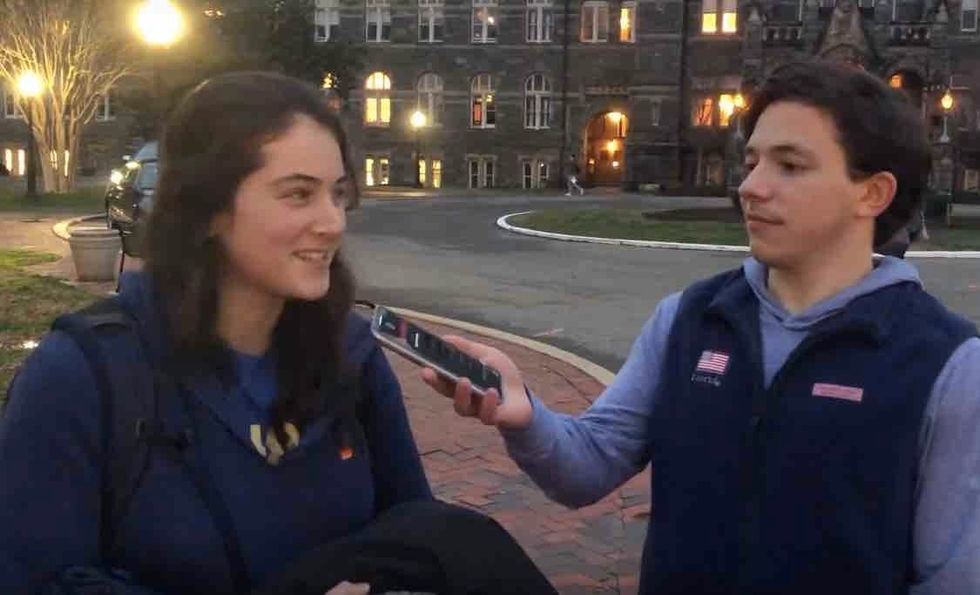 Image source: YouTube screenshot
Yet another student said she wouldn't even consider dating "moderates."

Dating someone with opposing political views would invite "too much conflict in the relationship," another student said.
One student said he'd draw the line if a dating partner was "pro-life":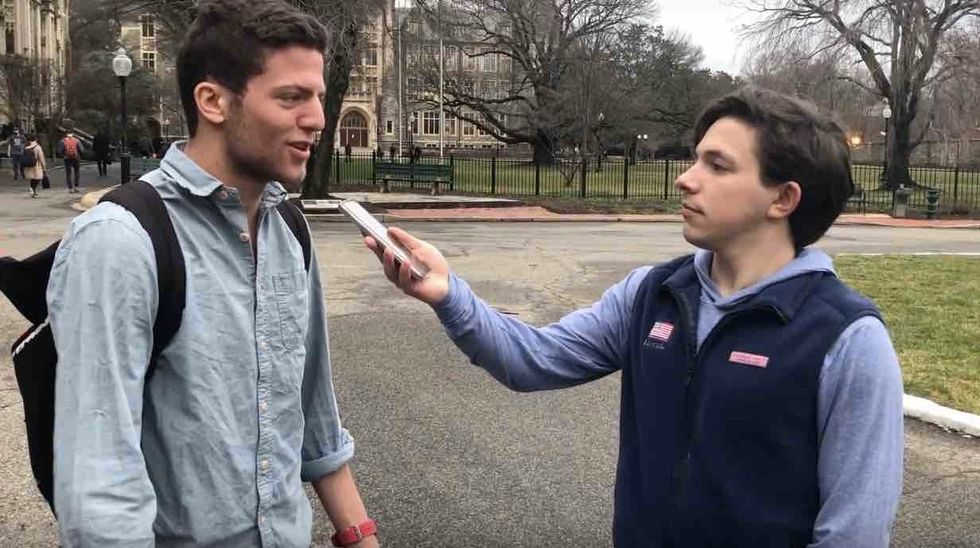 Image source: YouTube screenshot
And there was more Trump disdain to come, with one student noting that "honestly, if they're just overall Trump supporters," the dating dealbreaker has arrived.

"If they were a Trump supporter, I don't think I could date them 'cause I feel like in my opinion that shows a little bit about their character," yet another student said.
On that note, another student offered that "at some point your political views could mean you're a bad person."
But not every student saw things that way: "I think just because you disagree on some topical political issues doesn't mean you have a radically different set of values."