A liberal artist says he is being "censored" because the United States National Snow Sculpting Championship contest won't allow his group to enter their very political anti-Trump design.
Kelly Thune, David Aichinger and Dusty Thune designed a snow sculpture called the "statue of tyranny" that is meant to be a critique of the policies of President Donald Trump.
The design has the president dressed as the Statue of Liberty, but with a child in a cage locked up beneath him, a reference to the family separation policy at the border.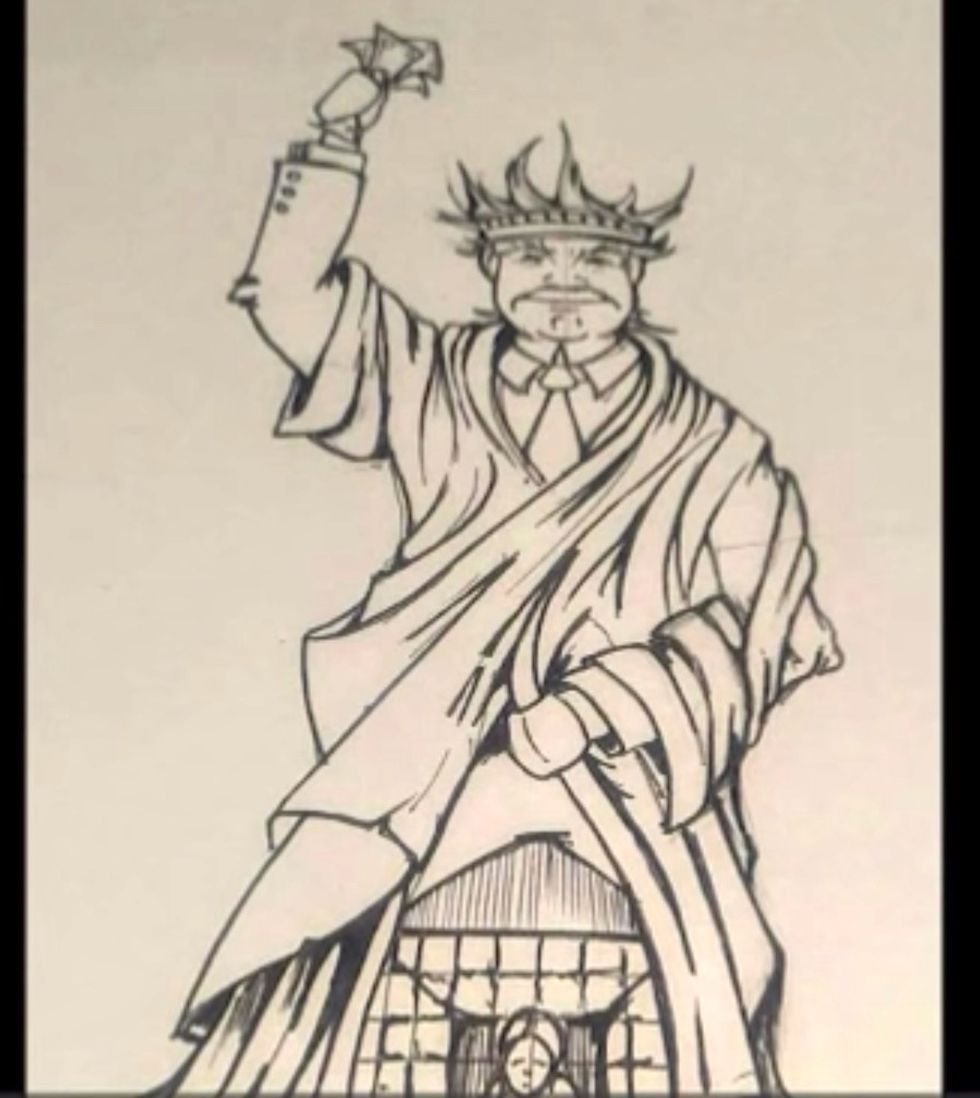 Image Source: YouTube screenshot
Don Berg, the organizer of the event, explained that they didn't want such a negative political expression at what they wanted to be a family oriented event.

"It's also a family event, and there's hardly enough room for that kind of negativity, number one, and levels of political persuasion, it was very very upsetting," said Berg.
Although the artists entered a piece last year that featured the president crafted from pieces of feces, the organizers have changed the rules to order the event away from contentious political expressions for this year.
"Well, I'm feeling a bit angsty, I guess, a little censored," said Dusty Thune.
"I feel like if art is not supposed to be provocative," he added, "it's not supposed to be risk-taking, you know, what is it then?"
"We're not gonna sit back, you know, sit down and be quiet," he concluded.
Censorship generally refers to speech being infringed upon by government, and not by a private entity like a snow sculpting competition.
Here's the AP video of the disagreement:
Minnesota sculptors test limits with Trump piece www.youtube.com