A crook was caught on surveillance video stealing hundreds of dollars in cash from a victim sitting in a wheelchair aboard a New York City bus earlier this month, police told the New York Post.
Video shows at least four other passengers seated aboard the bus at the time of the robbery, and none of them did a thing in response.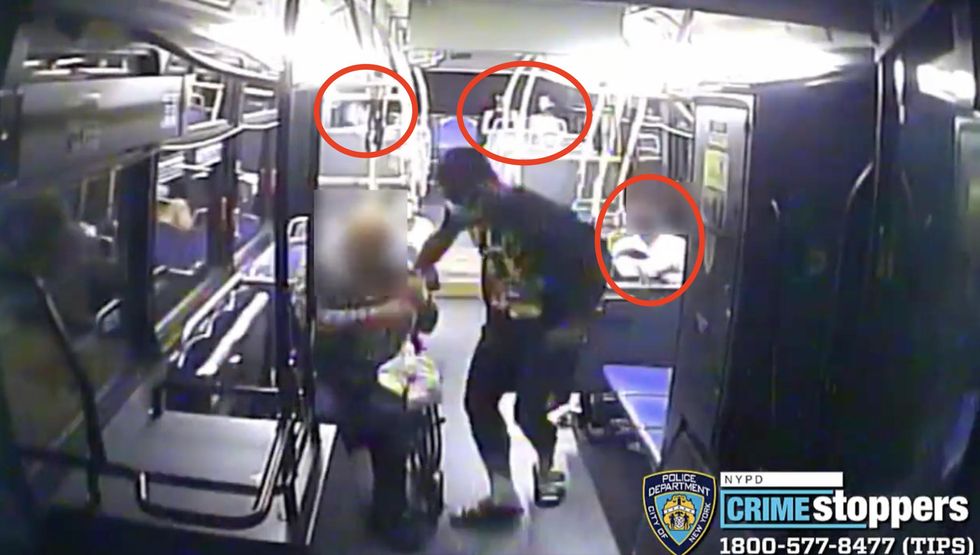 Image source: Twitter video screenshot via @NYPDnews
What are the details?
New York City police released video Sunday showing the crook standing directly behind the victim — a 64-year-old man — around 9 p.m. Aug. 13 on a Staten Island bus, police told the Post.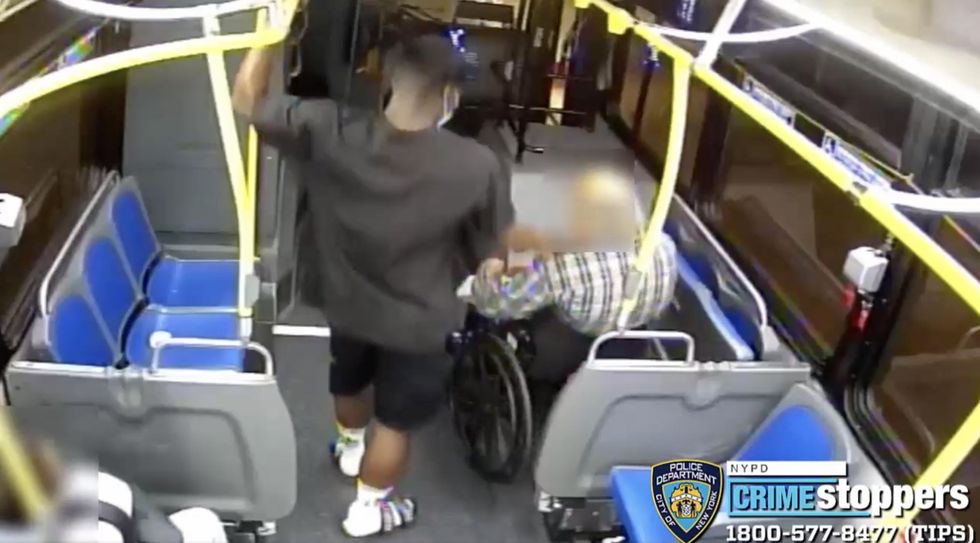 Image source: Twitter video screenshot via @NYPDnews
Soon the crook reaches down toward the victim — who's sitting in a wheelchair — and goes into the victim's shirt pocket as the S40 MTA bus stops at Clinton Avenue and Richmond Terrace, police told the paper.
As the suspect pulls out his hand, much of the cash falls to the bus floor as the suspect and victim struggle for it. But the suspect manages to hold on to some of the cash and appears to grab additional bills from the floor before fleeing the bus.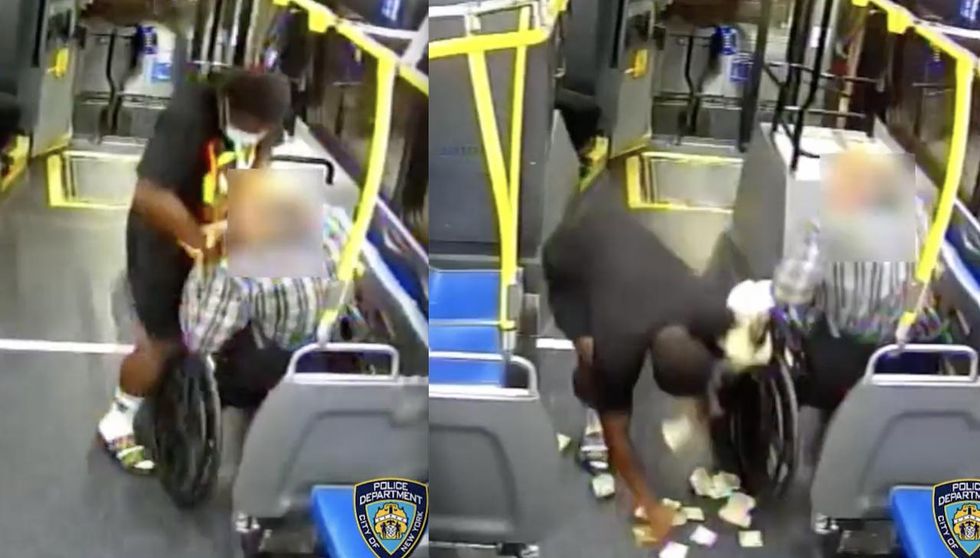 Image source: Twitter video screenshot via @NYPDnews, composite
The Post said the suspect got away with $250.
The paper said the victim rose from his wheelchair briefly as if to fight back but then sat back down. The victim wasn't injured, the Post said, adding that the crook took off in an unknown direction.
The suspect was wearing a mask in the surveillance video showing the robbery, but police also released surveillance video of the suspect without a mask inside a store at 1 Richmond Terrace, the paper said, adding that his face is clearly visible.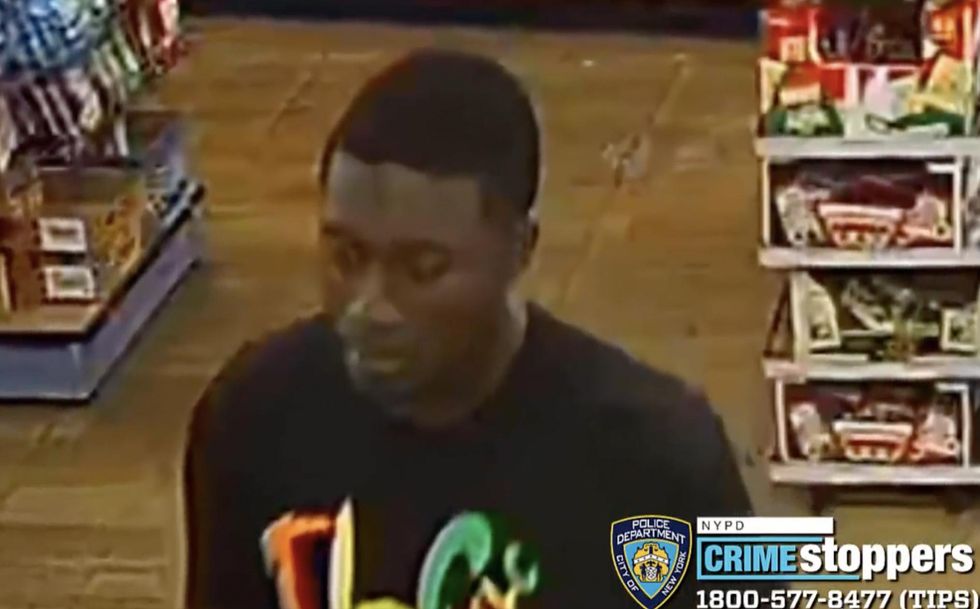 Image source: Twitter video screenshot via @NYPDnews
The suspect is described as a man in his 20s, standing at 5'7″ and weighing 160 pounds, police told the Post. He was last seen wearing a black "TLC" shirt, black Nike basketball shorts, white socks, and black sandals, the paper added.
Anyone with information about the incident can call the NYPD's Crime Stoppers Hotline at 1-800-577-TIPS (8477) or for Spanish, 1-888-57-PISTA (74782), the Post reported. The public also can submit tips at the Crime Stoppers website at https://crimestoppers.nypdonline.org and on Twitter @NYPDTips, the paper added.