Atlanta police said a husband and wife were asleep when a man began banging and kicking their front door around 3:30 a.m. Sunday, the Atlanta Journal-Constitution reported.
So the husband called police — and got his gun, the paper said.
What happened next?
The banging was so aggressive that the door was shaking, police told WAGA-TV.
What's more, the man was damaging property on the couple's front porch, police told the paper.
"The homeowners could hear the individual talking making threats against them," Capt. Jessica Bruce added to the station. "At that point, the homeowners felt threatened for their life."

That's when the husband fired one shot through the door, police spokesman Sgt. John Chafee told the paper.
What happened to the suspect?
Officers found Brandin Davis, 26, on the home's front porch, the paper said, adding that he was shot in the shoulder.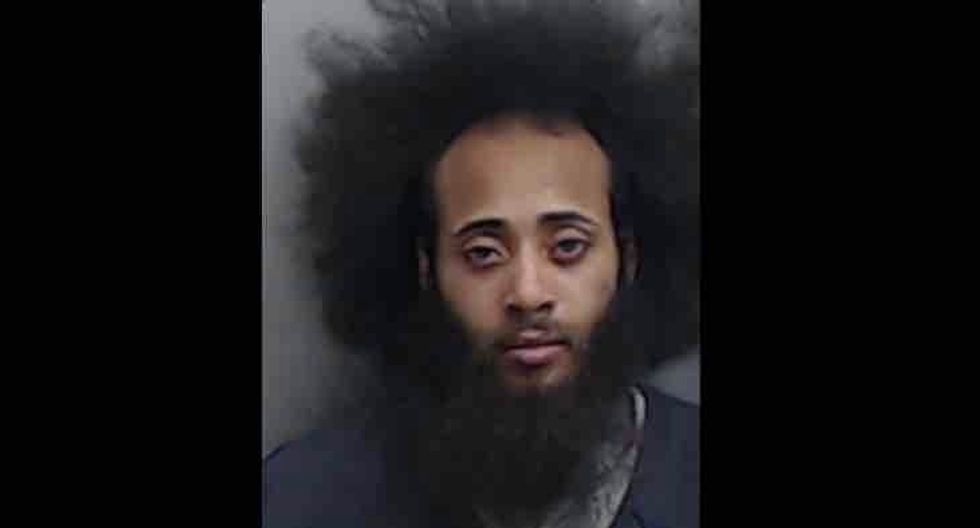 Brandin DavisImage source: Fulton County Sheriff's Office
After Davis was released from a hospital, he was booked into jail where he remained on a $2,500 bond, the Journal-Constitution said. Investigators also told the paper that Davis had an outstanding warrant for failure to appear on a traffic violation.

An officer at the scene told WAGA that Davis seemed under the influence of alcohol or drugs.
What about the homeowner?
Police added to the station that they won't file any charges against the homeowner who shot the man.