While restaurants in some parts of Virginia are reopening Friday amid the coronavirus pandemic, the state is mandating that customers can be seated only in outdoor spaces, the Virginian-Pilot reported.
Since the "al fresco mandate wouldn't work" for the Inn at Little Washington nestled in the Blue Ridge Mountains, the Washingtonian reported, owner and chef Patrick O'Connell hatched a novel plan for his posh three-Michelin-star establishment when it reopens for 50%-capacity indoor dining May 29.
What's the plan?
Mannequins decked out in 1940s attire will be seated at tables to help actual human patrons keep their social distance from each other and fill out what otherwise would be a half-empty restaurant, the Washingtonian said.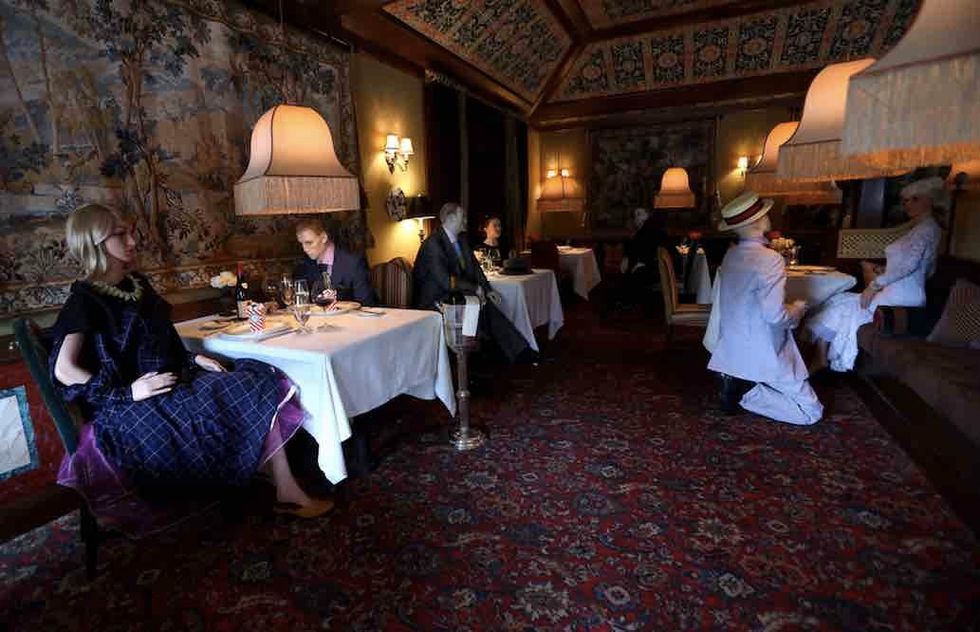 Photo by Win McNamee/Getty Images
Servers will even pour wine for the mannequins and ask them about their evening, the outlet added.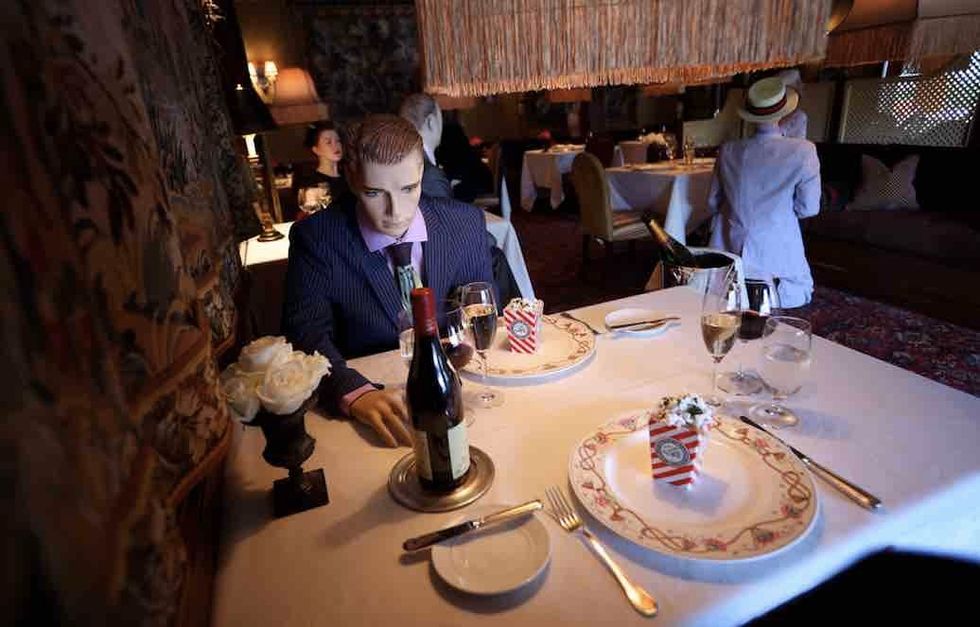 Photo by Win McNamee/Getty Images
"I've always had a thing for mannequins — they never complain about anything and you can have lots of fun dressing them up," O'Connell stated, according to Food & Wine. "When we needed to solve the problem of social distancing and reducing our restaurant's occupancy by half, the solution seemed obvious — fill it with interestingly dressed dummies. This would allow plenty of space between real guests and elicit a few smiles and provide some fun photo ops."

O'Connell, a self-taught cook, is a multiple James Beard Award winner, as well as the 2019 recipient of the James Beard Foundation's lifetime achievement award, the Virginian-Pilot said, adding that he also was awarded the National Humanities Medal in 2019.
"We're all craving to gather and see other people right now," O'Connell told the Virginian-Pilot. "They don't all necessarily need to be real people."
The Inn at Little Washington is about 90 minutes west of Washington, D.C.