U.S. and Mexico border authorities on Monday announced the discovery of a massive subterranean tunnel stretching from Tijuana, Mexico, to San Diego, California, used to traffic illicit substances into the United States.
The sophisticated passageway is 61 feet deep and about 1,744 feet long — or the length of about six football fields — and is complete with reinforced walls, a rail system, electricity, and a ventilation system, authorities said in a Justice Department press release.
It runs from Tijuana to a warehouse in San Diego's Otay Mesa area, just east of the port of entry and only 300 feet north of the U.S.-Mexico border. Officials noted that nearly 90 drug tunnels have been uncovered in the area over the last three decades.
Mexican officials called the tunnel "fully operational" and reportedly confirmed that it was being used for running drugs into the U.S., along with other "illicit activities."
U.S. authorities said they don't know how long the secret passage has been operable or how many drug shipments were smuggled through its corridor. But the investigation that led to its discovery resulted in the arrest of six individuals, all southern California residents, suspected of conspiring to distribute 1,762 pounds of cocaine.
In addition to the cocaine, authorities seized 165 pounds of meth and 3.5 pounds of heroin in connection with the investigation.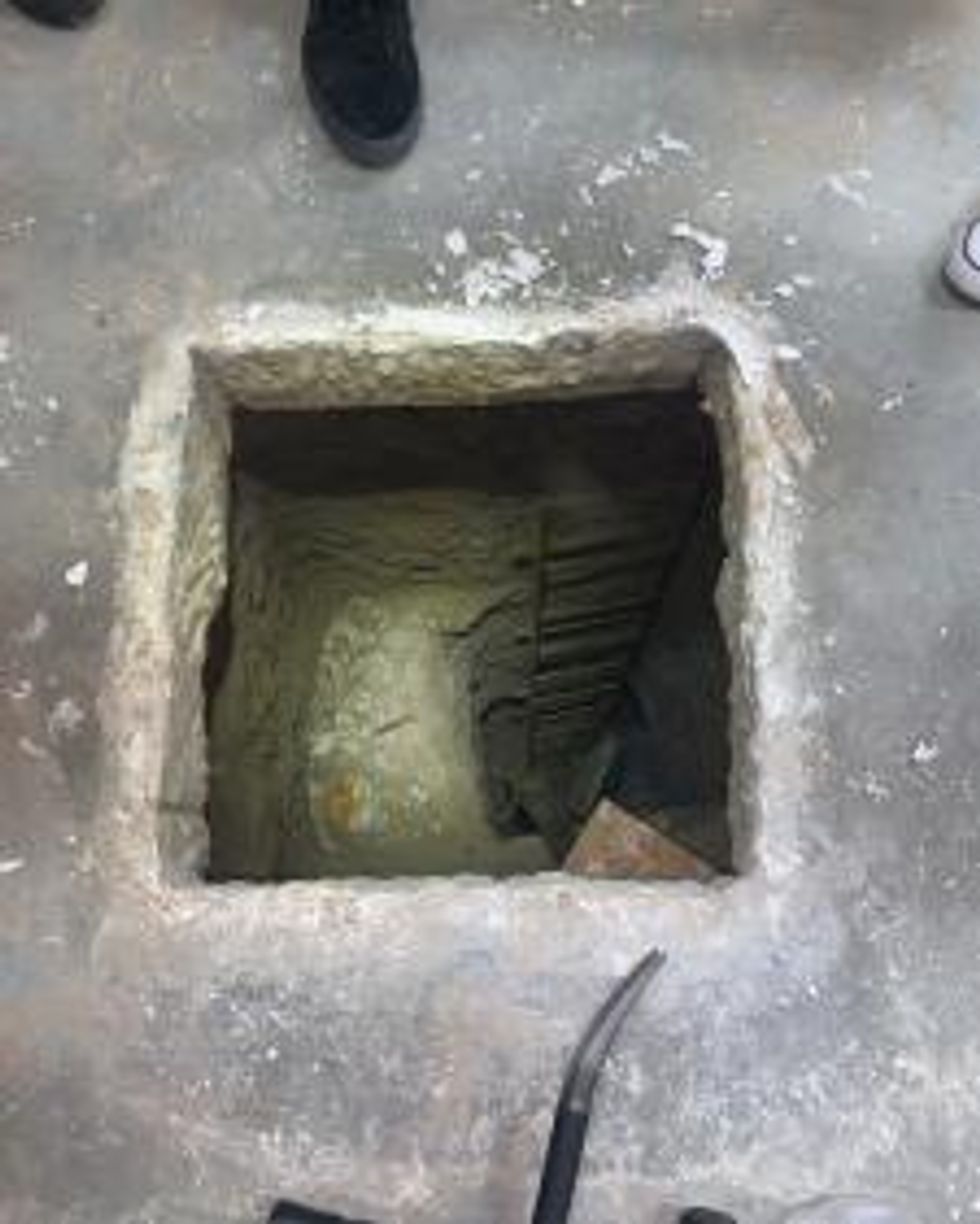 Image Source: Homeland Security Investigations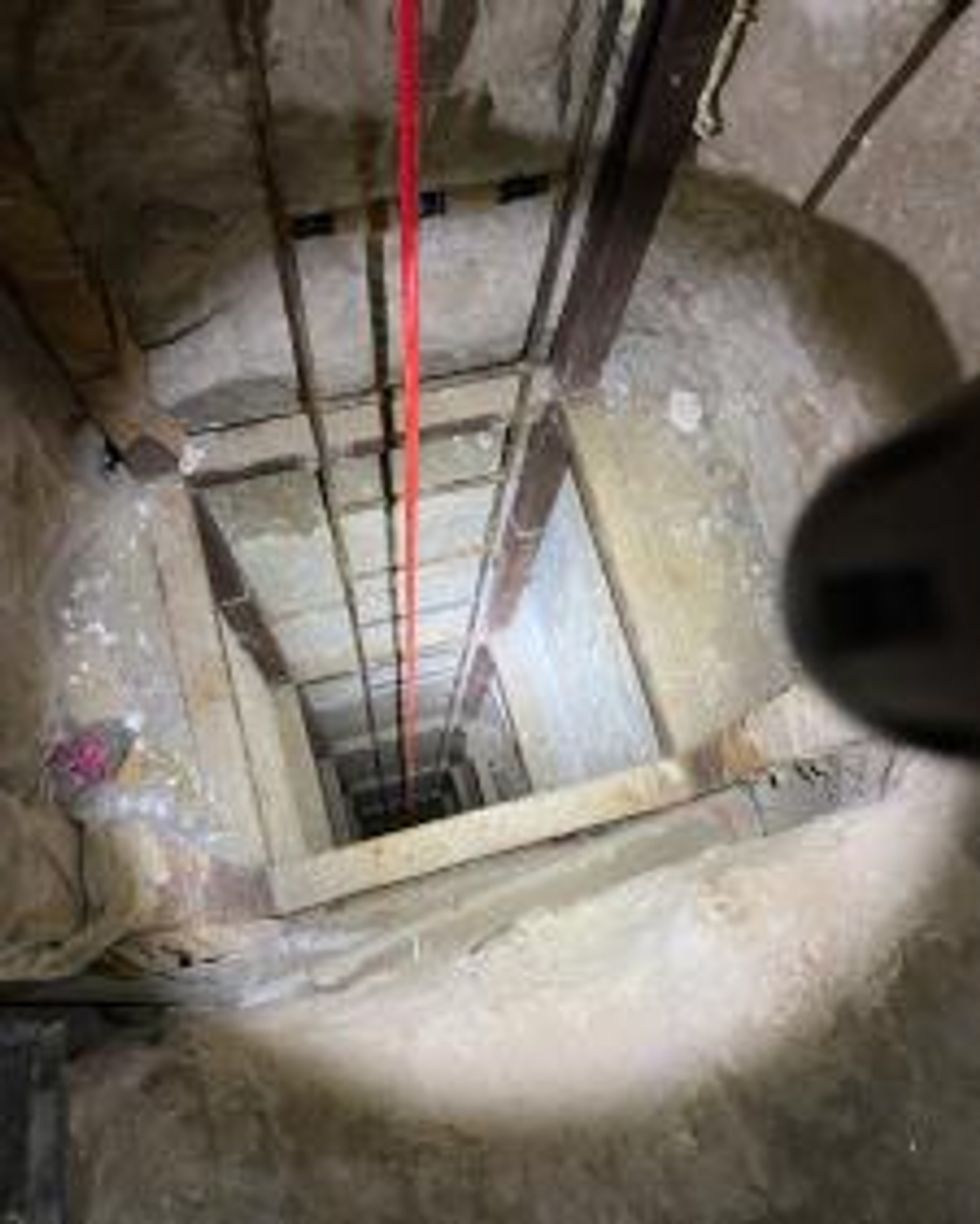 Image Source: Homeland Security Investigations
Law enforcement agents from Homeland Security Investigations were conducting surveillance on a National City residence on Friday when they observed two of the defendants purchasing loads of cardboard boxes and wheel cars before transporting them to the warehouse unit, located at 9986 Via De La Amistad, in San Diego.

Over the next several hours, the agents observed five other vehicles come and go from either the residence, the warehouse, or both. In each case, they stopped the vehicles and arrested the individuals associated, seizing large amounts of drugs.
A subsequent search of the warehouse unit turned up the exit point of the tunnel carved out of the cement floor.
"There is no more light at the end of this narco-tunnel," U.S. Attorney Randy Grossman said in a statement. "We will take down every subterranean smuggling route we find to keep illicit drugs from reaching our streets and destroying our families and communities."
He added: "This tunnel was discovered because of the patience and tenacity of federal agents who are passionate about protecting their communities from the scourge of drug addiction and related violence."
The San Diego Sheriff's Department, Drug Enforcement Administration, Customs and Border
Protection, and the United States Attorney's Office also played a part in the investigation.
The six defendants, ages 31 to 55, were arraigned Monday afternoon by U.S. Magistrate Judge Jill Burkhardt.
Sophisticated drug tunnel discovered in Otay Mesa warehouse; $25 million in drugs seizedyoutu.be