Sen. Mitt Romney (R-Utah) hinted on Friday that he may not offer President Donald Trump an endorsement for his 2020 presidential re-election campaign.
In fact, Romney said he may not endorse any candidate in 2020, the Associated Press reported.
"I don't think endorsements are worth a thimble of spit," he said during a gathering in Park City, Utah. "I wouldn't be surprised if I stay out of the endorsements."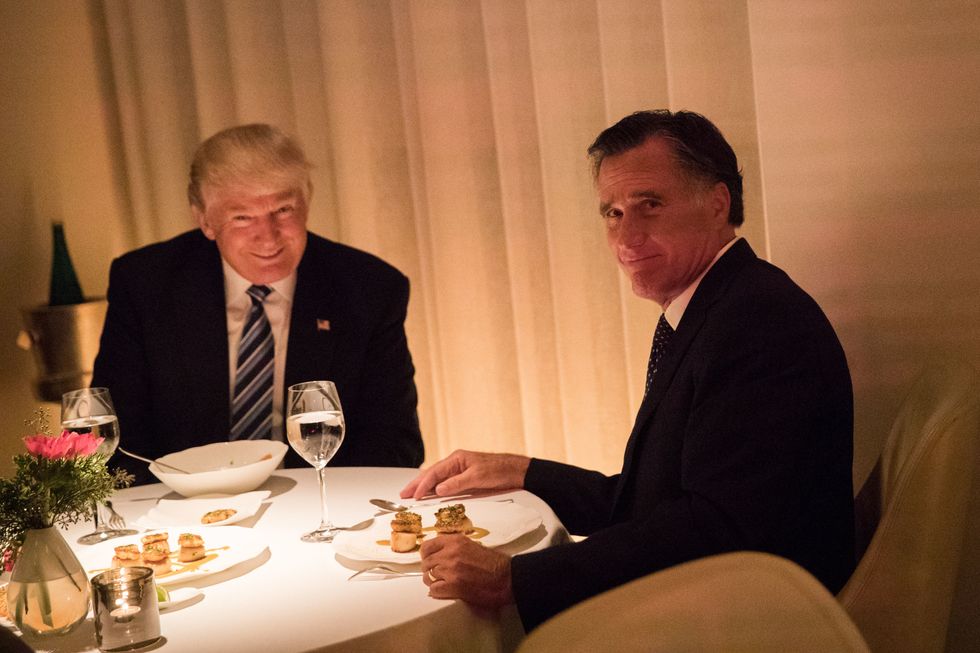 Drew Angerer/Getty Images
Romney's comments are particularly surprising and have captured headlines across the media. Although Romney did not support Trump during the 2016 presidential election, Trump offered Romney his endorsement last year during Romney's Senate campaign.

.@MittRomney has announced he is running for the Senate from the wonderful State of Utah. He will make a great Sena… https://t.co/h1RaVb2OVj

— Donald J. Trump (@Donald J. Trump) 1519093268.0
Trump's endorsement came despite Romney's public criticisms in which the 2012 Republican presidential nominee even referred to candidate Trump as a "phony" and "fraud."
Romney famously wrote in his wife's name, Ann, on his 2016 ballot. On Tuesday, he quipped, "I still think she's doing a fine job."

Still, despite potentially not offering the president his endorsement, Romney said he believes Trump will win re-election because he is an incumbent backed by a very strong economy that continues to grow.
However, Romney reportedly qualified his prediction, saying Trump's re-election is "not a sure thing."