A Georgia mother is in hot water after sheriff's deputies said she left her 3-year-old son home alone for hours so she could go drinking with her boyfriend, WAGA-TV reported.
What happened?
Kelly May Algar, 26, and her boyfriend went to the Good Ol' Days Bar and Grill in Cumming about five miles from her home, Cpl. Doug Rainwater with the Forsyth County Sheriff's Office told the station.
The pair closed down the bar, and about 2 a.m. Saturday they went outside where the man collapsed, the Atlanta Journal-Constitution reported.
Customer Timothy Copley told WAGA he saw Algar and her friend outside the bar after closing hours.
"He passed out on the bench, and 911 was called, and ... he received Narcane to revive and all that," Copley said.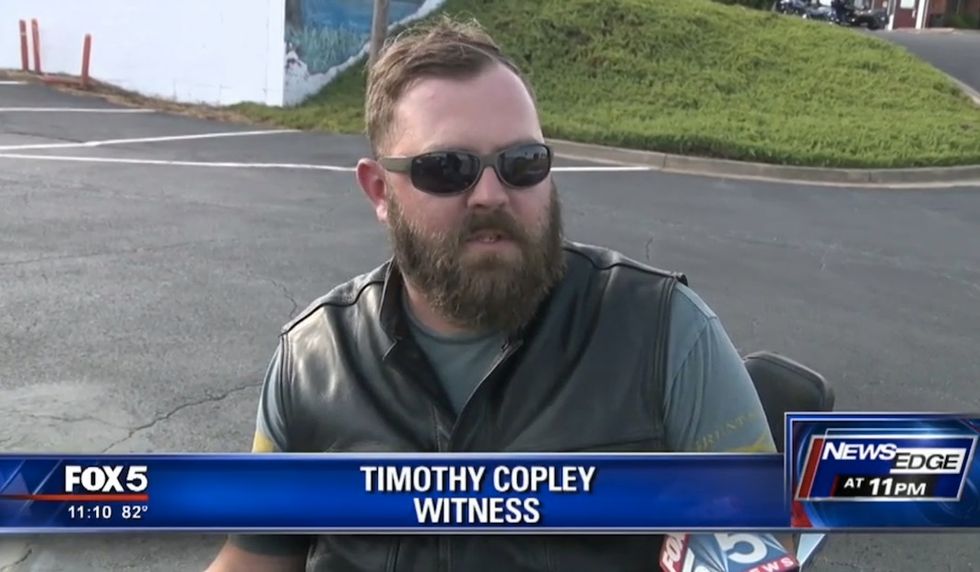 Image source: WAGA-TV video screenshot
He was taken to a hospital and Algar went with him, Rainwater told the paper. Investigators told the station that Algar was in an extremely intoxicated state — and at the hospital she became very agitated.
"This female stated that she needed to get back home because her 3-year-old child was home alone," Rainwater added to WAGA.
What happened to the child?

A hospital staffer called 911, and deputies went to Algar's home where they found the boy alone but unharmed, the station said. Officials told the Journal-Constitution the child was left at home for "several hours."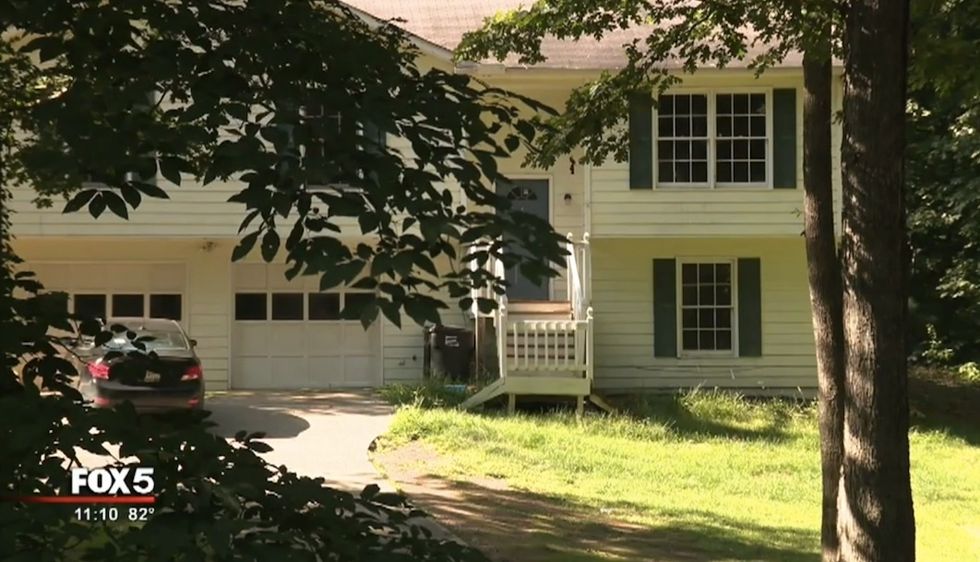 Image source: WAGA-TV video screenshot
The boy was placed in the custody of the state's Division of Family and Children Services, WAGA said, after which he was given to other family members with the stipulation that Algar only can visit her son.
"He could have walked out in traffic, he could have fell and hit his little head, on a table busted his head, bled to death and nobody's there to help him," Copley added to the station.
What happened to the mom?
Algar faces charges of felony cruelty to children in the first degree and misdemeanor reckless conduct, WAGA said, adding that she was released on a bond of more than $20,000.