New York City police are looking for a motorist who appeared to intentionally run over a school bus driver in Brooklyn last week — an incident which was caught on video — after a confrontation in the street.
What are the details?
An SUV driver was apparently upset that a school bus was blocking his path at the corner of Hinsdale Street and Linden Boulevard around 5:15 p.m. Friday, Gothamist reported, citing police.
The outlet said the SUV driver began honking his horn when the bus didn't move after the light turned green, according to police.
Gothamist reported that the motorist soon exited his vehicle and hit the bus windows — and may have broken the windshield, police said.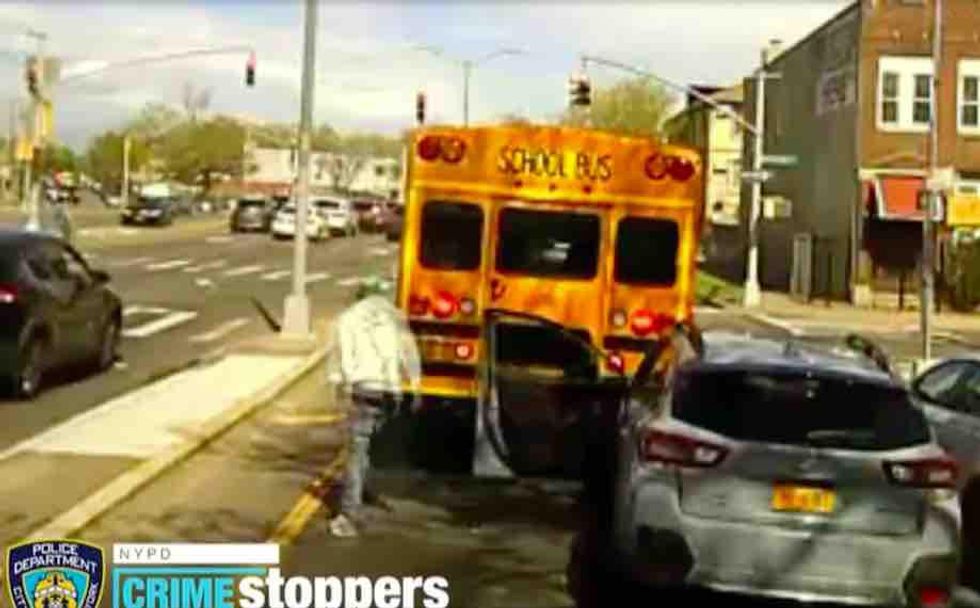 Image source: WCBS-TV video screenshot
Soon after 44-year-old Camella Gainey got out of her bus and stood on the median strip to record the driver, WCBS-TV reported.
Graphic video posted on Twitter by NYPD Crime Stoppers shows the motorist drive into and over Gainey, who's left lying in a crosswalk as the SUV makes a right and speeds off.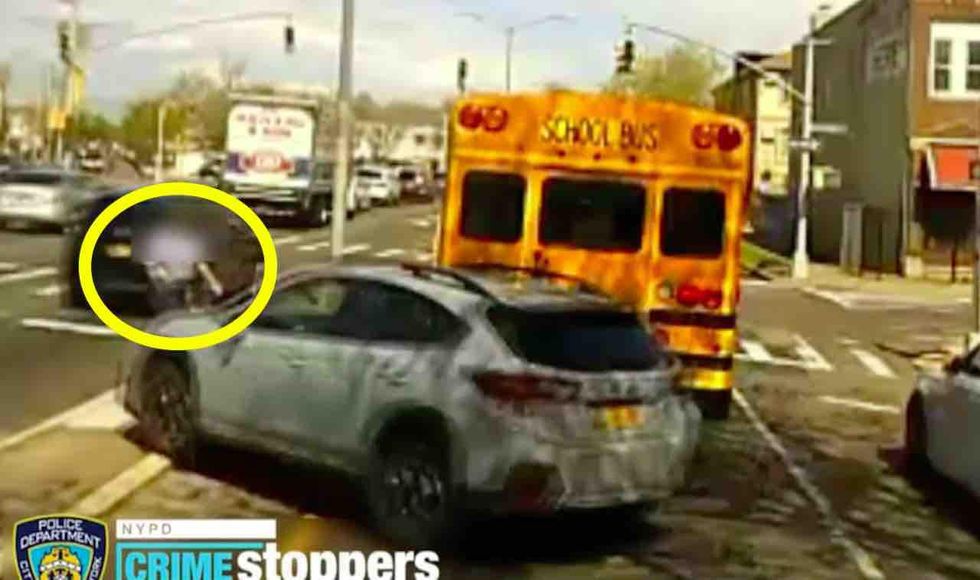 Image source: WCBS-TV video screenshot
Police told WCBS that the motorist was driving a 2020 gray Subaru Crosstrek SUV with New York plates reading JKE-6183.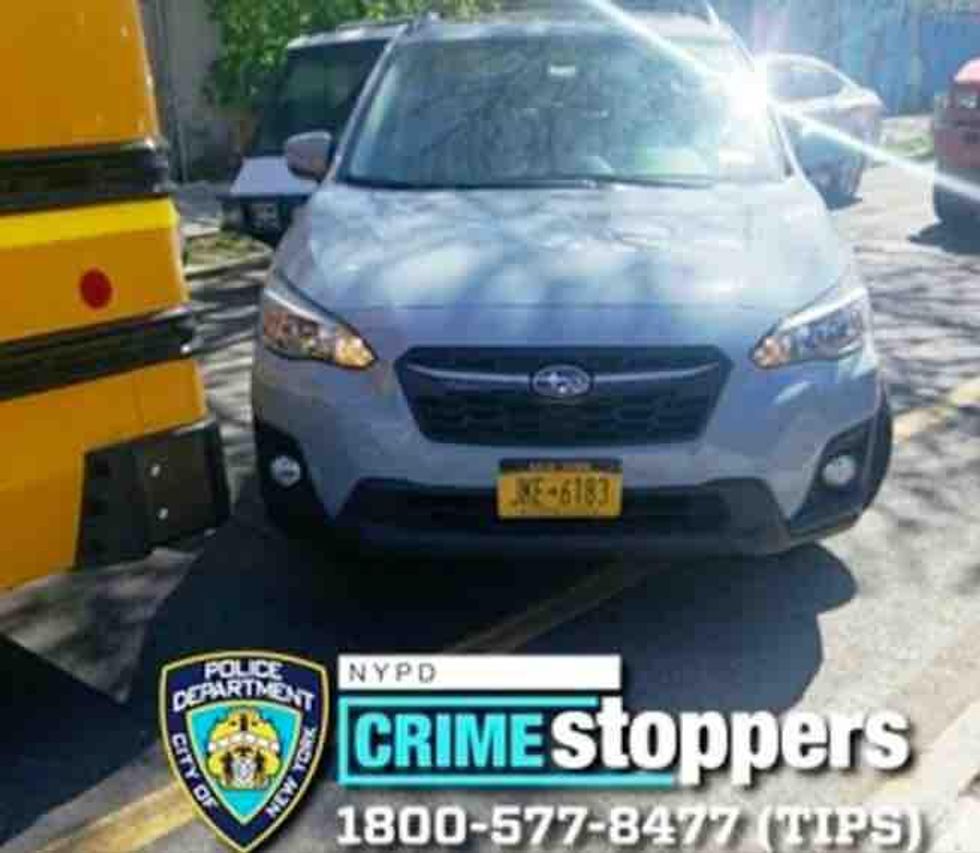 Image source: WCBS-TV video screenshot
The motorist in question is described as an adult male, about 5-foot-7, 155 pounds, with a dark complexion and thin build, WABC-TV reported, adding that he was last seen wearing a light-colored jacket, a green baseball cap, blue jeans, and sneakers.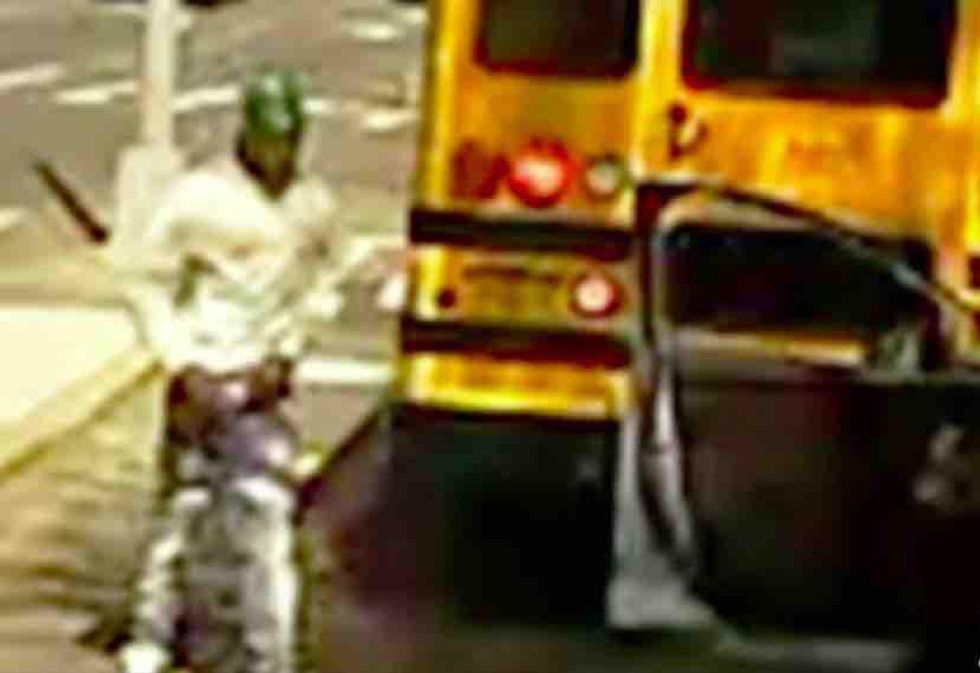 Image source: WCBS-TV video screenshot
How is the school bus driver doing?
Gainey's family said she was conscious and alert in the intensive care unit at Brookdale Hospital after suffering a broken right leg and ribs, WCBS reported, adding that she was scheduled for surgery Monday.
Gainey's sister told the station that the victim is a mother of two and has been a bus driver for more than five years.
Anything else?
Carol Brown told WCBS she's experienced road rage near the same intersection.
"It's terrible … Nobody wants to wait for nobody ... they start blowing [their horns at] you, start 'B****, get out the way' and stuff like that," she said.
Brown added to the station in regard to Gainey getting run over that "you don't do that to a human being. You just don't do that."
WABC said no individuals were on the bus at the time of the incident.