Only 4 percent who responded to the decidedly unscientific poll said they were opposed to people carrying guns in public.
Another 2 percent responded that people should be allowed to carry guns in public, but only for self-defense.
The poll on the MSNBC website garnered more than 633K votes, the vast majority of which were in support of gun rights.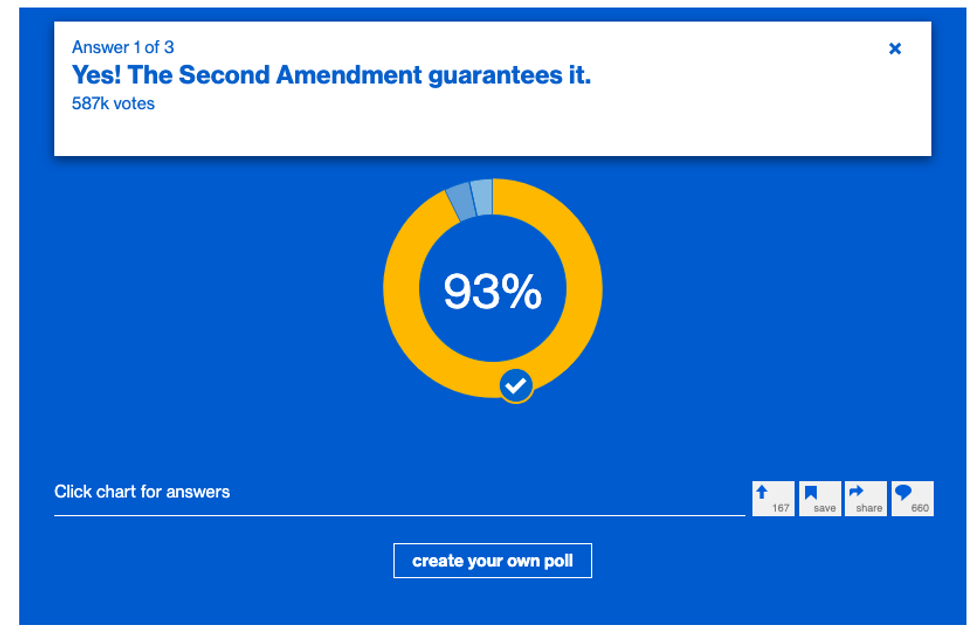 Image Source: MSNBC website screenshot
Gun control has been one of the major issues in the Democratic presidential nomination race. Candidate Beto O'Rourke was the most vehement about gun restrictions when he unabashedly called for full gun confiscation during the last Democratic debate.

The desperate attempt for relevance didn't work — O'Rourke did not see any significant rise in the polls after his outburst.
Here's the latest in gun control:
Trump expected to announce new gun legislationwww.youtube.com