A Nation of Islam follower confessed to cops that he killed three white men because of their race, KFSN-TV reported.
"I didn't want to do nothing to law enforcement, so I just found some white men to kill," Kori Muhammad said in his confession to police, the station noted.
On Monday — the first day of the second week of his capital murder trial — Muhammad's first police interview after his arrest was shown, KFSN said.
What's the background?
Muhammad fatally shot security guard Carl Williams on April 13, 2017, KFSN said, telling cops Williams had harassed him.
But the station said surveillance video from the motel in northwest Fresno, California, where it all happened showed Muhammad perpetrating a sneak attack while Williams talked to the defendant's friend.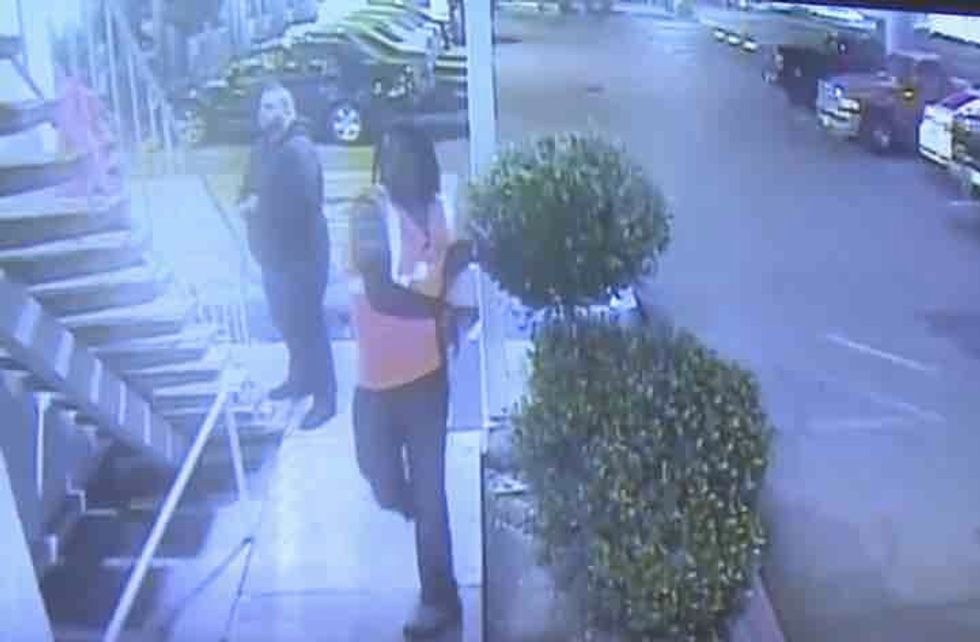 Image source: KFSN-TV video screenshot
Muhammad went into hiding, KFSN said, but after learning he was a suspect, he decided five days later to enter downtown Fresno and carry out racially motivated violence.
"When I walked up to the [PG&E] truck, I saw a Mexican driver and a white guy," Muhammad confessed, the station said. "I didn't want to target the driver because he was Mexican, so I shot the white dude."
That man was Zackary Randalls, KFSN said, and then Muhammad reportedly fatally shot Mark Gassett and David Jackson — all decisions he revealed in detail to investigators.
"This is telling me that he knows exactly what's going on," Fresno police detective Miguel Alvarez told the court. "He knows exactly what occurred earlier."
After police arrested Muhammad, he said he was well aware of the reason, KFSN reported: "Because I killed those people and the security guard."
Oddities at trial
The station said Muhammad didn't make it through the entire confession in court and opted to leave, as he's done a few times during the trial.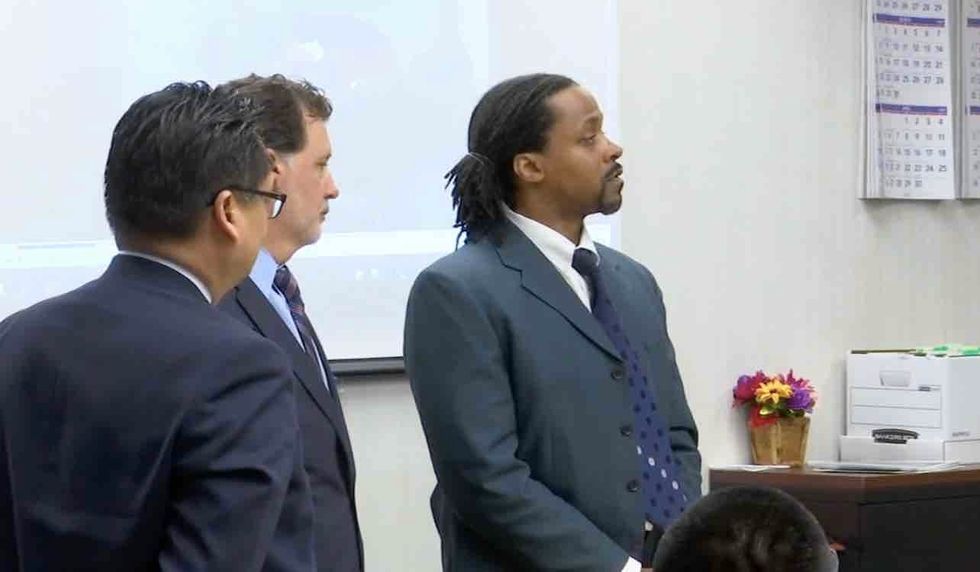 Image source: KFSN-TV video screenshot
"Mr. Muhammad informs me he would like to go back to his cell," defense attorney Richard Beshwate told Judge Jonathan Conklin, KFSN said.
"Recognizing your right to be present, you're asking to return back to your cell?" the judge asked Muhammad, the station noted — to which Muhammad replied, "Yes, sir."
Ominous gesture?
Also at Monday's hearing, the defendant held aloft a Nation of Islam newsletter for cameras, the station said.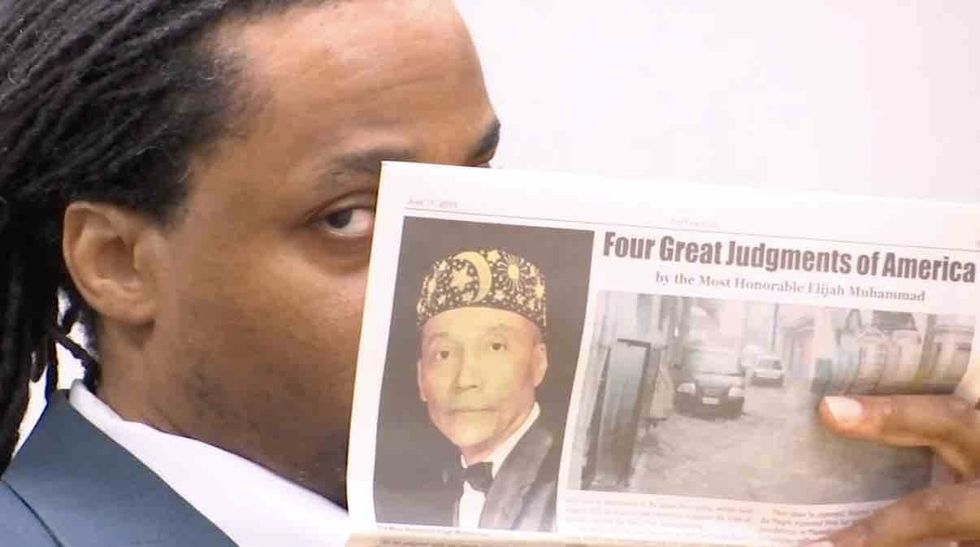 Image source: KFSN-TV video screenshot
KFSN noted that Muhammad's religion, which has been "denounced by mainstream Muslims," actually "could be part of the case against him" and that investigators have argued his belief system is "openly discussed and accepted in the Nation of Islam."

The defense will argue insanity, the station said.