But enough about Pugh.

WBFF-TV did a little digging and learned that over half of Baltimore's 32 mayoral candidates have criminal charges on their records.
Among the charges discovered? Felony theft, carjacking, false imprisonment, embezzlement, breaking and entering, and passing bad checks, the station said.
The following are some profiles the station uncovered.
Former Mayor Sheila Dixon
First up is former Mayor Sheila Dixon, a Democrat, who was indicted on 12 counts of theft, fraud, and misconduct in office in January 2009, WBFF reported.
While the initial charges were dismissed, Dixon was indicted on two additional charges in July 2009: felony theft and embezzlement for stealing gift cards intended for the poor, the station said.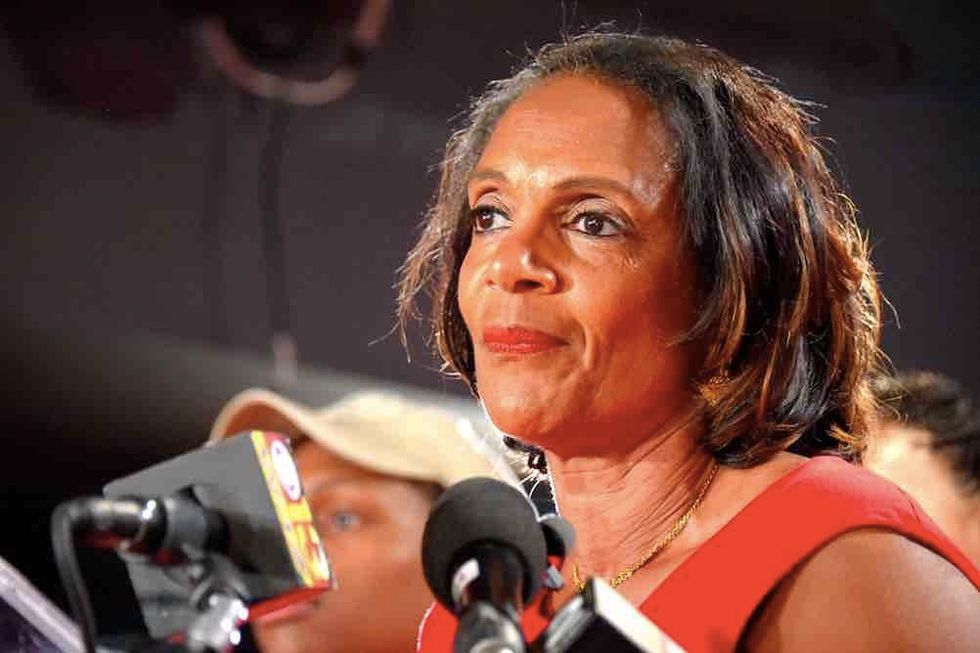 Baltimore mayoral candidate Sheila Dixon concedes to Catherine Pugh on election night on April 26, 2016. Karl Merton Ferron/Baltimore Sun/Tribune News Service via Getty Images
Dixon was convicted on the misdemeanor embezzlement charge, WBFF said, adding that she reached a plea deal — agreeing to not run for office in Maryland until her four-year probation period ended.

She ran again for mayor in 2016 but lost to Pugh.
Rikki Vaughn
Business owner Rikki Vaughn, a Democrat, has been charged with felony theft, carjacking, and harassment, the station reported, but he was up front about his past in an interview with WBFF.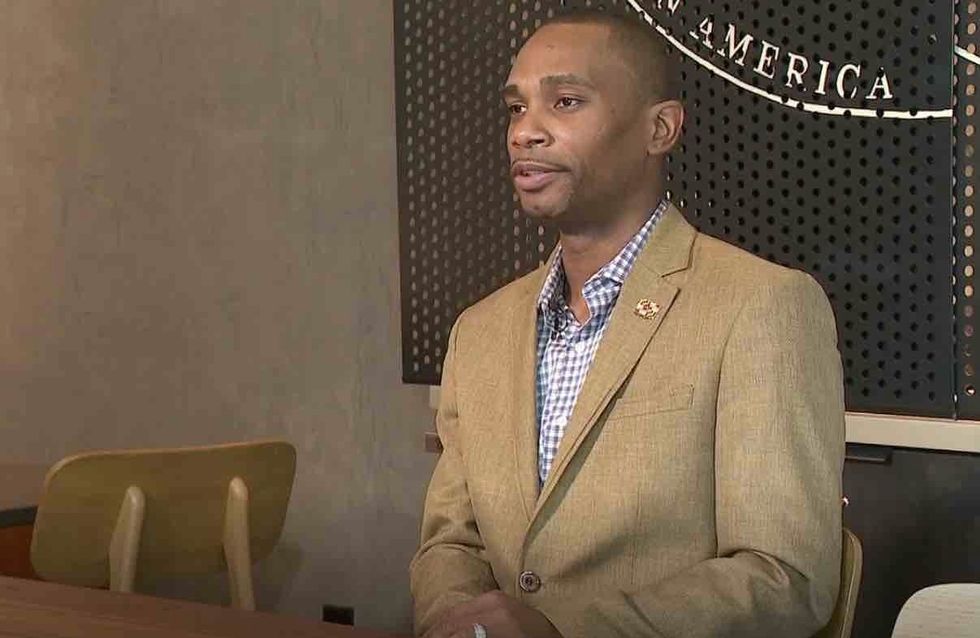 Image source: WBFF-TV video screenshot
"It was just one of those moments in life where, you know, I just fell," he told the station. "I felt there was no way up, there was no way to crawl away from it. And so I did a stupid act. I had to face the penalties and learn from that mistake."

Others
David Anthony Wiggins — a Republican and self-described business owner and clergy member — was charged with false imprisonment, harassment, failure to comply with a peace order, and filing a false application to purchase a firearm, WBFF said.
William George Herd, also a Republican, was charged with malicious destruction of property, breaking and entering, and passing bad checks, the station said.
Other candidates were convicted of less serious offenses, the station said, including fishing without a license and failure to return a rented car. WBFF said it limited its investigation to charges within the state of Maryland.
(H/T: Blue Lives Matter)