A man smoking a late-night cigarette by his front stoop in south Philadelphia apparently turned the tables on an armed robber Wednesday, pulling out his own gun and fatally shooting the assailant in the head.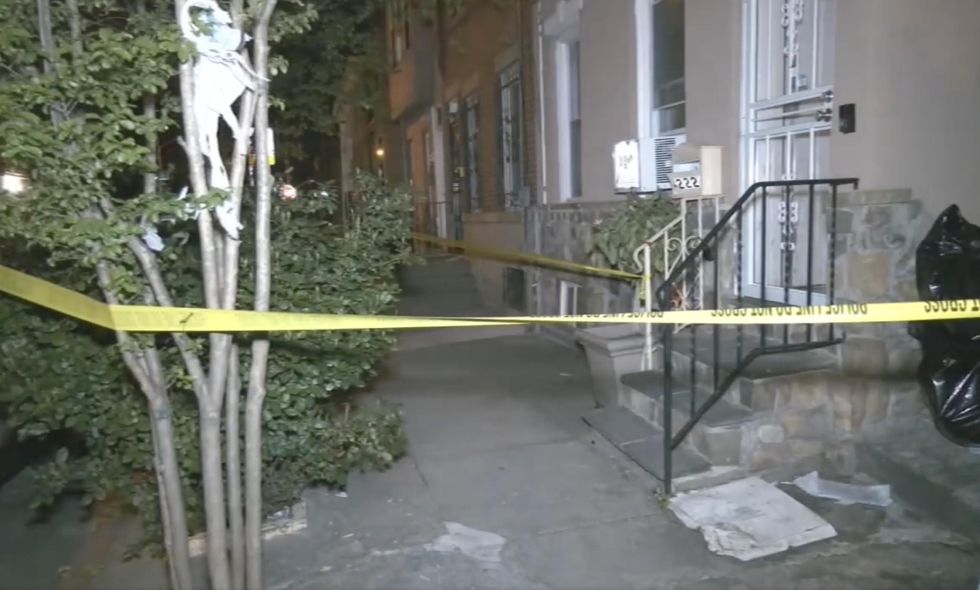 Image source: WPVI-TV video screenshot
What are the details?
A 24-year-old man was standing in front of his house in the 2200 block of S. 6th Street near West Moyamensing Avenue around 11:30 p.m. when a 30-year-old rode up on a bicycle, pulled a gun, and announced his intention to rob the 24-year-old, WPVI-TV reported.
But his target came prepared.
Police said the 24-year-old pulled out his own handgun and fired one shot as the would-be robber was stepping off the bicycle, the station said.
Philadelphia Police Department Chief Inspector Scott Small told WCAU-TV it appeared that the "robbery victim ... turned the tables on" on the would-be robber.
That wasn't the end of it, however.
The 24-year-old told police the would-be robber — even after having been shot in the head —still was able to fire one or two shots, WPVI said, adding that the shots didn't hit the 24-year-old.
Officers found the would-be robber on the sidewalk with one gunshot wound to the head, WPVI said. He lost consciousness while being rushed to a hospital and was pronounced dead around 2 a.m. Thursday, the station added.
Police said the 24-year-old has a valid license to carry a gun and that officers recovered both weapons, WPVI reported, adding that they haven't released the names of anyone involved.
No charges were filed early Thursday morning as police continued to investigate the shooting, WCAU said.
Spike in 'justifiable homicides'
Philadelphia police said "justifiable homicides" have been increasing annually since at least 2017, WCAU said, adding that police figures indicate eight justifiable homicides occurred in 2017, and that figure increased to 19 last year.
In 2022, police said there have so far been seven "justifiable homicides," not counting Wednesday night's shooting, and others still under investigation, the station said.
Last month, a Philadelphia resident fatally shot a gunman who pretended to be police officer and tried to rob him. A police detective told WTXF the shooting was "100% justifiable" self-defense; the man who successfully exercised his Second Amendment rights added to the station that "everyone in Philadelphia should have permit to carry a concealed weapon."