UPDATE April 10, 9:15 a.m.: The West Virginia mother who claimed she pulled a gun on a man who she said tried to abduct her daughter in a mall by dragging her by the hair is facing jail time after being charged with fabricating the story.
No employees or shoppers reported any knowledge of the incident Santana Renee Adams said occurred in the Huntingdon Mall in Barboursville on April 1, and security cameras showed the man police arrested, Mohamed Fathy Hussein Zayan of Egypt, didn't even look at Adams or her child while he was in the Old Navy store.
In addition, video surveillance shows Zayan and Adams calmly walking out of the store nearly 35 seconds apart and going in opposite directions, WSAZ-TV reported.
All charges were dropped against Zayan, who denied the accusations and said a gun was never pulled on him, the station said. Investigators confirmed that Adams had a gun in her front pocket, the WSAZ added.

Adams faces a fine of up to $500 and a maximum penalty of six months in jail if she is convicted.
—

A mom said she exercised her Second Amendment rights to save her child.

Police said a mother was shopping with her 5-year-old daughter in the Old Navy store at a mall in Barboursville, West Virginia, a little after 6 p.m. Monday when a man "grabbed the child by the hair and attempted to pull her away," WSAZ-TV reported.
Of course, virtually every mother on earth would turn into "mama bear" at that point — but this one had a little something extra at the ready. Yup, Mom pulled out her handgun and told the guy to let go of her little girl; by that point her daughter had "dropped to the floor with the male still pulling her away," police told the station.
The mom told police upon seeing the gun the man quickly let go of the girl and took his business elsewhere in the Huntingdon Mall — but not for long.
Soon police officers and mall security spotted him walking near the food court, where he was taken into custody, WSAZ said.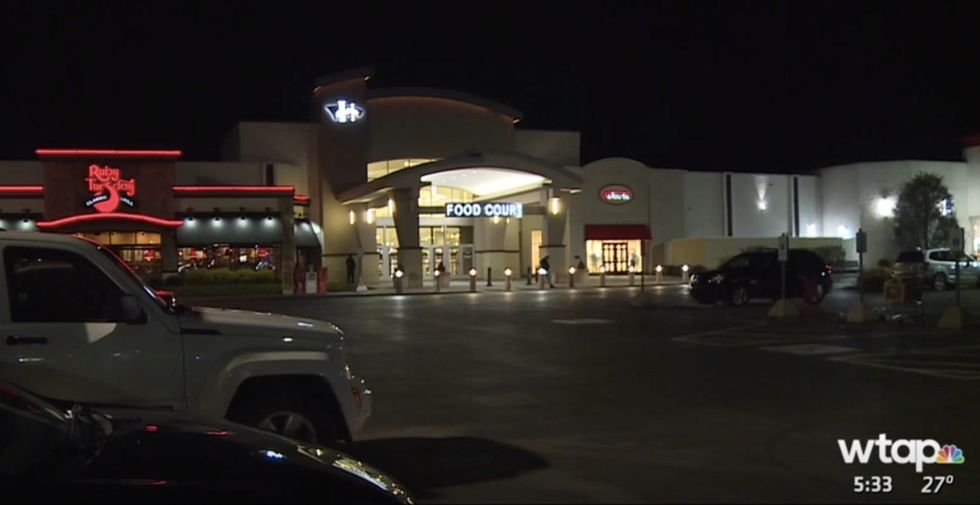 Image source: WTAP-TV video screenshot
Who is the suspect?
Mohamed Fathy Hussein Zayan, 54, of Alexandria, Egypt, was arraigned at the Cabell County Courthouse late Monday night and is facing a felony charge of attempted abduction, the station said.
Image source: WCHS-TV video screenshot
Police said Zayan is an engineer who was in the area for work and has been living in a local motel, WSAZ said. The suspect's cash-only bond was set at $200,000, WCHS-TV reported, adding that an interpreter was present for Zayan's arraignment as he spoke Arabic and not English.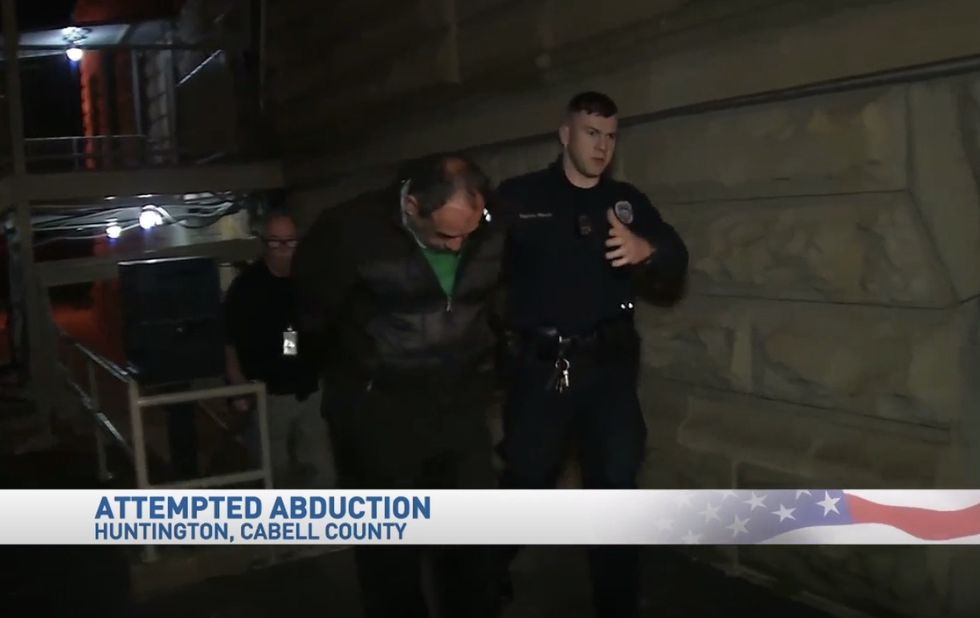 Image source: WCHS-TV video screenshot
The magistrate said he'll have to surrender his passport and stay in West Virginia, WSAZ said, and his preliminary hearing is scheduled for April 8.
Anything else?

Barboursville police told WSAZ they believe this was an isolated incident, and there's no further danger to the public.
Oh, and the mall's property manager told WCHS that guns are allowed inside the Huntington Mall.
This story has been updated to reflect new information that has come to light.