A Texas predator who admitted he assaulted a woman and exposed himself to a child will not have to serve jail time thanks to a plea agreement orchestrated in part by Austin's leftist district attorney.
In late June 2021, Lynn Isaak, an engineer living in Austin, was out for a morning run. Her typical route took her throughout her Travis Heights neighborhood, just across the Colorado River from downtown. During her jog, Isaak spotted a man who appeared to be outdoors for a workout as well, but she quickly became uneasy because he wore a mask, even as summer temperatures in Austin regularly reach over 90 degrees.
Isaak was right to fear him. The man, later identified as Antonio Cordero-Rios, began following her. "After I passed you, I could sense your evil behind me," Isaak recalled in court. "I remember looking behind me and seeing you sprinting toward me and grabbing me. Some of the details are too gruesome and unspeakable to say out loud."
Evidence collected by Isaak's Apple Watch indicates that Cordero-Rios chased Isaak for seven long minutes that day and eventually caught up to her. He fondled himself while she tried to escape, Isaak claimed. "He really looked at me like I was his prey," she later told reporters.
At some point during the incident, Isaak also suffered a horrific leg injury that required surgery. The injury kept her from walking for four months, and someday, she will have to undergo a total knee replacement.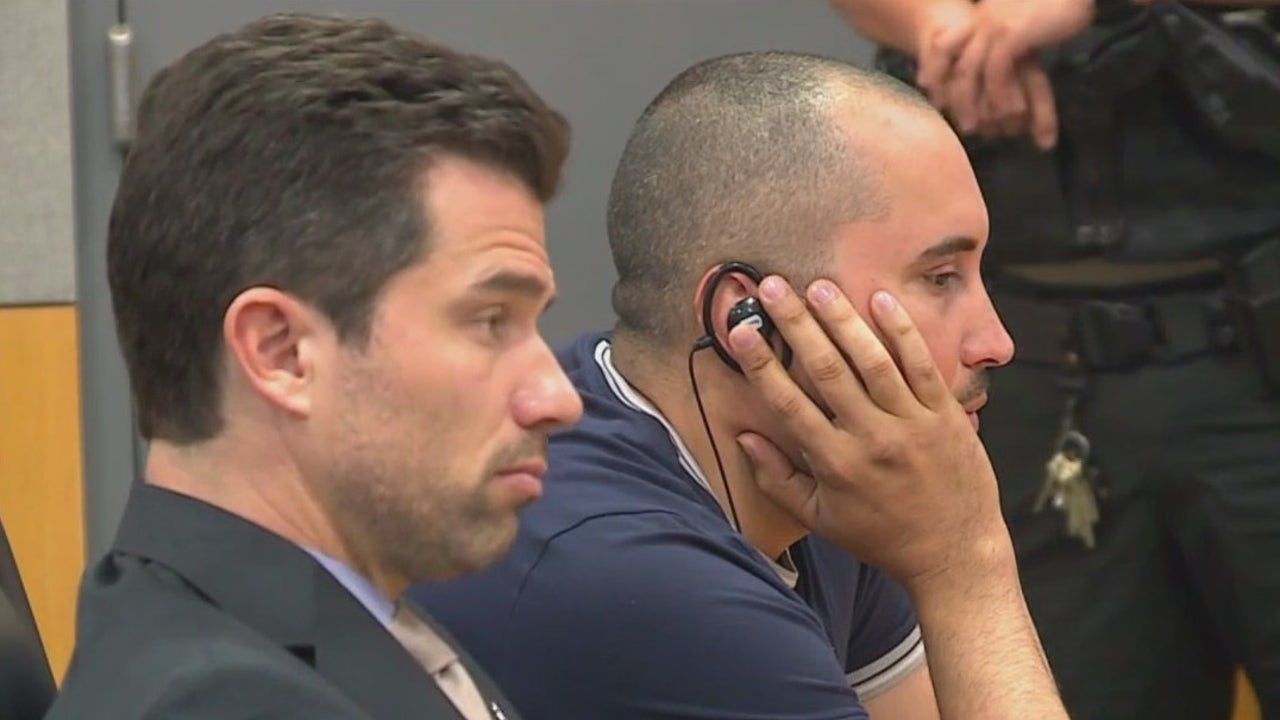 Man receives probation for 2021 assaults; victims say sentence is too lenientwww.fox7austin.com
After the attack, Isaak coordinated with other women in her neighborhood who claimed that Cordero-Rios had also exposed himself to them while they were outside jogging or walking their dog. One woman even claimed that on two separate occasions that same summer, Cordero-Rios began furiously masturbating over a fire hydrant while her child was nearby. She took a picture of one of the alleged incidents. It is unclear whether he pled guilty to exposing himself to a minor in connection to that case or in a separate case involving a minor.

In all, 10 area women claimed that Cordero-Rios had exposed himself to them, and the suspect currently faces three charges of indecent exposure. Despite strong evidence that Cordero-Rios is a serial predator who poses a significant risk to public safety, the Travis County District Attorney's Office, led by radical leftist Jose Garza, negotiated a plea agreement with Cordero-Rios which does not involve jail time, just 10 years of probation.
"During the review of these cases, we discovered significant evidentiary challenges that made the result at trial far from certain," Garza's office said in a statement. "For the safety of our community, the defendant will be monitored through probation and be required to register as a sex offender."
Cordero-Rios' attorney, Jorge Vela, claimed that by pleading guilty, his client had taken responsibility for his actions and can now put himself on a path toward "rehabilitation." Judge Karen Sage, who oversaw the case, also seemed to support the plea deal. "I give you my word. It's on my watch now," Sage told the victims. "There will be no more survivors. This is it. It ends here."
But his victims are not quite as optimistic as Vela and Judge Sage. Kelsey McKay, who represents Isaak, claimed that Cordero-Rios will almost certainly reoffend. "It's not like one day, you're like, 'I'm going to go masturbate over a fire hydrant and scare a woman,'" she said. "You have developed that proclivity, you escalate, you need more."
Her client, Isaak, spoke with even more frankness at Cordero-Rios' sentencing. "You are a monster," she said, "and I don't forgive you for what you did to me."
Isaak also took a veiled shot at DA Garza during her victim statement, calling Cordero-Rios' sentence "too lenient" and claiming that he has never shown any remorse. "You got off too easy," she stated.
Garza is one of several high-profile district attorneys whose political career has been financed by Democrat billionaire donor George Soros. During his campaign, Garza promised to restructure prosecutorial practices so as to uplift "working-class communities of color" rather than incarcerate them. He also vowed to protect women from violence and to "keep our community more safe." He has promised to end cash bail and to end prosecution for low-level drug offenses.
Unlike other major metropolitan areas with radical DAs, however, Austin's overall crime rates have declined since 2019. According to city data, more than 103k crimes were reported in 2019, while fewer than 88k were reported in 2022.
Like Blaze News? Bypass the censors, sign up for our newsletters, and get stories like this direct to your inbox. Sign up here!