A second suspect has been arrested in connection with a violent road rage attack at a Tampa, Florida, intersection earlier this month, during which police said a shot was fired at the victim's vehicle and the windshield was stomped.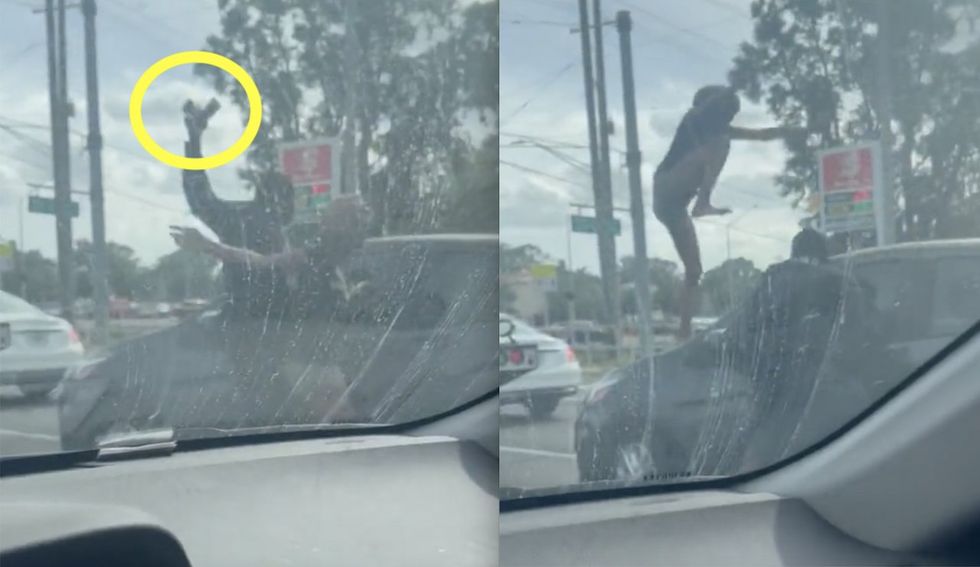 Image source: Twitter video screenshot via @FHPTampa, composite
What are the details?
Florida Highway Patrol said Peter Allen McClarin, 22, was arrested Sunday afternoon in Tampa. Officials said McClarin exited the back door of a home and ran off, but a K-9 captured him, and the suspect was taken to jail.
McClarin was charged with five felonies, including aggravated assault with a deadly weapon, discharging a firearm from a vehicle, and shooting at within or into a vehicle.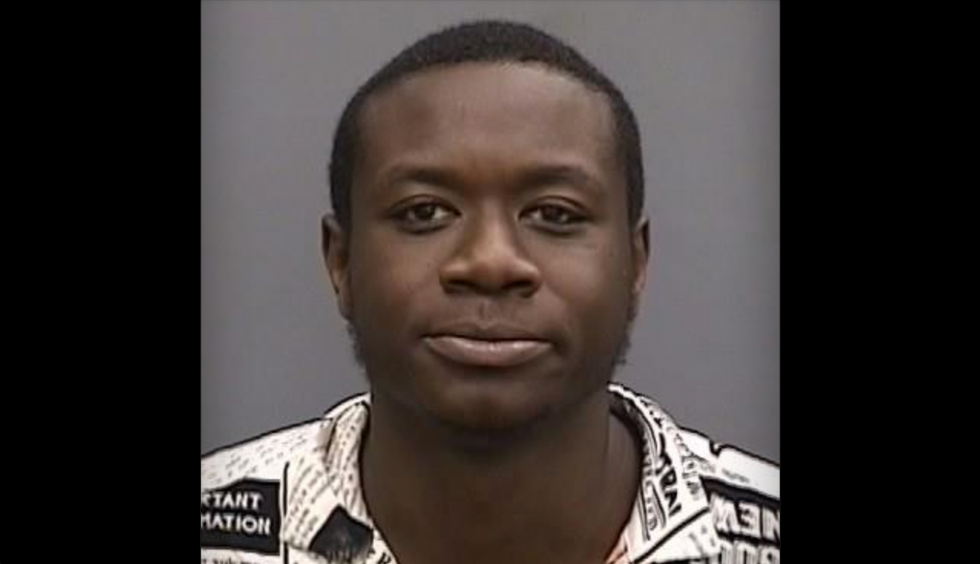 Peter Allen McClarinImage source: Florida Highway Patrol
Last week a woman was arrested in connection with the road rage attack.
Shaniah Faith Cofield, 20, was apprehended April 17 in the restroom of a Red Lobster restaurant in Lakeland, FHP said.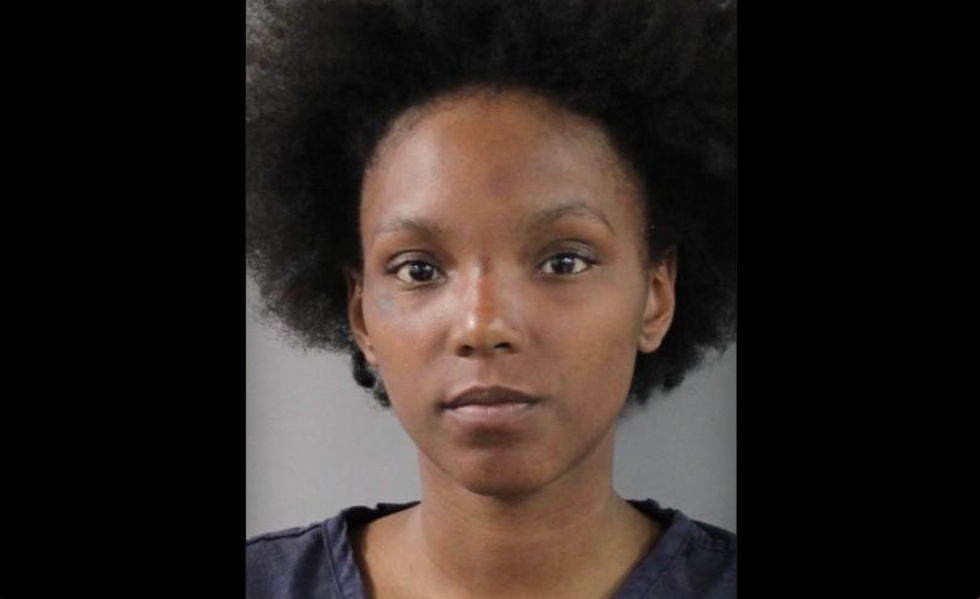 Shaniah Faith CofieldImage source: Florida Highway Patrol
There had been a felony warrant out for her on charges of aggravated assault with a deadly weapon, armed burglary, and criminal mischief in connection with the road rage attack, FHP told TheBlaze.

What's the background?
A male and female were caught on video carrying out the April 11 attack. State troopers said the suspects were "involved in a minor crash" with the victim around 5 p.m., the Miami Herald reported.
"In the video, the pair can be seen attacking the victim's 2019 Chevy sedan with a firearm after initially shooting at the victim," officials said, according to the Herald.
The attack occurred at the intersection of U.S. 301 and Martin Luther King Jr. Boulevard, the paper said.
The victim is a 31-year-old Brandon woman, the Herald said, adding that officials did not report that she suffered injuries during the attack. Brandon is about 20 minutes east of Tampa.
The video shows the female initially hitting the victim's window with a gun and then the male pulling the gun out of the her hand and yelling at the driver, "You hit it!" and "get out of the car!"
The witness who recorded the video told another bystander that the attacked driver hit the suspects' car just beforehand and drove off, WTVT-TV said.
The female then pounded the driver-side window with her hand over and over while the male kicked a rear door and used the gun to pound a rear window.
Soon the female climbed on the victim's hood and repeatedly stomped on the windshield.
Florida Highway Patrol told WTVT at least one gunshot was fired at the victim's vehicle before a witness began recording video.
Like Blaze News? Bypass the censors, sign up for our newsletters, and get stories like this direct to your inbox. Sign up here!