Colorado's Sex Offender Management Board voted Monday to stop using the term "sex offender" in treatment contexts and begin using "adults who commit sexual offenses" since it's a less stigmatizing term for such individuals, KCNC-TV reported.
What are the details?
The terminology change is meant to reflect "person-first" language, the station said, and only affects use in treatment. KCNC added that the term "sex offender" won't change in the state's law or criminal justice system.
But the station said some are concerned the change may be a slippery slope in that direction and reduce accountability among sex offenders.
Kimberly Corbin, a rape survivor, spoke out against changing the term "sex offender" to something less stigmatizing, KCNC noted.
"I'm involved today after hearing that it would be improper or offensive in some manner for me to refer to the man who raped me as a sex offender," Corbin said, according to the station.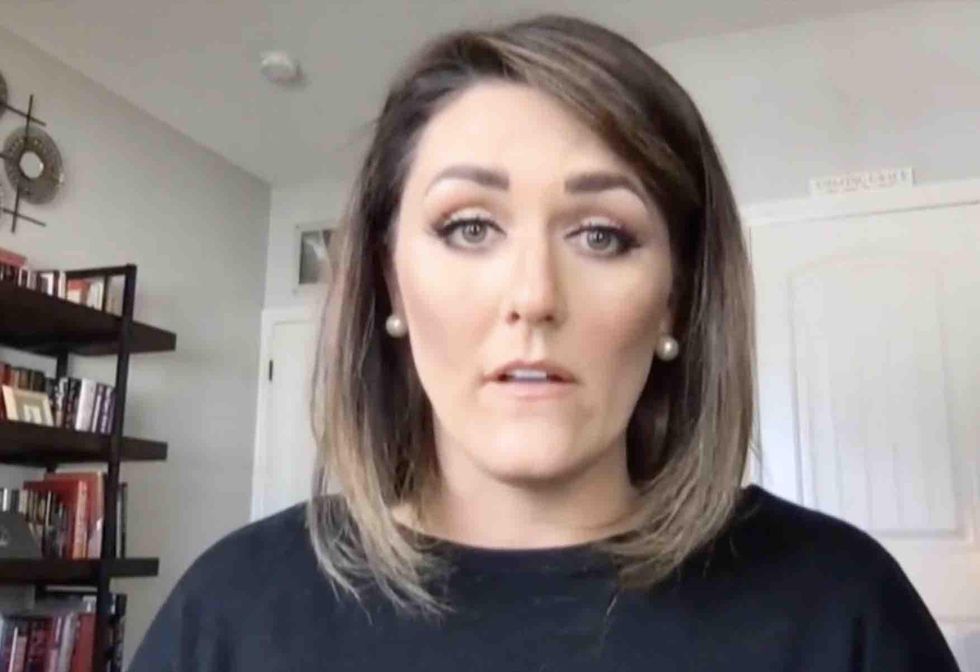 Kimberly CorbinImage source: KCNC-TV video screenshot
She added to KCNC that "it's very, very damaging" when people are "labeled" as a result of their "gender, race, sexuality, [or] ability" since "those are not their choices"; however, Corbin emphasized that sex offenders make choices to commit sexual crimes and don't require a less stigmatizing label.
But Derek Logue disagrees, the station said: "Referring to me by a label for something I did half my life ago is inappropriate and downright offensive."
Logue said the term "client" would be better, KCNC reported — and public defender Kathy Heffron agreed: "It takes into consideration the uniqueness of individuals who are receiving treatment."
The board voted 10-6 to employ the term "adults who commit sexual offenses," the station said.
'Intent to remove accountability'
Supporters of the terminology change told KCNC it will reduce recidivism — but opponents insisted it only will reduce accountability since victims and survivors live with their labels for life.
Jessica Dotter with the Colorado District Attorneys' Council told the station she's concerned the wording change — and person-first language in general — "is an intent to remove accountability from offenders and to diminish the experience of the victims."
She added to the Denver Post that the "adults who commit sexual offenses" term "fails to convey or represent any sort of victim-centeredness" and that sexual abuse victims "want their offender to be held accountable and to be known as an offender."
Anything else?
KDVR-TV reported that the terminology change isn't quite yet a done deal: A 20-day comment period will take place so the public can voice opinions on the matter before the board meets again in December.
More from KCNC:
Last year, lawmakers considered a bill that would have, among other things, eliminated the term "sexually violent predator" from statutes but they ended up pulling it. Meanwhile, a task force charged with sentencing reform is considering asking the legislature to change terms like "defendant," "convict," and "felon" to "justice-involved people."

Ironically, the Sex Offender Management Board will not drop "sex offender" from its name because only the state Legislature can change the name of the board.