A proposed New Hampshire bill would revoke police officers' legal authority to use deadly force during arrests, WMUR-TV reported — and as you might expect, some members of the state's law enforcement community aren't too happy about it.
"It will make it much more difficult, if not impossible, for us to effect our jobs in certain situations," Chief David Goldstein of the Franklin Police Department said, according to the station.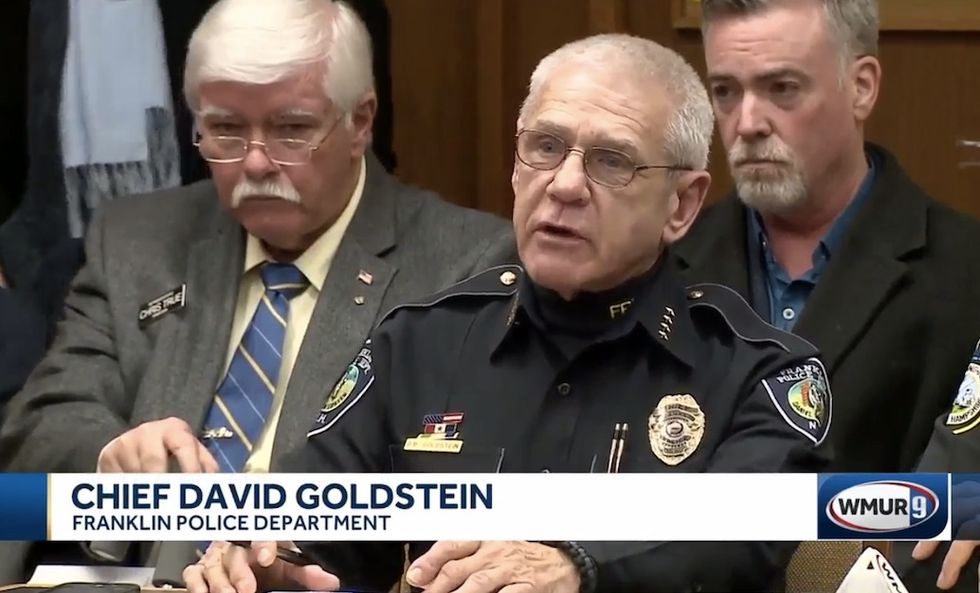 Image source: WMUR-TV video screenshot
'Liberty Republicans' reportedly introduced bill

WMUR said the bill was proposed by "Liberty Republicans" — and that its supporters indicated they don't want to tie cops' hands; they just want to "save lives."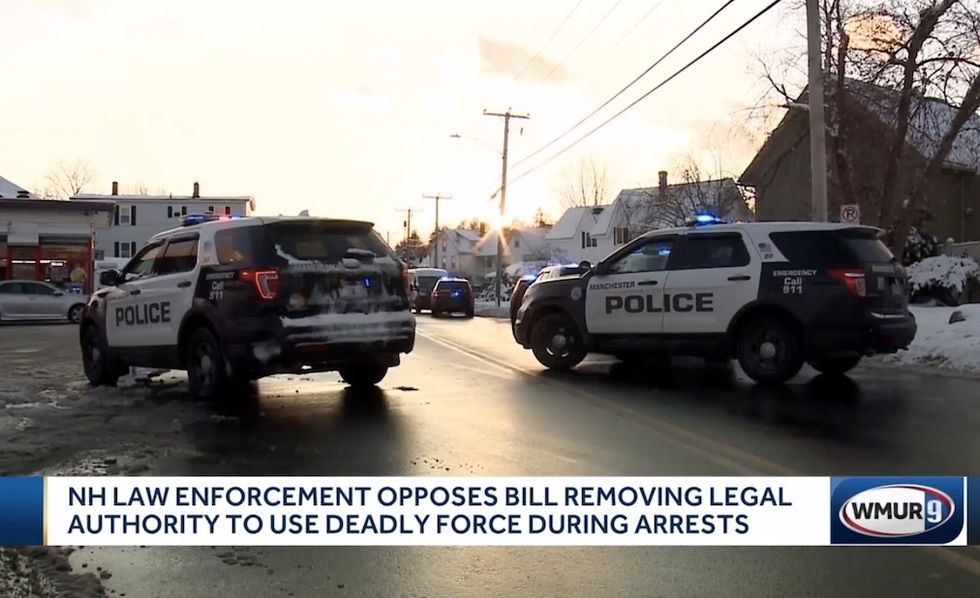 Image source: WMUR-TV video screenshot
The sponsors of HB 218 — Chris True, James Spillane, Kurt Wuelper, and Max Abramson — are indeed GOP members of the state's House of Representatives. TheBlaze on Wednesday didn't immediately hear back from the bill's sponsors in regard to any relationship they may have with "Liberty Republicans."
The New Hampshire GOP contains a strong libertarian strain, as do the state's Democrats. New Hampshire Magazine puts it this way:
In New Hampshire, Republicans and Democrats are essentially different shades of Libertarian. No Democratic candidate for governor in 14 years has advocated for an income tax or sales tax, and, on social issues, they are, well, liberal. New Hampshire Republicans are for lower taxes, but the consensus is essentially a shrug of the shoulders when it comes to abortion or same-sex marriage. Case in point: The Republican nominees for governor and U.S. Senate in 2014 were pro-choice, and this is likely to be the case for governor again this year. The local political parties have co-opted the Libertarian message.
The House Criminal Justice and Public Safety Committee is considering the bill. It's expected to be out of committee in mid-March.
(H/T: Blue Lives Matter)