Police in Fairfax County, Virginia, are investigating a teenage boy's claims that he was protecting his mother over the weekend when he stabbed her boyfriend who later died, WRC-TV reported.
What are the details?
Police told WRC that officers responded at about 10 p.m. Sunday to a second-floor apartment in the Creekside Village complex in the Hybla Valley area after the juvenile teen called 911 from inside the family's apartment.
Police found 32-year-old Marcus Roberson of Washington, D.C., with a life-threatening stab wound in the upper body, the station said, adding that Roberson was taken to a hospital where he later died.
The unnamed teenager told police he stabbed Roberson to stop the assault, the station said; after police questioned the juvenile teen, he was released into his mother's custody and has not been charged.
Police confirmed to WRC that they're looking into the possibility that this is a case of justifiable homicide.
The teen's mother was treated at the scene for non-life-threatening injuries, the station said, adding that police said three other children were inside the apartment at the time of the incident but were not harmed.
What did neighbors have to say?
WRC spoke to neighbor Steven Proctor, who said the mother and kids have lived next door for years and that the boyfriend often visited on weekends.
On the night of the incident, Proctor told WRC he heard "a bunch of fussing, a lot of rumbling ... their back bedroom is close to our closet ... a little girl said, 'Stop choking my momma!' And that's when it got quiet; that's when the cops showed up."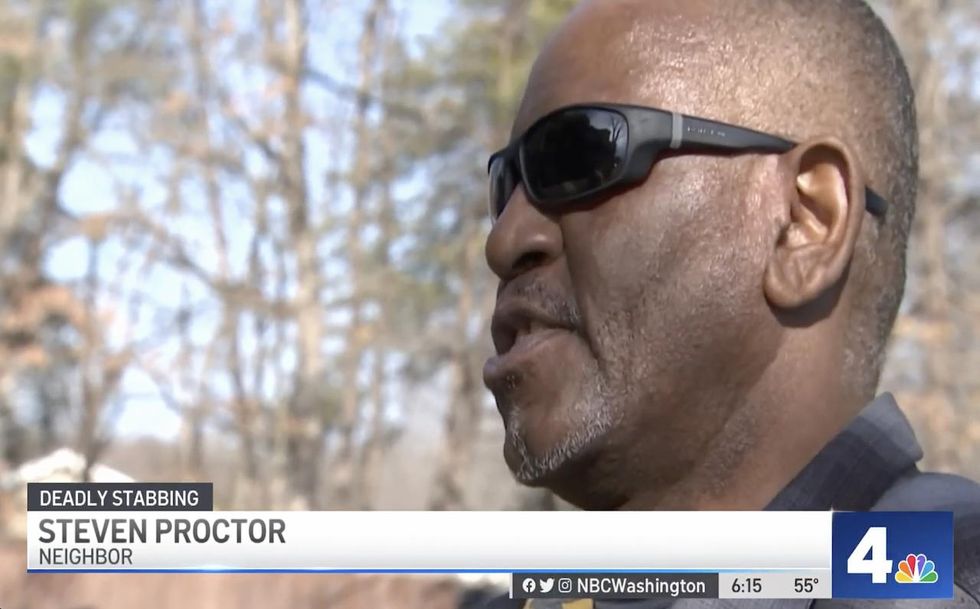 Image source: WRC-TV video screenshot
Proctor added to the station that the teen's claim that he stabbed the boyfriend to protect his mother fits with what he's observed.
"From seeing them ... in the neighborhood, he was very protective of his mother," Proctor told WRC of the teen. "If you saw him, you saw her, because she wasn't married."
"I hope he gets justice," Proctor told the station in regard to the teen, "because evidently he was just doing right, what he felt, protecting his mother."

Another neighbor who didn't want to go on camera told WRC the teen was very friendly and frequently opened the door for her and sometimes carried groceries to her third-floor apartment.
Like Blaze News? Bypass the censors, sign up for our newsletters, and get stories like this direct to your inbox. Sign up here!