Turns out a food delivery man was carrying quite a bit more than meals when three men — two of whom were armed — decided to try robbing him Saturday in Philadelphia's Mayfair section, WPVI-TV reported.
What happened?
Police said the delivery man dropped off food to his family in the 3200 block of Longshore Avenue just past midnight, after which the three suspects approached the delivery man and demanded money, the station said.
Two of the suspects pointed guns at him, WCAU-TV reported, adding that the victim told them there was money inside his vehicle.
But see, this particular delivery man also has a license to carry a concealed weapon, police told WCAU.
And he didn't drop off his gun with his family's food.
Indeed, WCAU said that as one of the suspects searched through the vehicle, the delivery man pulled out his own gun and opened fire.
He shot two of the suspects while the third suspect fled, WCAU added.
Here's surveillance video of the incident:
What happened to the crooks?
The shot suspects were taken to Jefferson Torresdale Hospital where one of them was pronounced dead at 4:59 a.m., WCAU said. He was shot multiple times in the chest, WPVI reported.
The other suspect was in critical condition, WCAU added. He was shot multiple times across the body, police told WPVI. Both were in their early twenties.
Police did not release a detailed description of the third suspect except to say that he's 17 or 18 years old, WCAU said.
However, WPVI said an arrest has been made and two guns were found at the scene.
Anything else?
Neighbors told WPVI that the area is populated by Brazilian and Chinese immigrants who work hard for long hours — and they called the victim brave, the station said.
"I don't really like violence, but it's in self-defense, so if he didn't shoot them, they might have shot him," Gail told WPVI, adding that she didn't believe there was much else the delivery man could do.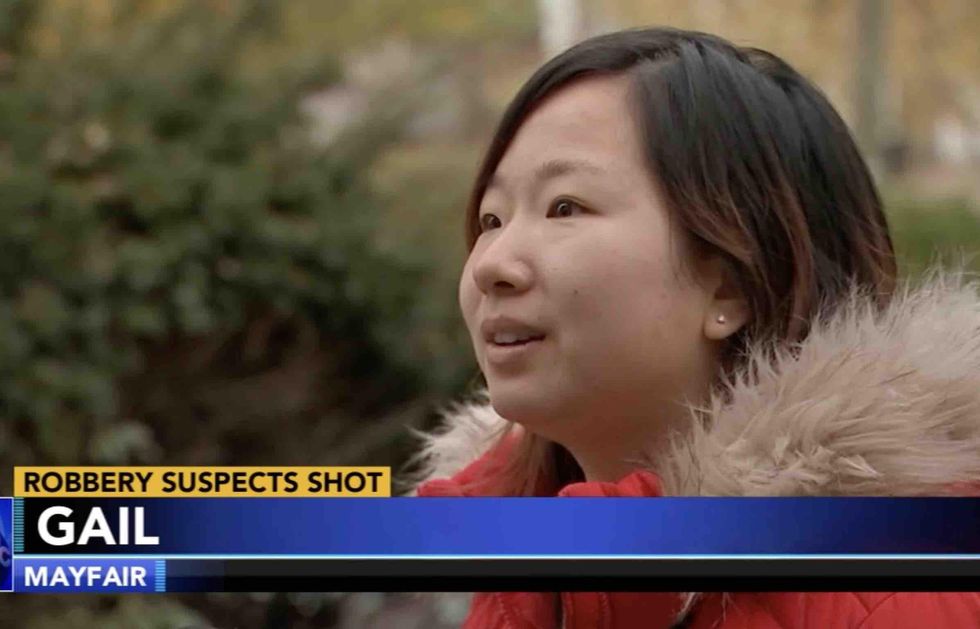 Image source: WPVI-TV video screenshot
Another man told WPVI it was good that the delivery man was able to defend himself.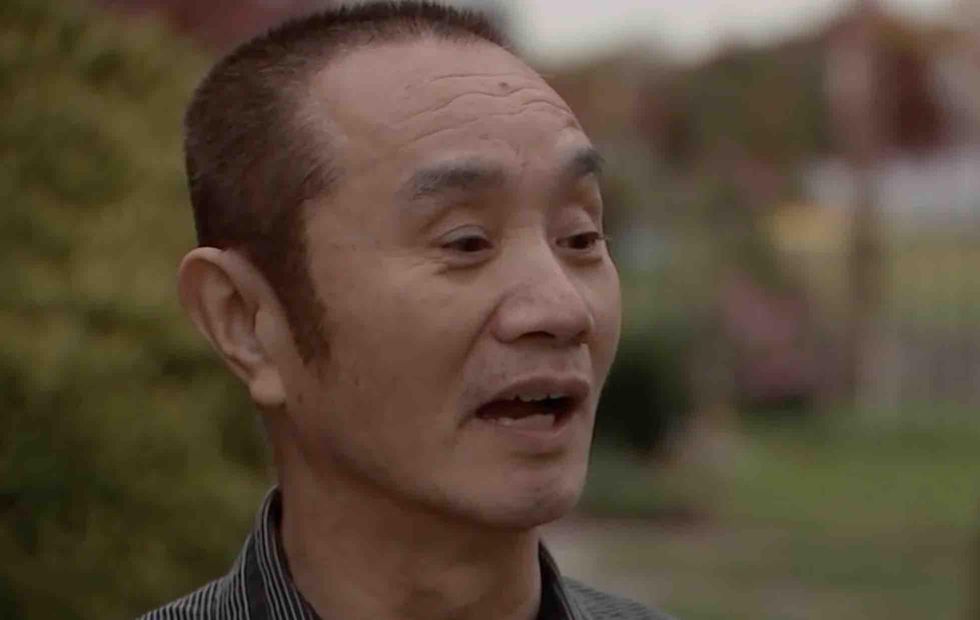 Image source: WPVI-TV video screenshot
Here's the report from WPVI: