© 2023 Blaze Media LLC. All rights reserved.
Two masked crooks try breaking into home in broad daylight, meet homeowner's armed son, who puts stop to crime with deadly aim
A pair of masked men tried to break into a Las Vegas home in broad daylight earlier this week, police said — and they promptly ran into the homeowner's son, who had armed himself with a gun and shot one intruder dead and wounded the other.
What are the details?
Police were called to a home in the 3300 block of Iberia Street near West Desert Inn Road and South Rainbow Boulevard around 9 a.m. Wednesday after a report of a shooting, homicide Lt. Jason Johansson told KLAS-TV.
The 70-year-old man who called 911 told police two people tried to break into his residence through the back door and that his 50-year-old son shot them, the station said.
When officers arrived, the homeowner and his son exited the home and told police they had been inside their home when two men wearing masks, gloves, and dark clothing attempted to break into the home, KLAS said.
The son grabbed his gun and shot at them as they tried to enter, the station said.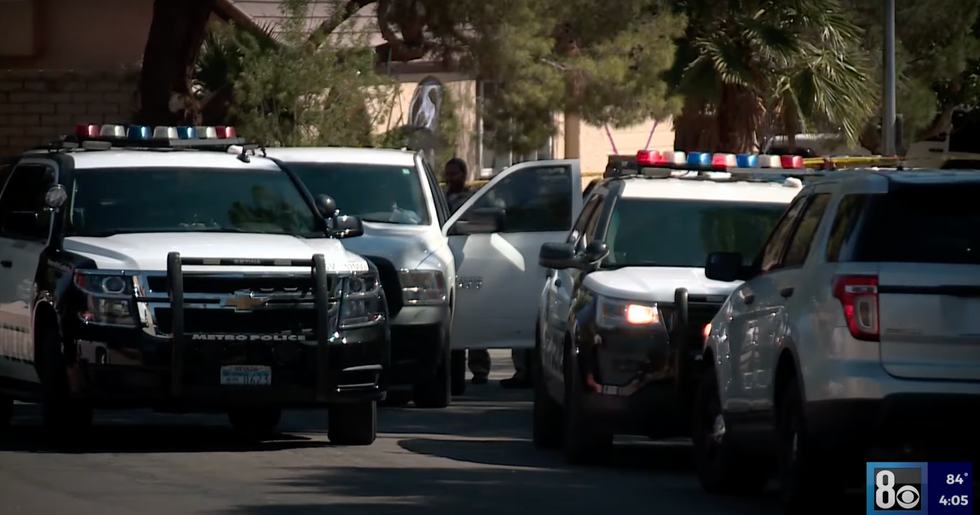 Image source: YouTube screenshot
The homeowner and his son said one intruder appeared to be dead in the back yard, and the other intruder jumped over a wall in the back yard and left in "what appeared to be" a grey sedan, KLAS reported.
Medical personnel pronounced the man in the back yard dead on the scene, the station said, adding that the Clark County Coroner's Office later identified him as 27-year-old Travon Powell and said his cause of death was multiple gunshot wounds.
About 10 minutes later, police began receiving calls about a vehicle driving at a "reckless" speed in a parking lot in the area of Tropicana Avenue and Jones Boulevard, KLAS reported, adding that soon that vehicle — a grey sedan — was involved in an accident with two other vehicles in the area of Tropicana Avenue and Decatur Boulevard.
The driver of the sedan was wearing dark clothing and had a gunshot wound in his leg, the station said, adding that he was taken to a hospital, that police believed he was involved in the attempted break-in, and that he was in police custody at the hospital.
Police said the shooting appeared to be in self-defense; Johansson said he "doesn't anticipate any charges" against the homeowner's son who shot the pair, KLAS said.
A reporter from the station tried to talk to the father and son to no avail: "You know what happened," one of them told the reporter. "We are OK. Go away."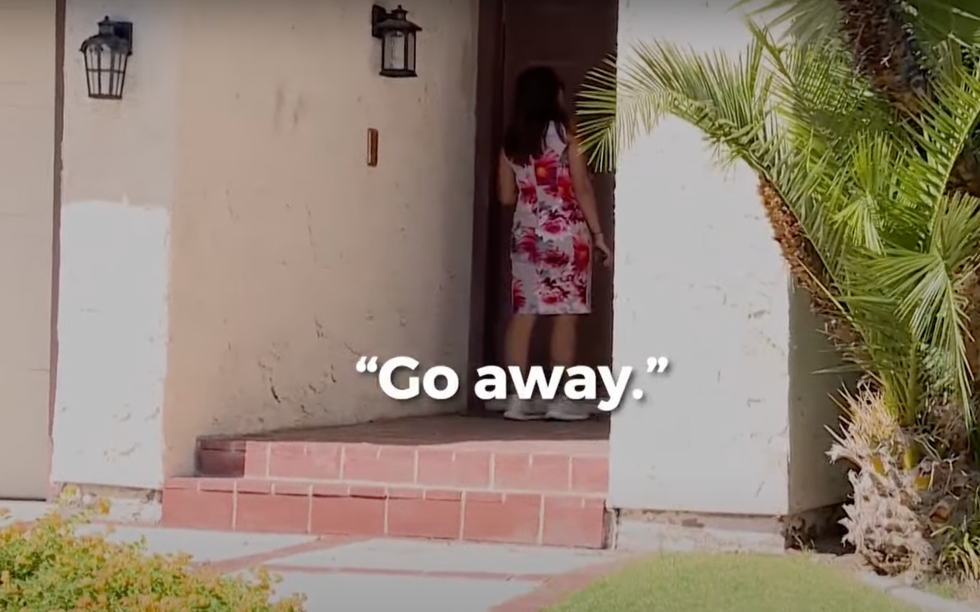 Image source: YouTube screenshot
Neighbor Kyle Stinnet told KLAS he had heard about recent attempted break-ins in the area: "I just noticed a lot of people running around, jumping off block walls, being in places they shouldn't be.
Stinnet added to the station that he supports his neighbor's actions: "The same way the guy protected his home, I'll continue to protect it that way. Having to shoot somebody because they are coming into your house wrongfully, that's something that doesn't sit well with anybody. You don't ever want to be put in that position."
Las Vegas police say 2 shot, 1 dead after attempting to break into Spring Valley homeyoutu.be
Like Blaze News? Bypass the censors, sign up for our newsletters, and get stories like this direct to your inbox. Sign up here!
Want to leave a tip?
We answer to you. Help keep our content free of advertisers and big tech censorship by leaving a tip today.
Sr. Editor, News
Dave Urbanski is a senior editor for Blaze News.
DaveVUrbanski
more stories
Sign up for the Blaze newsletter
By signing up, you agree to our
Privacy Policy
and
Terms of Use
, and agree to receive content that may sometimes include advertisements. You may opt out at any time.