When Tay and Anayah Kennedy first started dating, they were both female — but after Tay began a male transition, the now-married Florida couple indentifies as a man and woman in a straight relationship, BarcroftTV reported.
"I am attracted to Tay as a man just the same as I was as a woman, maybe even more," Anayah told the outlet. "It really didn't make a difference to me at all. I love the same person at heart. So that's what I fell in love with."
Tay, 22, is a year into hormone replacement therapy as part of a male transition process after identifying as a lesbian from an early age, BarcroftTV said. The couple began dating when Tay was 17 and Anayah was 14.
'Tay was never really girly'

Before transitioning Tay wore masculine clothes and asked to be referred to as a "he," the outlet said: "Tay was never really girly, so it wasn't really a big difference" to dating a boy, Anayah added to BarcroftTV.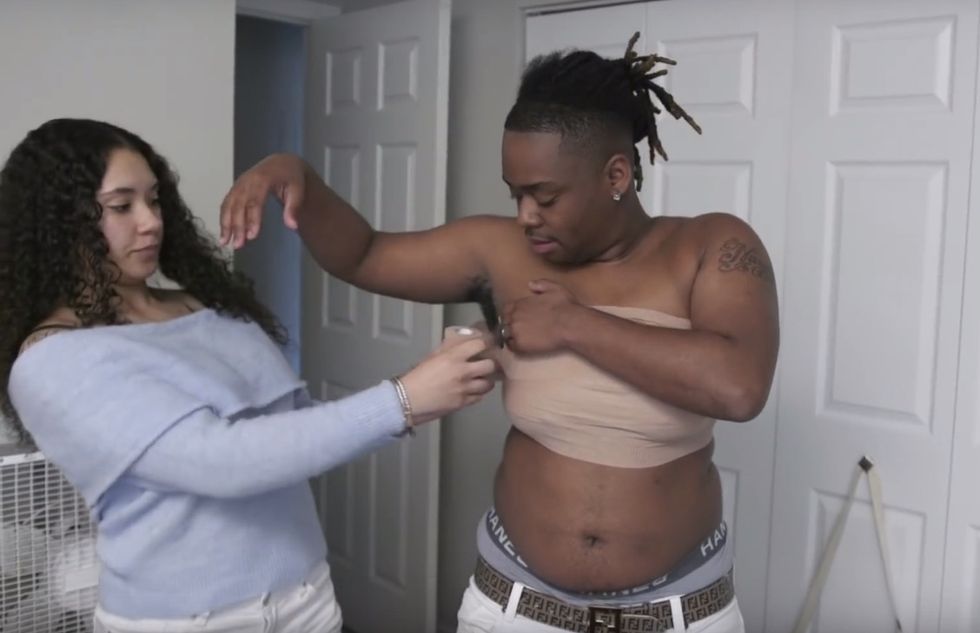 Image source: YouTube screenshot
When Tay turned 18, the outlet said it was clear to the couple that Tay wasn't a lesbian but rather a trans male.
"I think I was about six years old when I felt like I was born in a wrong body," Tay told BarcroftTV. "I used to look at myself every day in the mirror [and think] something is not right about myself like: 'Why do I have to look like this? I was supposed to be a boy, why was I born a girl?'"
Tay told the outlet that breaking the transgender news to Anayah was scary "because she fell in love with a girl, so I didn't know how she would feel."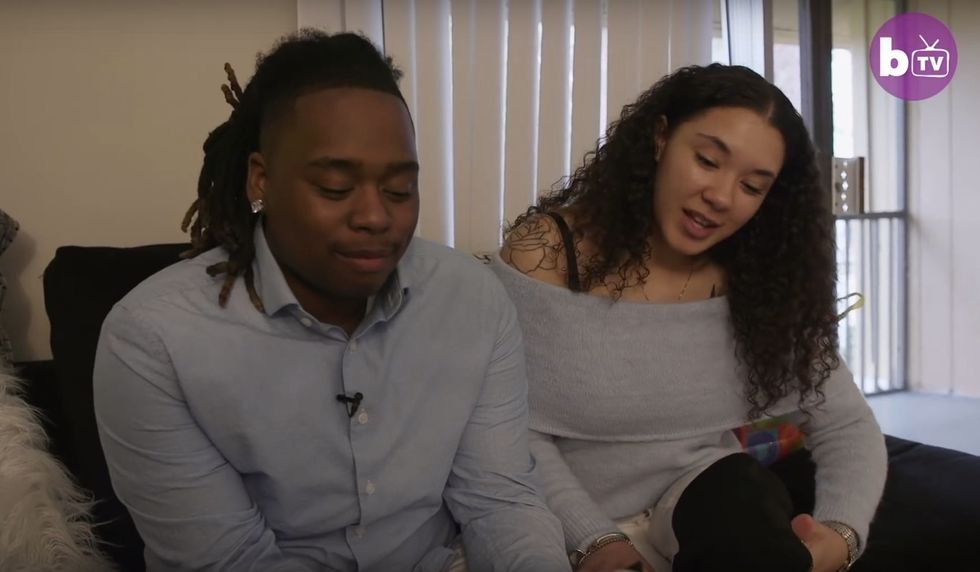 Image source: YouTube screenshot
With the hormone therapy, Tay told BarcroftTV there have been noticeable physical changes such as a deeper voice and more body hair — and that breast removal surgery will happen soon, and even perhaps genital alteration.
Anayah told the outlet it doesn't matter to her what Tay does: "You can walk around looking like a clown all day. You can paint your face orange, dye your hair white, I don't care. It doesn't matter to me."
Tay added to the outlet that strangers "think we are a straight couple, which I do identify us as a straight couple now."