The U.S. Army is asking retired soldiers interested in helping fight the coronavirus in the United States to consider "re-joining the team."
What are the details?
In a Wednesday emailed message sent by the Defense Finance and Accounting Services, Lt. Gen. Thomas Seamands wrote, "We need to hear from you STAT!"
The message, which was obtained by TheBlaze on Thursday, detailed the specialties needed by the U.S. military in order to help fight COVID-19.
Seamands, deputy chief of staff for the U.S. Army, explained that the Army is seeking retirees who previously served in health care specialties, such as:
60F: Critical Care Officer
60N: Anesthesiologist
66F: Nurse Anesthetist
66S: Critical Care Nurse
66P: Nurse Practitioner
66T: ER Nurse
68V: Respiratory Specialist
68W: Medic
A portion of the email stated, "These extraordinary challenges require equally extraordinary solutions, and that's why we're turning to you — trusted professionals capable of operating under constantly changing conditions. When the Nation called — you answered, and now, that call may come again."
Any soldiers with a different specialty background are also welcome to reach out to determine how they may best serve the nation once more.
The email added, "If you are working in a civilian hospital or medical facility, please let us know. We do not want to detract from the current care and treatment you are providing to the Nation."
The message urged those retirees interested to contact Human Resources Command, Reserve Personnel Management Directorate at Fort Knox, Kentucky.
Those interested can also reach out at usarmy.knox.hrc.mbx.g3-retiree-recall@mail.mil, or call 502-613-4911.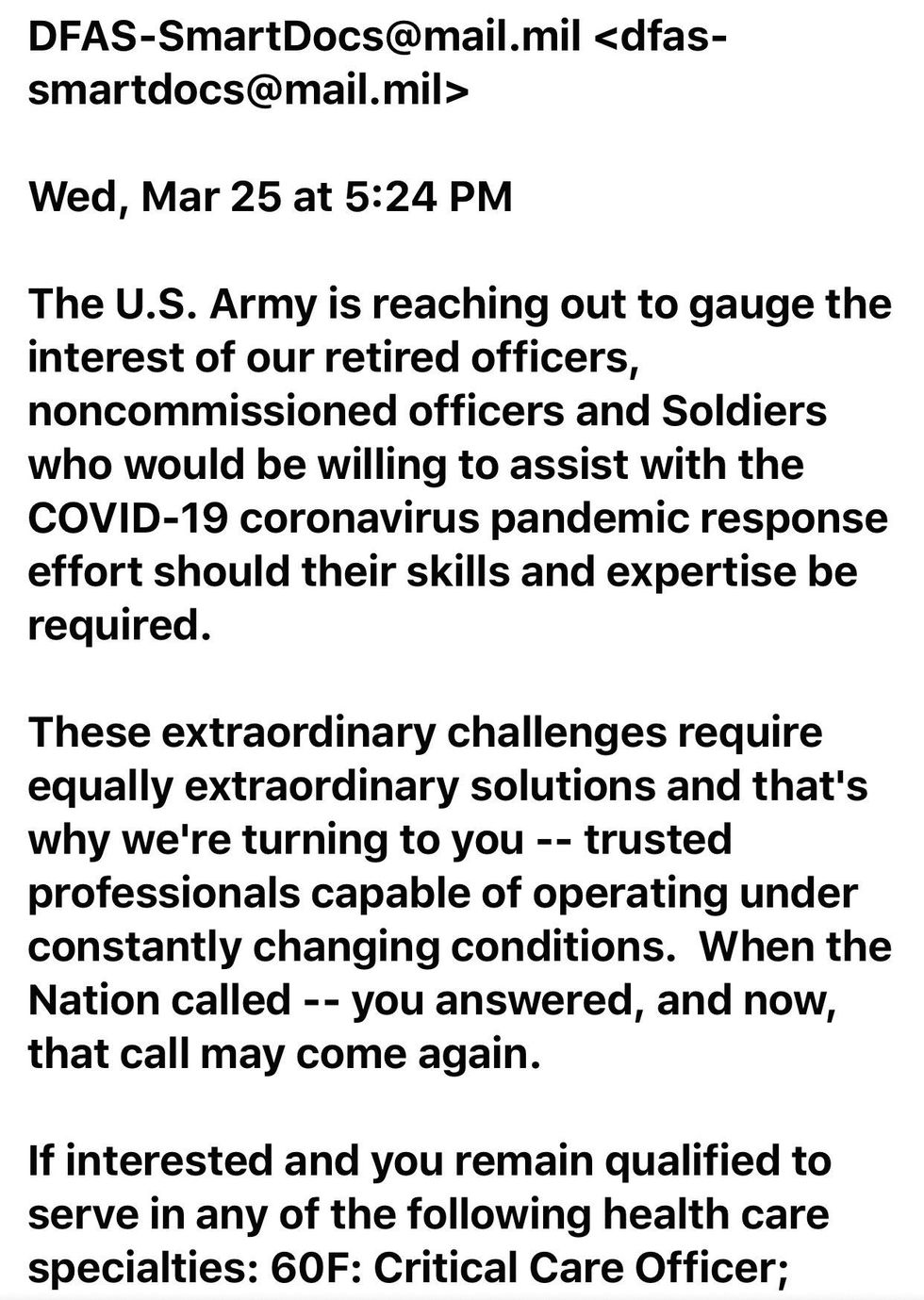 Image source: TheBlaze.com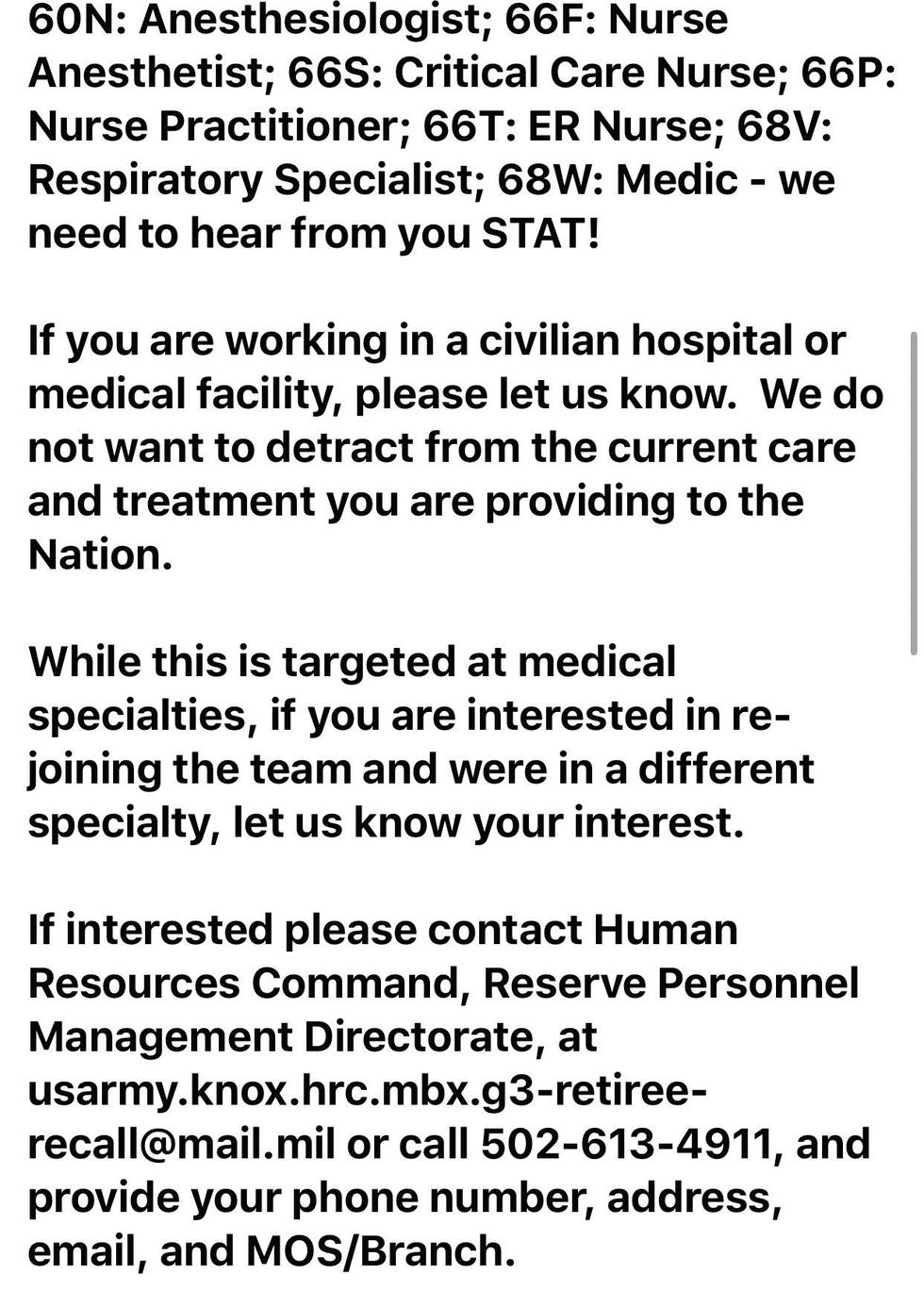 Image source: TheBlaze.com