Voter fraud has led to the overturn of an election result from last year's city council race in Compton, California — and now the incumbent who won his seat by a single vote has to give it up for the real winner.
What are the details?
Los Angeles Superior Court Judge Michelle Williams on Friday ruled that since four illegal votes had been cast in the Second District race last June for Councilman Isaac Galvan, the true election result is 854 to 851 in favor of challenger Andre Spicer, KNBC-TV reported.
"I'm elated," Spicer — who had contested Galvan's victory — told the station.
He added to KNBC that he's "grateful to the judicial system. This is something we've been fighting hard for — for the last 11 months."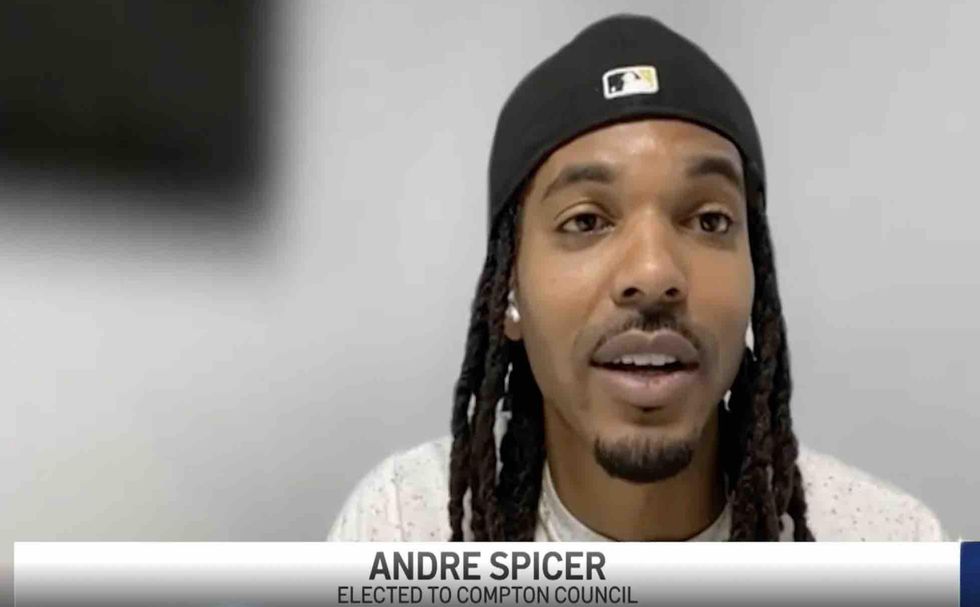 Image source: KNBC-TV video screenshot
Spicer is expected to be sworn in at 1 p.m. Tuesday, according to KABC-TV.
"The votes — they matter," he added to KNBC.
Incumbent in hot water
Galvan was facing criminal charges of conspiracy to commit election fraud and one count of bribery with the intent to influence an election in connection with Compton's 2021 election, KNBC said.
The L.A. County district attorney's office last August accused four individuals of registering to vote and casting votes in Compton despite living outside the city, KNBC added.
Galvan also is accused of trying to bribe a registrar employee while she was counting ballots on election night, the station said, citing the DA's office.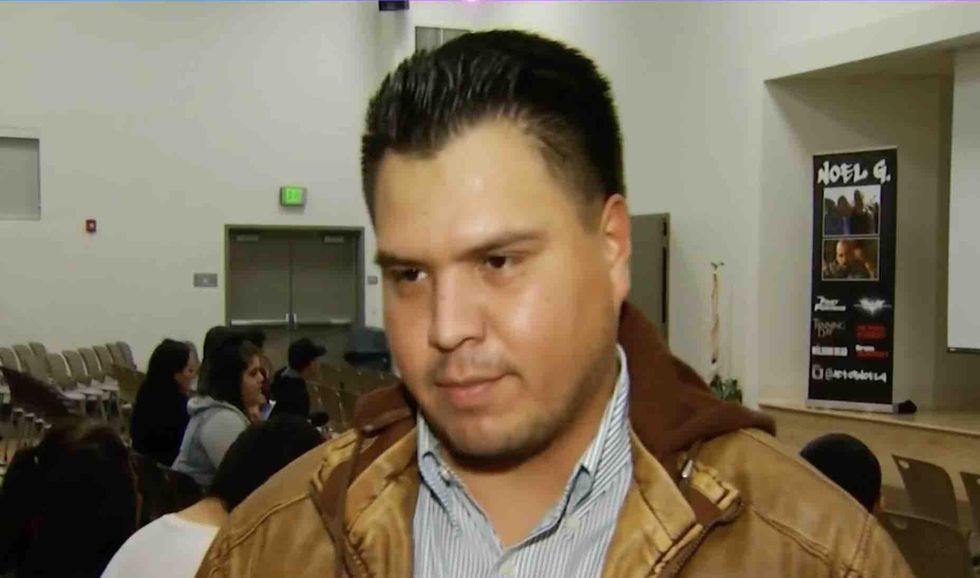 Image source: KNBC-TV video screenshot
KNBC said Galvan and other accused individuals pleaded not guilty and are awaiting trial.
'A relief'
Spicer told KNBC rumors of voter fraud and other schemes have run rampant for years in Compton, and he said he's been concerned that the community lost faith in the voting process.
"I think this helps to get us engaged again," Spicer added to the station. "It's just a relief for the entire city to expose it and hopefully rid ourselves of it."
KNBC said it hasn't been able to reach Galvan for comment about the election ruling.
Anything else?
A council liaison to Galvan — 27-year-old David M. Blake Jr. — was arrested last week on suspicion of murder, KNBC said in a separate story.
Downey police arrested Blake — the son of L.A. rapper DJ Quik — in Porter Ranch, and he was being held in lieu of $2 million bail, the station reported.
Blake was identified as a murder suspect after a fight and shooting Wednesday afternoon that left 33-year-old Julio Cardoza dead, KNBC said.
The station said Galvan could not be reached for comment Friday in regard to Blake's arrest.