Walter Wallace Jr. — the black man fatally shot by Philadelphia police Monday after approaching them while reportedly armed with a knife, which led to rioting and looting — had a long criminal history.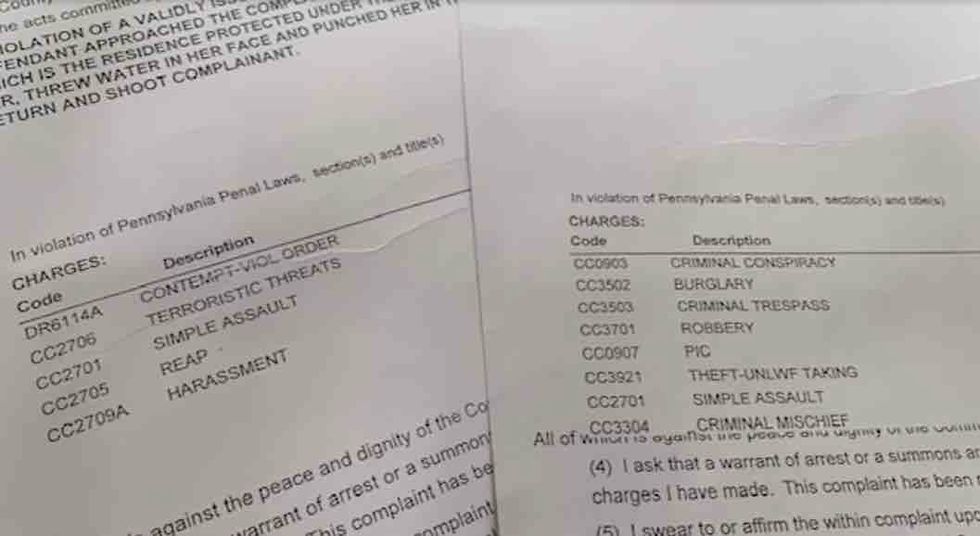 Image source: WPVI-TV video screenshot
What are the details?

In 2013, Wallace pleaded guilty to assault and resisting arrest after punching a police officer in the face, WPVI-TV reported.
Citing court records, WCAU-TV reported that Wallace's mother in 2013 had a protective order against him — which he allegedly violated when he "threw water in her face and punched her in the face" and "threatened to return and shoot" her.
In 2017, Wallace pleaded guilty to robbery, assault, and possessing an instrument of crime after kicking down a woman's door and putting a gun to her head, WPVI said, adding that he was sentenced to 11 to 23 months in jail.
In 2019, he was charged with resisting arrest by "kicking the windows and door panels of a police patrol car," WCAU reported.
And he was arrested in March after allegedly threatening the mother of his child, telling her over the phone that "I'll shoot you and that house up," WCAU added.
What else?
Wallace also was an aspiring rapper with social media accounts filled with videos featuring guns as a central theme, WPVI said, adding that he rhymed about shooting people — including police.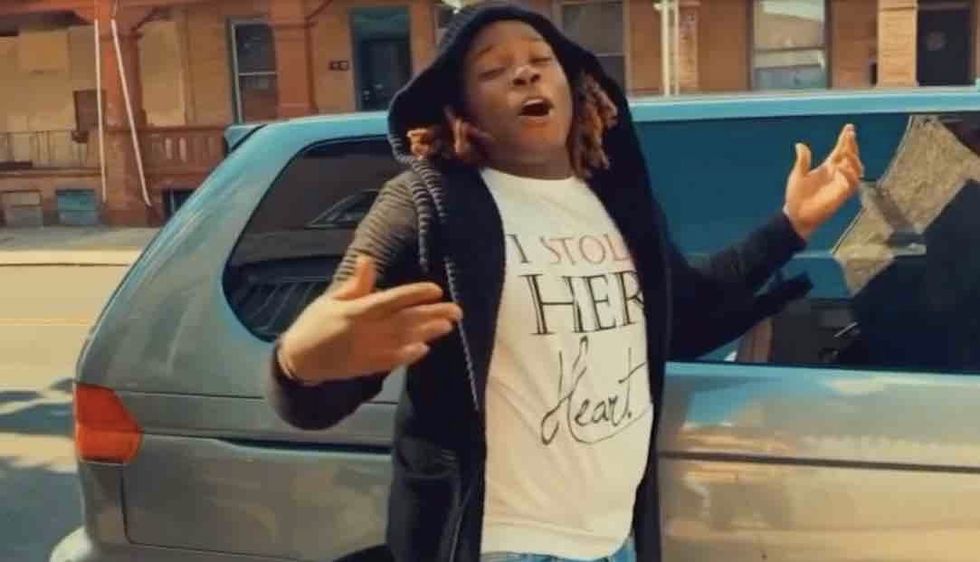 Image source: WPVI-TV video screenshot
The station added, however, that he also made music videos about social causes and police injustice.
WPVI also said the courts had concerns about his mental health, noting that a judge ordered Wallace to undergo a psychiatric evaluation and treatment as far back as 2013.

His family says he was bipolar, the station reported.
"I do know that he was on a regimen of lithium and that says to me he was under a doctor's care, and that says to me officers who are trained — invisible ink — properly should notice certain things when they arrive at the scene," family attorney Shaka Johnson told WPVI.
Anything else?
Philadelphia Police Commissioner Danielle Outlaw said that the shooting of Wallace, which was caught on video, "raises many questions" and announced an investigation into the incident, Newsweek said.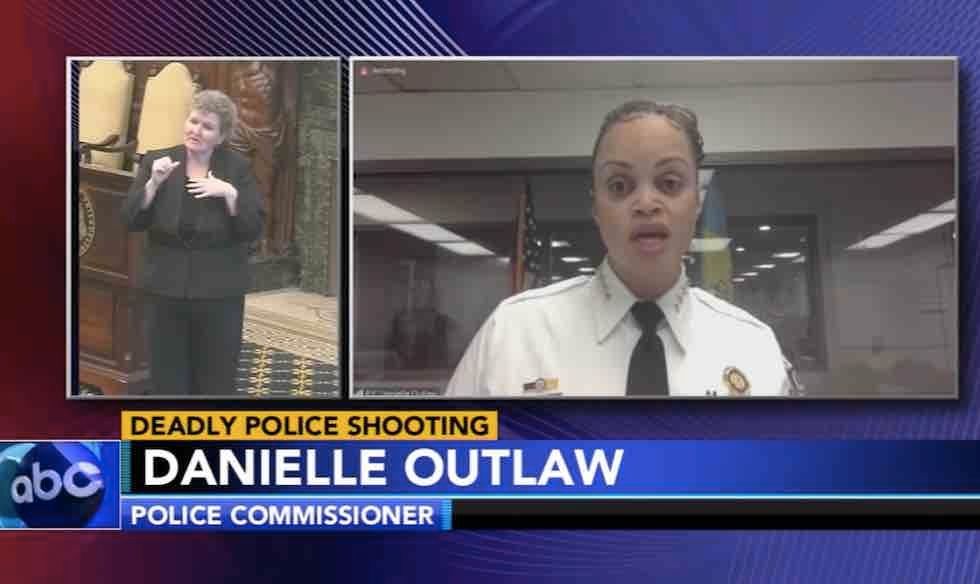 Image source: WPVI-TV video screenshot
"Residents have my assurance that those questions will be fully addressed by the investigation," Outlaw said. "While at the scene this evening, I heard and felt the anger of the community. Everyone involved will forever be impacted. I will be leaning on what the investigation gleans to answer the many unanswered questions that exist."

It's been asked why the two officers who shot Wallace didn't use tasers, but Outlaw noted that they were not carrying tasers, and many other officers do not carry them, either.