With former Vice President Joe Biden still leading the crowded field of Democratic presidential candidates, Campus Reform's Cabot Phillips paid a visit to Detroit and asked Democratic voters outside the venue for the second round of debates one simple question:
Can they name a Biden accomplishment?
The breakdown
The interview query seemed to catch most folks by surprise — after which they had a lot of trouble coming up with valid answers. Or any answer.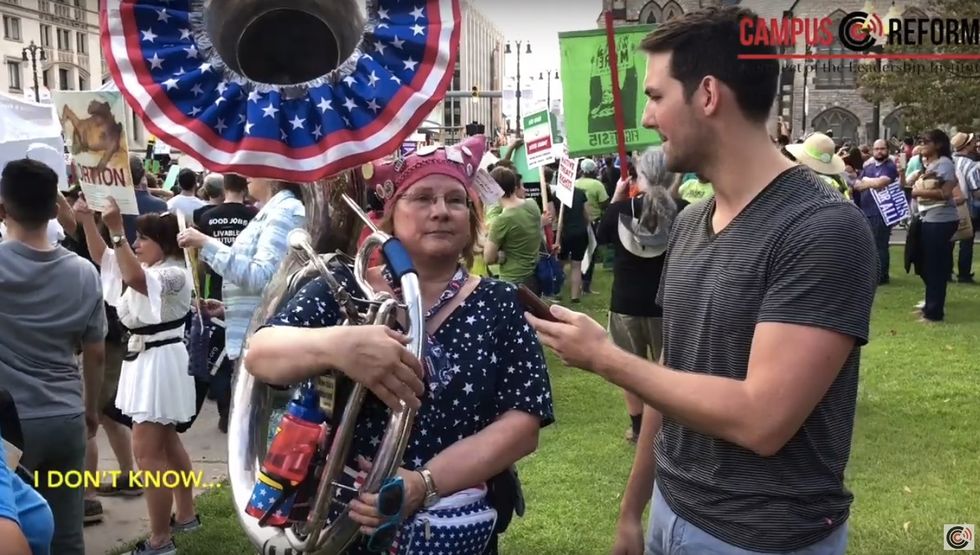 Image source: YouTube screenshot
"I don't know."
"No."
"I don't know of a specific accomplishment of his," one woman replied. "I know there are things that he can put his name and say, 'Well, this was done while i was in office, this was done while i was in office.'"
"I'll be honest with you, I'm drawing a blank on what he accomplished," a man replied before adding that Biden "fought for America."
"Health care," another woman said, adding Biden was "very instrumental with that." (Uh, really?)
"I don't know if i have an answer for that."
One man pointed out Biden's "years of service ... and more recently he served with very much distinction with [former President Barack] Obama."
Another woman opined that "he's an honest and a decent man, and that to me speaks volumes."
"I don't know," one guy said. "I really wasn't prepared for that question, clearly."
And there was more Obama coat-tailing:
"Being vice president," one observer said, adding that Biden has "staying power."
"His greatest accomplishment was being the vice president for Obama," another guy said.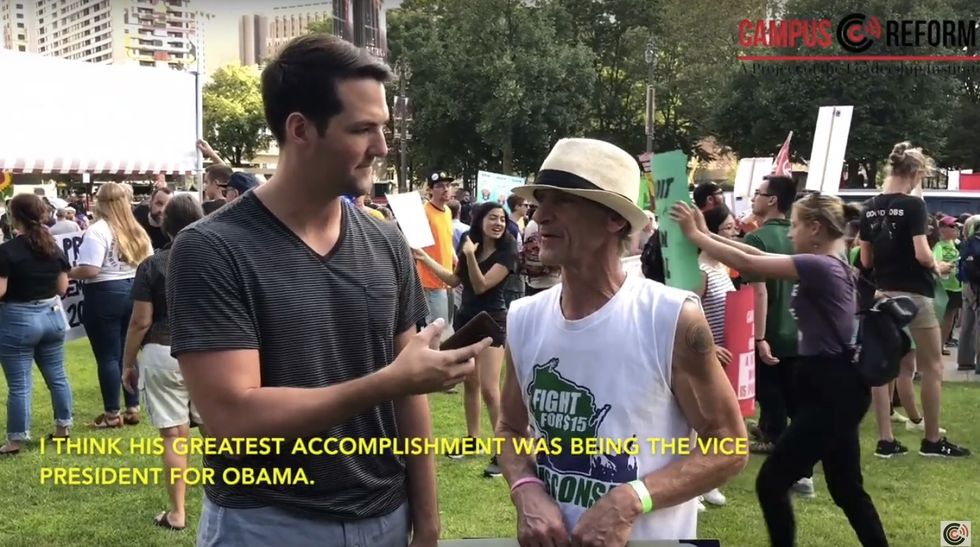 Image source: YouTube screenshot
Democratic voter priorities
Along with his Biden question, Phillips also asked the Democratic voters about their priorities when it comes to naming a challenger to President Donald Trump. Survey says:
The economy
Health care
Climate change
Legalization of marijuana
And of course, putting "anybody but Trump" in office.
Democrat Voters Can't Name Biden Accomplishmentyoutu.be