In a furious effort to unseat President Donald Trump, the left appears to be tossing more and more outrageous stuff at the wall to see which tactic might stick.
Lately politicians like Joaquin Castro and thespians like Debra Messing and Eric McCormack have pushed for outing financial supporters of Trump, which could result in hurting their careers and social lives. Castro — who actually posted a list of Trump donors on Twitter — infamously said he wanted them to "think twice" about supporting the president.
Scare tactic is spreading
That scare tactic also is happening at the local level.
In Pittsburgh, for example, there's an apparent effort afoot to identify and boycott businesses owned by Trump supporters, KDKA-TV reported.
A recently deleted Facebook post said a new website will post a list of nearly 100 such local businesses — along with "tips for how to get those specific businesses closed down," the station said.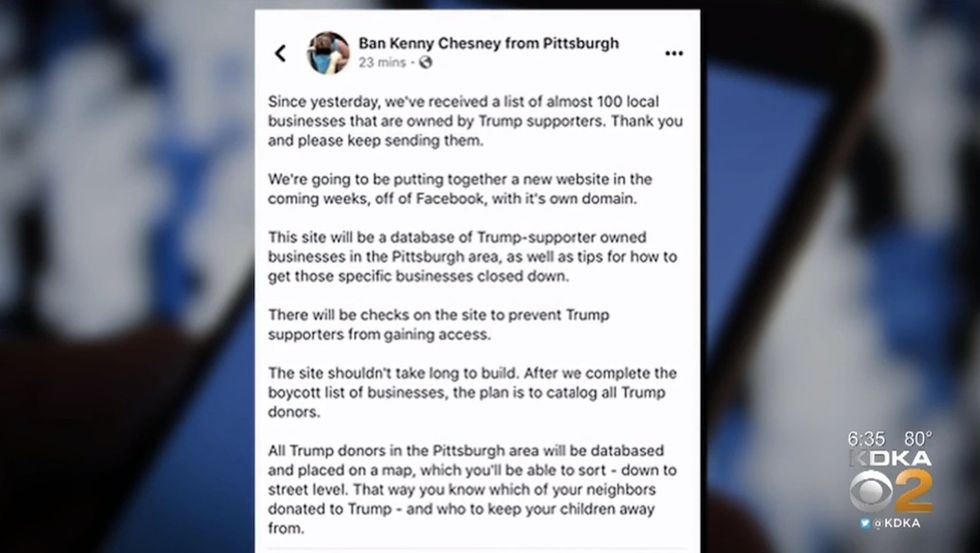 Image source: KDKA-TV video screenshot
"I think it's important because people have a right to know where their money is going," Pittsburgh blogger Brian Broome told KDKA.
Broome added to the station: "If there is a specific ideology that you don't support, you are well within your rights not to hand that money to someone who supports that ideology. Trump supporters have boycotted everything from Keurig to Nike, so I don't know why ... the other side can't decide not to give their money to businesses as well."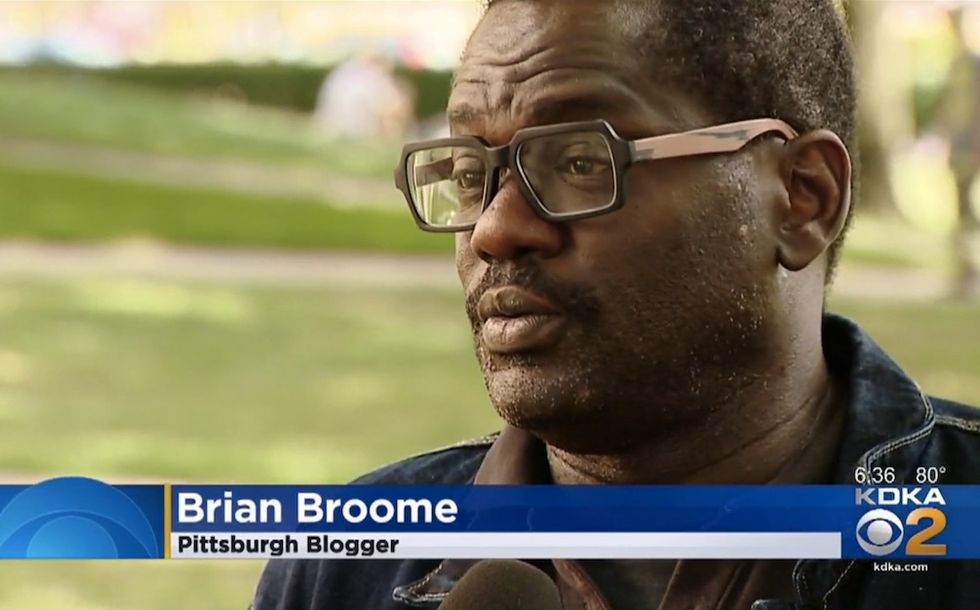 Image source: KDKA-TV video screenshot
'Dangerous' and 'fascist'

But not everyone is in favor of such a website — least of all Allegheny County councilman Sam DeMarco, who also chairs the county's Republican Party, KDKA said.
"They want to cost people their livelihoods just because you don't agree with them politically?" DeMarco asked the station, adding that "it's not just absurd, but I believe it's dangerous."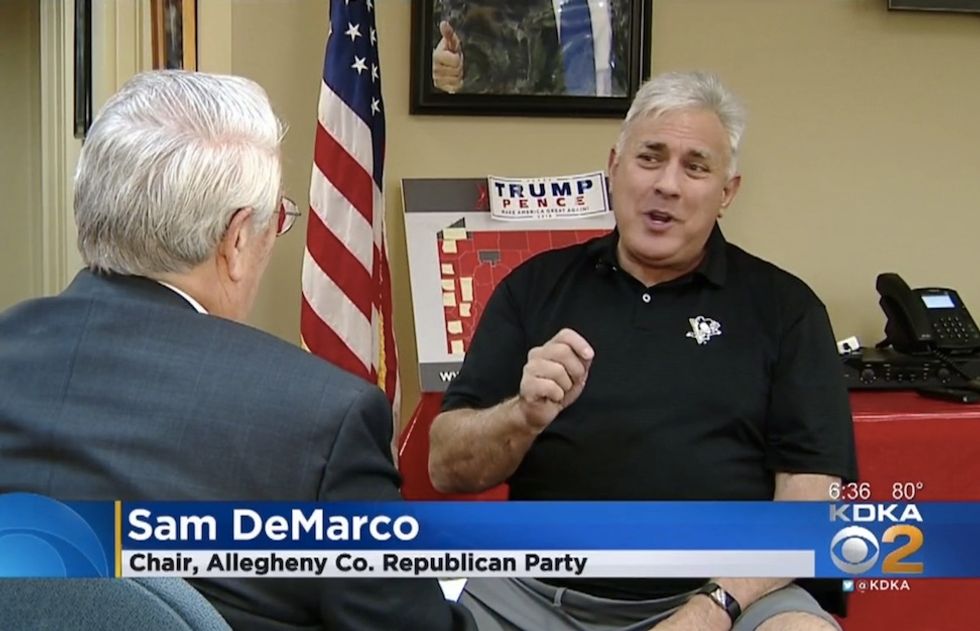 Image source: KDKA-TV video screenshot
The councilman pointed out to KDKA that such attempted boycotts also could be used against supporters of Democratic politicians.
"Where does it stop? This is insane," he said.
DeMarco added to the station that the tactic is fascist.
"Look at what they're trying to do. People who they just don't agree with they want to take and punish," he told KDKA. "I absolutely believe this is a fascist behavior, and I totally reject it."
DeMarco compared it to Nazis drawing Stars of David on Jewish-owned businesses in Germany, the station said.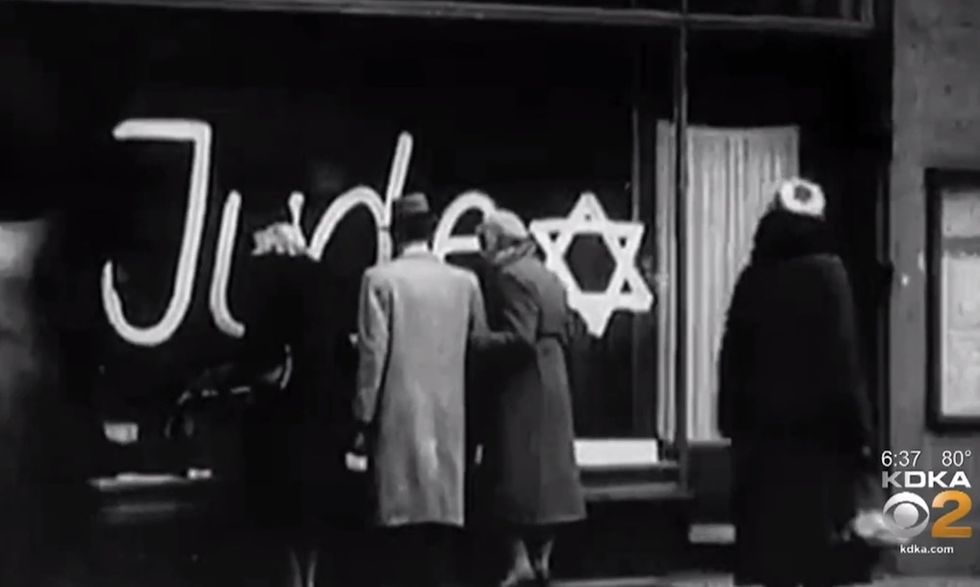 Image source: KDKA-TV video screenshot
"I absolutely see a parallel," he added to KDKA. "They're trying to place a mark on a business to boycott it, to not frequent it, not to utilize it, and try to make it unacceptable."
Pushback

Broome mocked DeMarco's conclusion, telling the station he believes the councilman "should look up the word 'fascist.' A boycott is not a fascist activity. That's misleading."
He added to KDKA that "people who don't want to support a business because they don't agree with that business' ideology are perfectly well within their rights."