Some vehicles with New York license plates got unwelcoming notes on their windshields in Palm Beach, Florida, over the weekend, the New York Post reported.
"If you are one of those 'woke' people — leave Florida," the note read. "You will be happier elsewhere, as will we."
The Post said the notes were found on vehicles parked along Sunrise Avenue, Bradley Place, and Seaview Avenue.
How did folks react?
The paper said the discovery of the anonymous notes was reported Sunday to the Palm Beach Police Department — but a brief investigation determined that a crime hadn't been committed.
"Residents were concerned about the lack of civility and respect for personal property. We understood that concern, and that's why we started to look into the matter, but we determined … it was non-criminal in nature," Capt. William Rothrock, the department's public information officer, told the Post on Wednesday. "As uncivil as it may be and not characteristic of our community, it is not a crime."
Rothrock couldn't confirm to the paper how many vehicles had notes left on them, but he did say only vehicles with out-of-state license plates received the note — and the "majority" of them were from New York state.
'Dangerous and threatening messages'
Believe it or not, one former New York resident who now lives in Palm Beach told the Palm Beach Daily News that the notes are "dangerous and threatening," the Post noted.
But that ain't all.
"We have seen that there are many people willing to follow through on such dangerous and threatening messages," the unnamed resident told the local paper, according to the Post. "This behavior is another sign that our democracy is in peril."
'I actually love that sign'
As you might guess, though, others commenting on the Daily News tweet about the notes held very different points of view:
"I actually love that sign," one user reacted.
"I shop at the Palm Beach Publix. I agree with this," another commenter declared. "These ultra-rich, ultra-lib so-called 'elitists' flee their s**thole states, come here and enjoy the freedoms of our great state, all the while bringing their BS here. They can all GTFO!"
And a conservative Florida group used a GIF featuring a triumphant Snoopy to make clear where it stands regarding the notes: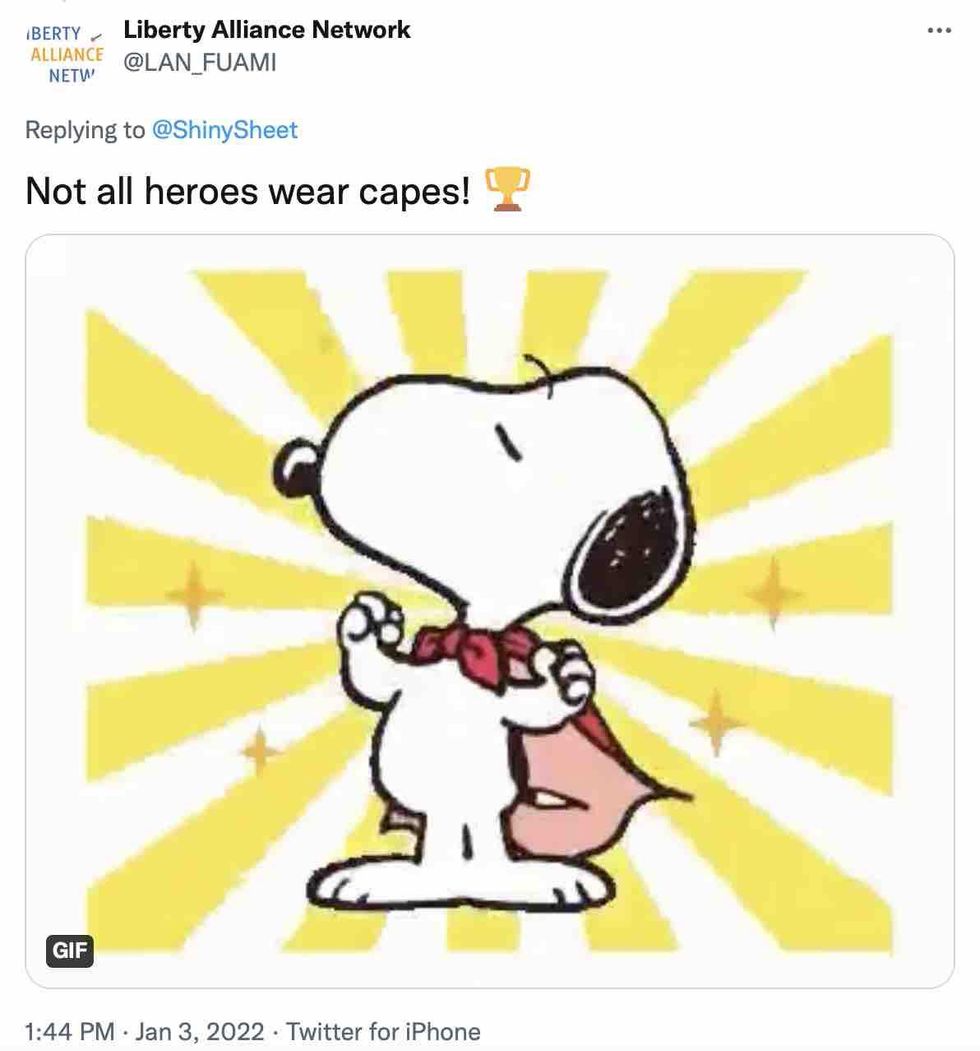 Image source: Twitter
Anything else?
Former President Donald Trump in 2019 moved from his native New York City to his Mar-a-Lago resort in Palm Beach, the Associated Press reported, adding that Trump said in a Fox News interview last year "that being woke means you are a loser."
Florida resident tells 'woke' New Yorkers to head back north in scathing letter | New York Post youtu.be