*Disclaimer: These results may not be typical. All investing involves risk, including cryptocurrencies. You should never invest more than you're prepared to lose
Ex-CEO Jeff Brown has a knack for getting it right.
He predicted the rise of autonomous driving technology... (True)
He predicted the iPhone X would use facial recognition... (True)
He was ahead of the curve on genetic editing... IPO formation... blockchain technology.
In 2016, he was asked for his very best idea—something that was still safe enough for "family money."
He picked chipmaker Nvidia—which became the #1 performing stock on the S&P 500 that year.

Now he's spotted something brand new. He calls it, The Smart Phone Killer.
Here he is holding an early prototype...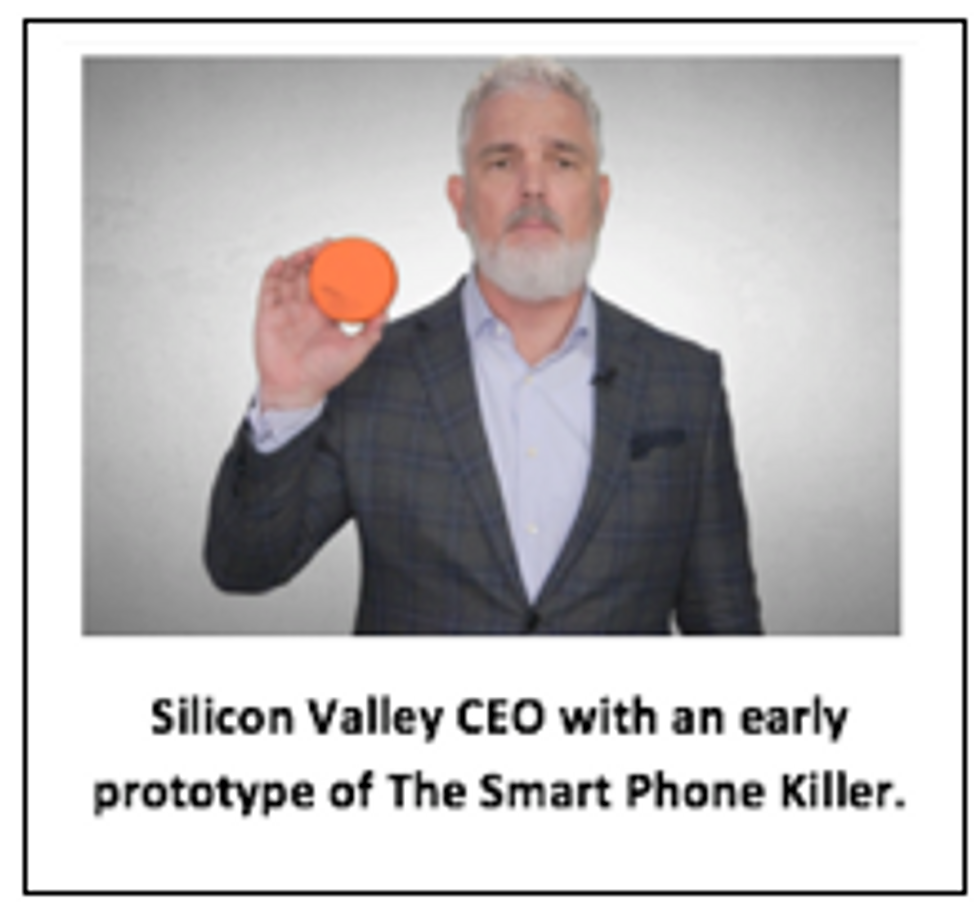 Looks like an orange puck, I know.
Simply put, it's the biggest technological shift you'll see this decade…
As he says at the 15:48 mark of this exclusive video bulletin…
It could be bigger than Google, Amazon, and Microsoft. COMBINED.
"Early pioneers in this arena have enjoyed rises of 8,900%… 17,000% … 62,000%…"
And he expects this one to be even BIGGER!
While he admits nothing in the market is guaranteed, and gains like I've mentioned are rare – the potential here is too great to ignore.
I don't want to steal his thunder.
About The Near Future Report
The Near Future Report is an investment advisory newsletter focused on identifying the trends of today – those right around the corner and at the point of mass adoption. In The Near Future Report, you'll see Jeff Brown's knack for identifying companies at the doorstep of exponential growth. He'll tell you everything you need to know about the most innovative trends out there and spotlight new technologies he's tracking. And, most importantly, he'll give you easy-to-follow recommendations for generating solid profits from emerging trends.