Jesse Hughes, lead singer of Eagles of Death Metal, and victim of the horrific mass killing spree by terrorists in Paris' Bataclan theater has something to say to MSD students advocating for gun control: "I can tell you from first-hand experience that all of you protesting and taking days off from school insult the memory of those who were killed and abuse and insult me and every other lover of liberty by your every action."
November 2015 attack in Paris
As you may recall, Jesse Hughes and his band were on stage that tragic day in November when gunmen opened fire on concertgoers killing 137.
What else did Jesse say?
In an Instagram post that has since been deleted, Jesse posted a photo of an illustration of a woman and a man discussing gun laws. "I turned in my gun to do my part in ending violence," says the woman in the illustration. "I chopped off my own d*** to stop rape," replies the man.
The singer who goes by Fatherbadass on Instagram captioned the picture with a scathing rebuke directed at all the gun control marchers and advocates who claim stricter gun laws will stop mass killing sprees.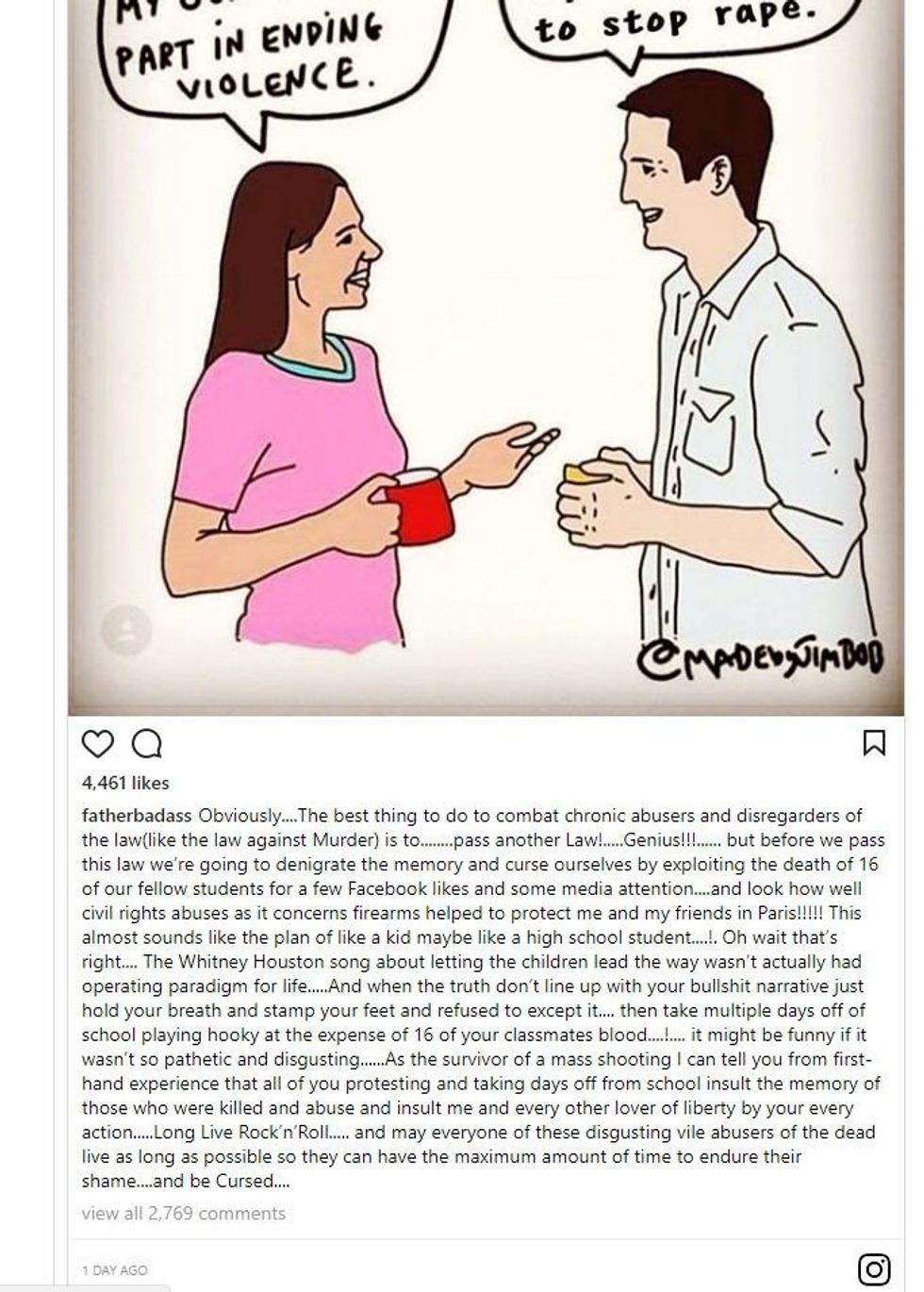 Instagram screenshot / Fatherbadass
To see more from Pat, visit his channel on TheBlaze and listen live to "Pat Gray Unleashed" with Pat Gray weekdays 12 p.m. – 3 p.m. ET, only on TheBlaze Radio Network.