Sabine Durden is many things. She's a German immigrant, an avid Trump supporter, and an outspoken advocate for legal immigration. But above all of these things, she is a proud mother.
Durden's son, Dominic, was killed four years ago in a fatal motorcycle crash. On July 12, 2012, Dominic, 30, was on his way to work when an illegal immigrant driving an unlicensed pickup truck took a wrong turn. Dominic was killed instantly.
The driver, Juan Zacarias Lopez Tzun, was an illegal immigrant from Guatemala with a record of drunk driving convictions. His initial sentence included nine months' jail time, five years of probation, and a restitution fee of $18,800.
Thanks to the tireless work of Ms. Durden, Tzun was deported in March of 2014. Since then, Durden has continued in her efforts to fight illegal immigration and keep her son's beautiful legacy alive.
Durden spoke with Conservative Review about her continued cause.
"The first thing I'd like to achieve is to share with everybody the incredible young man he was. The community loved him," she said.
Durden shared that, to this day, she still receives regular feedback from individuals who knew her son dating back to grade school. Dominic's old friends are now teaching their children about "Uncle Dominic," a beaming teddy bear of a man who lived a life of service to his friends, family, and community.
Dominic, or Dom, as he was affectionately called by friends and family, worked as a 911 dispatcher at the Riverside County Sheriff's Department. He was a licensed pilot and a volunteer firefighter who had earned multiple awards for his service to his community. Dom was on track to realizing his goal of becoming a motorcycle patrolman, and eventually a helicopter pilot.
Early this summer, the city of Moreno Valley erected the Dominic Durden Trailhead, a memorial plaque honoring Dominic's work as a local volunteer and public safety servant.
For Ms. Durden, the hardest part about Dominic's untimely death was knowing that his killer was permitted to remain in a "sanctuary city" of Riverside County, California, after having demonstrated irreverence for its laws on multiple occasions.
"I want my country to be protected, and I want others to never know the kind of pain and grief this causes — not just when your child gets killed, but when it's avoidable," she told CR.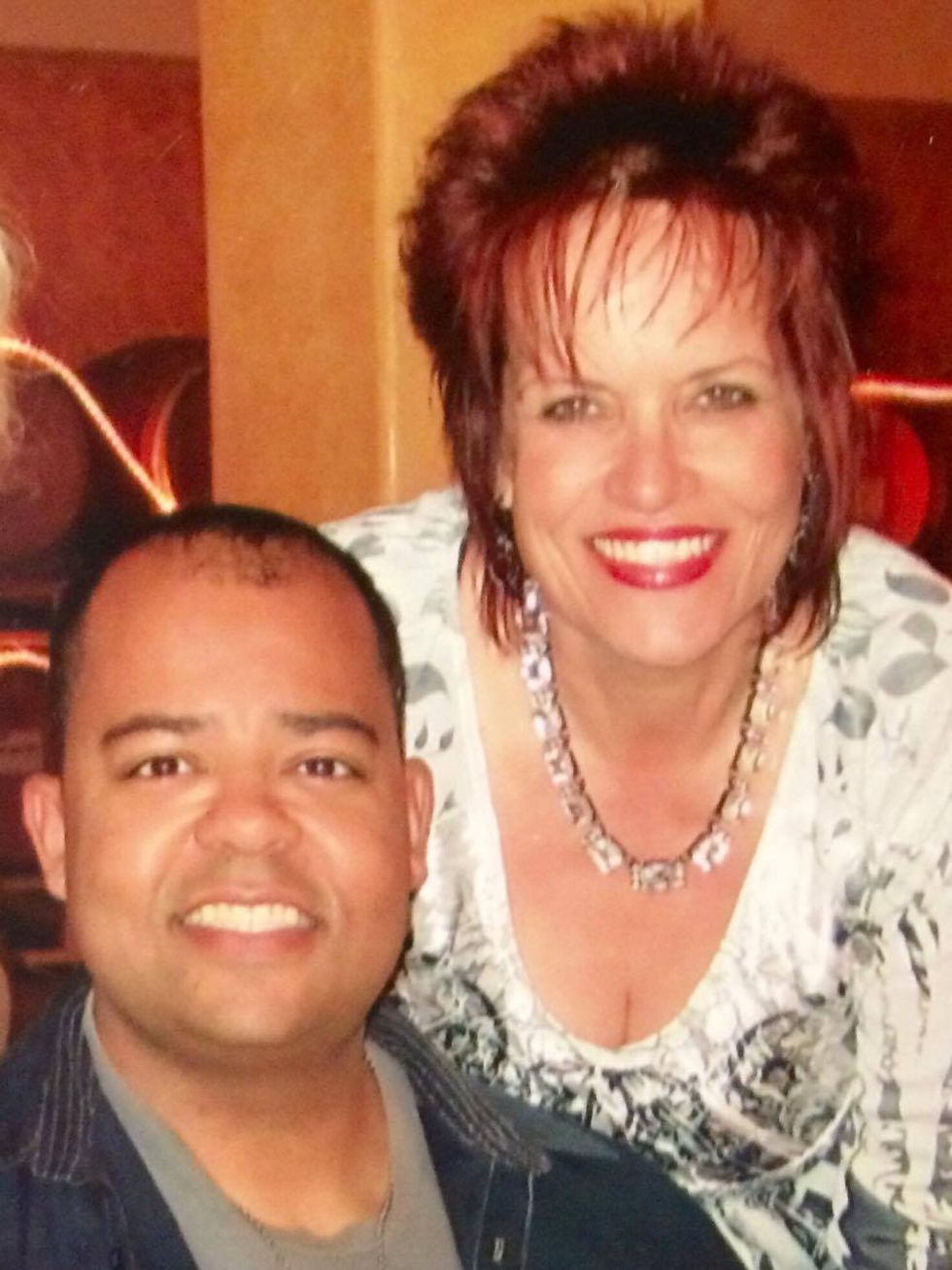 "I've been called racist, Nazi, Hitler," she said, adding that she commonly has to report threatening Facebook messages she receives from strangers. But even more upsetting, she shared, are the biting comments from people who she "thought were friends," telling her that she should "leave things alone and not separate families."
"And then I remind them, 'What about my family?' I don't have one left. My only child is dead," she said.
"When they call me a racist, I show them a picture of Dominic and tell them, 'That was my son,'" she laughed, referring to Dominic's mixed race.
But when that doesn't work, she offers this analogy to help other parents understand her "America first" approach to public safety as it relates to immigration.
"The other thing I always tell them is this: You live in a house that has walls and doors. And you have your kids, and you love them, and you want them protected," she said. "Why is it so wrong for your country and for the next president to want to protect its citizens?"
"It has nothing to do with race," she continued. "It has nothing to do with not liking a certain color … I'm talking about any illegal from any country — any color. When you want to come here — and you're more than welcome, and America sure has been welcoming to me as a legal immigrant — you have to do it the right way."
Speaking from experience, Ms. Durden shared that she was always proud of her journey as a legal immigrant.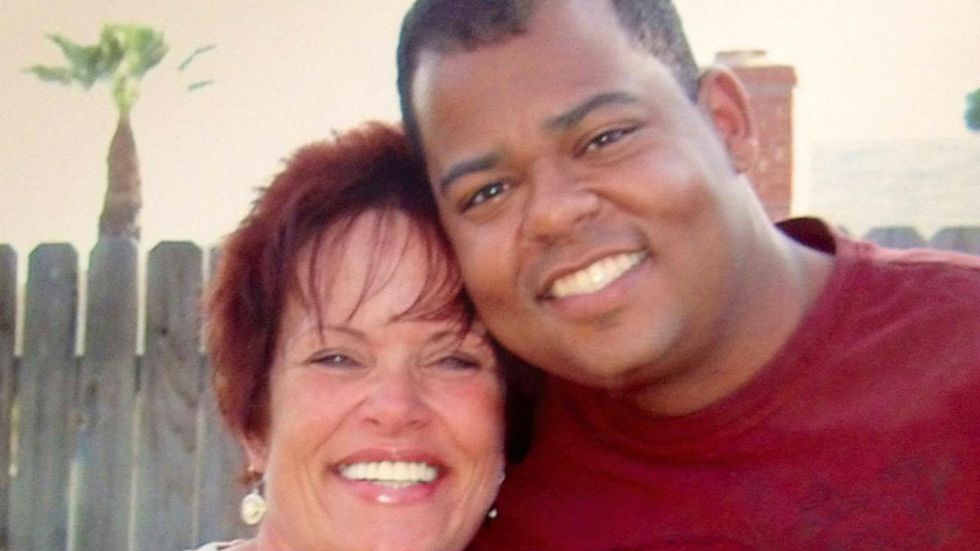 "I was always telling people how proud I was for choosing to become an American," she said.
She was sworn in at the Los Angeles Convention Center in 1994, accompanied by her own mother — who flew over from Germany to witness the special moment — and, of course, Dominic.
"He was proud of me," she said of her son, who fondly used to refer to himself as "German chocolate," a nod to his black American father and white German mother.
Sabine Durden was one of the earliest and most prominent members of the Remembrance Project, an organization founded in 2009 to honor the families of victims of illegal immigrant crime. The group coined the term "Angel Moms," which has been attributed to the parents of these victims.
Without going into detail, Durden told CR that she has recently cut ties with the group.
"I had to take care of myself first. And I had to look out for my son, not being used — his image and his name," she said.
These days, she simply goes by "Dom's mom."
And, as for politics, she prefers to focus on the bipartisan issues of national security and family policy. But when asked, she'll happily tell you which presidential candidate has her vote.
"Donald Trump is my ultimate hero," Durden, a former lifetime Democrat, said of the Republican nominee.
"He brought [illegal immigration] to the forefront," she added. Durden said that before Trump announced his bid for the presidency in June 2015, no other national leader had taken such a firm stance against illegal immigration.
"Nobody wanted to listen to Dominic's story. They wanted to leave the 'illegal' part out of it," she said. "And I started losing ground and the depression became harder."
On July 10, 2015, Ms. Durden received a call asking her if she would like to meet Trump. Later that month, Durden and other parents met with Trump at a hotel in L.A., with no media present. After hearing their stories, Trump escorted the group to another room, where members of the press were waiting to hear their stories.
"He listened to us," Durden said.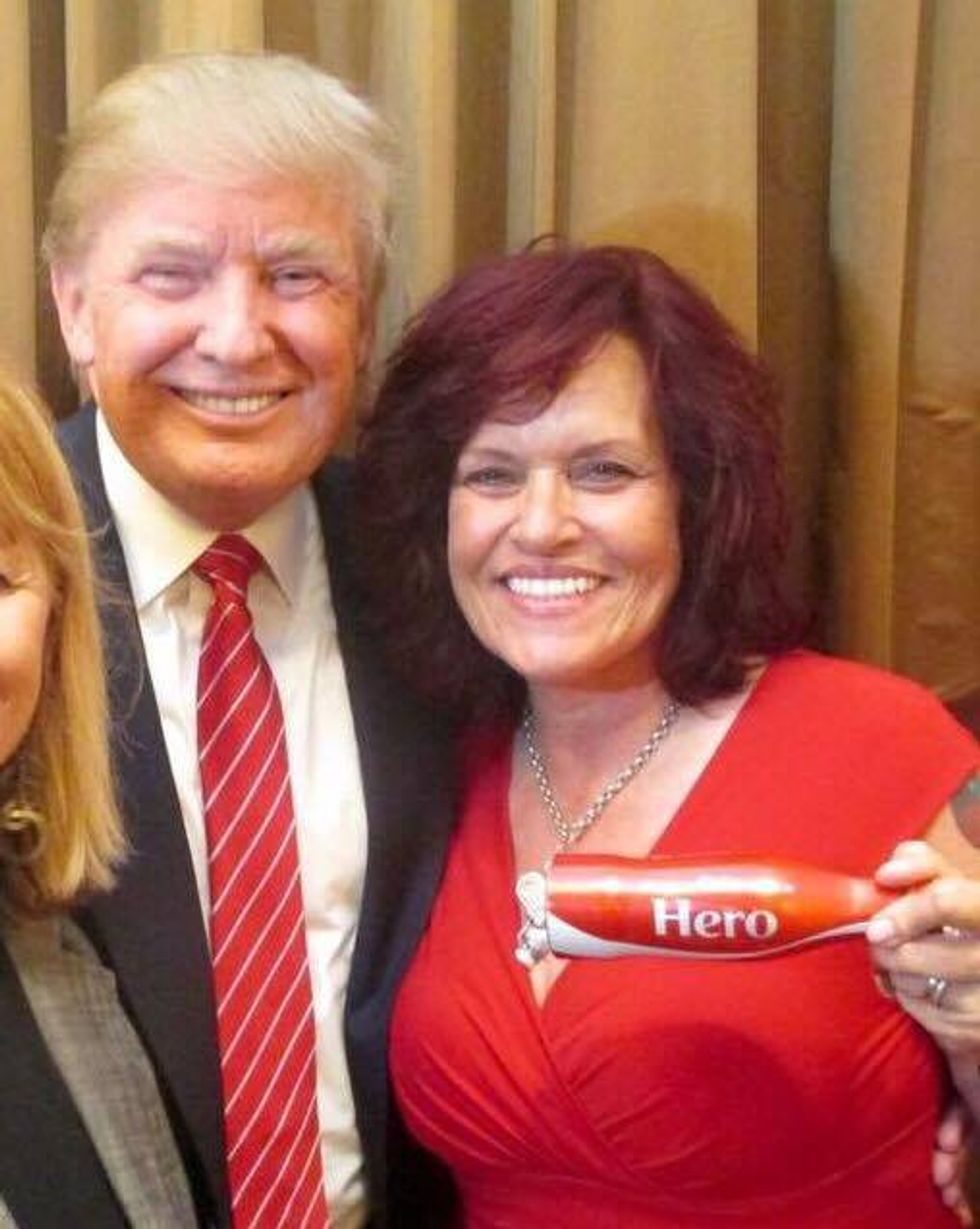 Fast-forward a year, when Durden was offered a prime-time slot to speak at the Republican National Convention in Cleveland, a moment she called "a highlight of my life."
"That man not only saved my life; [Donald Trump] gave my son a voice," she said.
Durden clarified again that she is a strong proponent of legal immigration, and she believes in helping struggling families looking to provide a better life for their children. But to this, she adds one important qualification.
"I always say Americans first," Durden said. "Let's take care of home first, and then help."
Learn more about Sabine Durden and her effort to honor her son's legacy by visiting her website.