Almost everyone remembers the iconic "more cowbell" SNL skit featuring Will Ferrel and Christopher Walken. No matter how obnoxious Will Ferrel's cowbell thumping got, Christopher couldn't get enough.
After a long-winded speech calling for "more government" I'm surprised it wasn't Hillary Clinton in that skit. Hillary Clinton's got a fever, and the only prescription is more government.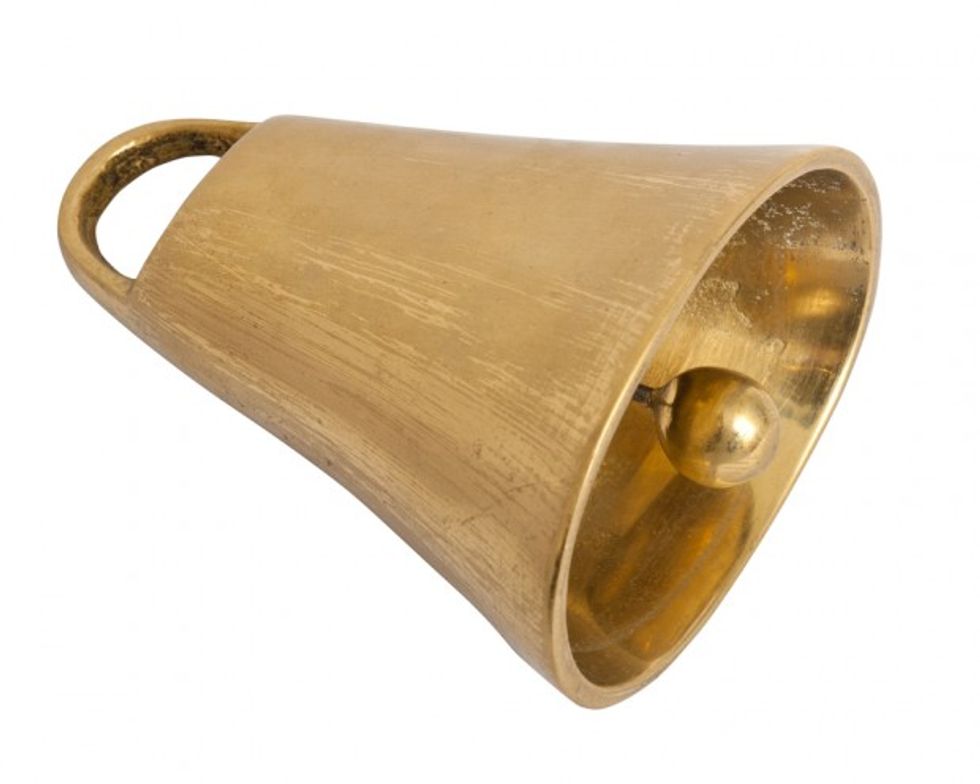 Photo Credit: Shutterstock
In a recent speech at the New School in New York City, Mrs. Clinton presented her presidential "plan." She talked a big game, throwing out far left buzzwords and ideas that weren't backed up by any numbers. Not only was this just like someone pitching a business to potential investors without a business plan, it was also full of the typical Clinton lies and schemes.
Calling for government intervention seems to be a theme for Mrs. Clinton. Hillary blasted the "Uber" economy and companies using contractors for being "unfair" to the middle class, saying that it was time for the government to step in and "fix" things. She claimed that these companies were exploiting citizens and not giving them a fair shot at living out their dreams.
However, some of the same companies she referenced are those doing the heavy lifting in allowing citizens to start their own businesses. Uber, AirBnb, Lyft and other companies in the sharing economy all assist Americans in being able to make money on their own terms and schedule.
[sharequote align="center"]Hillary Clinton's got a fever, and the only prescription is more government.[/sharequote]
Clinton even said herself, "the gig economy offers exciting opportunities" before going on to say, "but raises hard questions about workplace protections and what a good job will look like in the future."
Those who work for these companies choose to do so because of the freedom it provides, and they are in no way being "exploited" as Mrs. Clinton claimed by calling it "wage theft." These companies are not the problem, and more government rules and regulations certainly are not the answer. At this point, Clinton is trying to appeal to whoever she can to solidify her chances in the primaries.
Case in point: In the same speech, Clinton went on to pander to the Elizabeth Warren and Bernie Sanders crowd, calling for harsher punishments for Wall Street companies and saying that banks cannot be "too big to fail." However, she was quick to forget that these companies are some of her biggest campaign contributors! When on Wall Street, Clinton makes a point to buddy up to her friends at the firms, but once she needs to appeal to the rest of the country, she quickly changes her story.
We do not need a candidate that acts like a backstabbing friend, saying one thing to your face and another to your back. What's more, we surely do not need a candidate that would be better off in a comedy skit about asking for the same thing over and over. Just like Christopher Walken looked ridiculous asking for more cowbell, Clinton is making herself look even worse asking for more government.
Chris Markowski has carried the titles of author, investment banker, equity analyst, muckraker, all around trouble-maker, and most importantly consumer advocate. He is the personality behind Watchdog on Wall Street and founder of MarkowskiInvestments.
Feature Image: Alex Wong/Getty Images
–
TheBlaze contributor channel supports an open discourse on a range of views. The opinions expressed in this channel are solely those of each individual author.