© 2023 Blaze Media LLC. All rights reserved.
How do we reach the younger generation in order to teach them about Jesus and Israel? One author believes he has found the answer.
It seems there is a lot of discussion these days about millennials and the best way to reach them. In particular, how do we approach them about God and Israel?
Recently, I interviewed Michael Onifer, the director of The Bethlehem Project, a leadership development and job creation program for Palestinian Christians, on my radio show Stand For Truth Radio.
During one segment of my interview, I focused on the current Evangelical support for Israel among millennials and why he believes their support is dropping.
"It doesn't look anything like the previous generation and it can be very discouraging," Onifer said. "There is a rise in anti-Semitism on college campuses."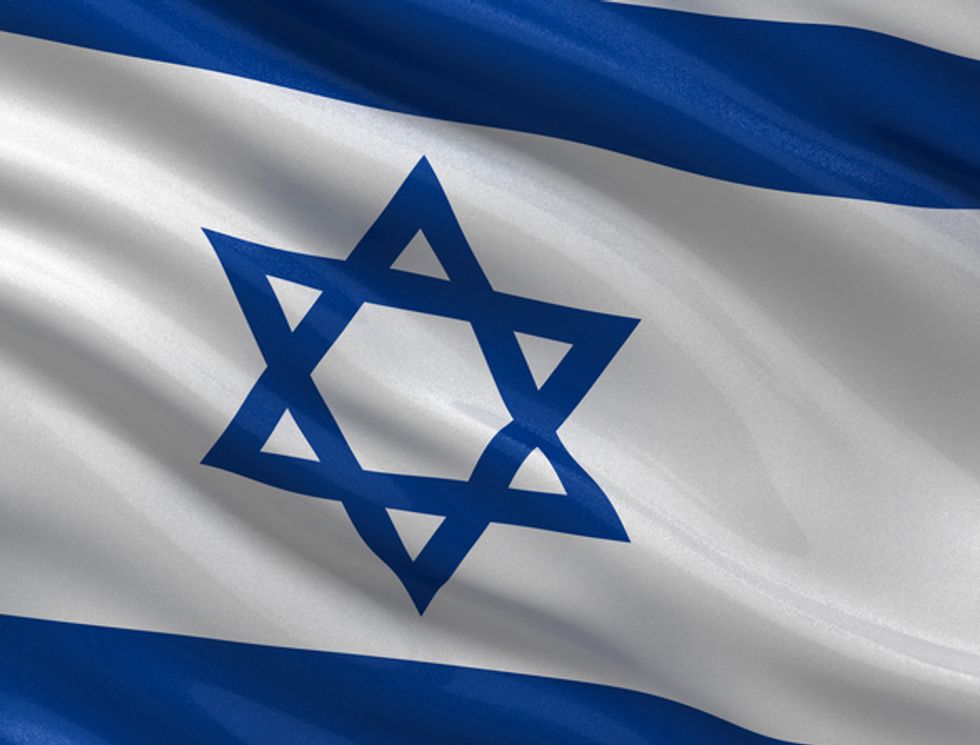 Photo credit: Shutterstock
However, what has Onifer optimistic is that "The Israel message is actually one that young people can connect to...Them connecting to the message regarding Israel and what Israel represents in a biblical context really isn't the problem. It's just getting the message to them in a way that they can relate to."
Onifer believes his new book, "God, Israel and You" has found the perfect approach which will relate to millennials.
"The book presents Israel in the larger context of the knowledge of God because so many young people don't want to associate with an issue that has such clear political definitions to it... that's so polarized," Onifer said.
Onifer gave the example of a conversation he once had with a millennial that illustrates why the younger generation requires a different method in order to be reached. The millennial told Onifer he wasn't interested in hearing about "why Israel is a victim" but rather he was interested in knowing "what God thinks about Israel." He told Onifer that only then could he "get on board."
The approach Onifer takes with millennials makes it about Jesus and not about political views related to Israel. He believes initially the "on-ramp has to be the knowledge of God with an understanding of Jesus before you can move onto other issues," like the issues central to the Arab-Israeli conflict, for instance.
Onifer also says he is encouraged by millennials' willingness to get involved.
"Today the millennial generation is wanting to change their world and they're sincere," according to Onifer but he cautions there is a need for them to understand what is actually going on before they involve themselves in situations.
Onifer describes teens that he has met from around the world who really want to make a difference, oftentimes leaving everything behind and showing up at a Palestinian's door to protest alongside of the Palestinian "without even understanding the situation they are inserting themselves in." Nonetheless, Onifer says what is "awesome" is that the teens wanted to do something to help and they "did it."
Finally, Onifer believes that "understanding Israel is critical to the Christian experience. If you don't understand Israel, you don't understand the Bible and if you don't understand the Bible then what God are you looking for?"
As Onifer puts it, "Israel is not about Israel and God is not acting on behalf of Israel; God is for Himself! Thinking critically about Israel and the Jewish people is a powerful way to access the knowledge of God and understand how God relates to us through a covenant relationship. God, Israel and You provides the reader with an understanding of Israel and the Jewish people that is vital to understanding Jesus, recognizing the continuity of redemptive history and finding their place in it."
According to WND's press release, "Believers are called to be ready with an answer for the faith that is within us. God, Israel and You is about answers; it's about the knowledge of God, finding hope in this chaotic world, and recognizing the story where we find a faithful God who is intimately involved with the affairs of mankind. Rather than coming at the issues with an us-versus-them mentality, God, Israel and You reveals a God who is involved, who gets His hands dirty, and embraces the paradoxes of the Bible."
While this book discusses helping millennials to gain a better understanding of God, Israel and their role in God's plan, this book is great for everyone of any age who is wanting answers.
To hear Michael Onifer's complete interview on Stand For Truth Radio:
–
TheBlaze contributor channel supports an open discourse on a range of views. The opinions expressed in this channel are solely those of each individual author.

Want to leave a tip?
We answer to you. Help keep our content free of advertisers and big tech censorship by leaving a tip today.
more stories
Sign up for the Blaze newsletter
By signing up, you agree to our
Privacy Policy
and
Terms of Use
, and agree to receive content that may sometimes include advertisements. You may opt out at any time.