By Diana Erbio
It was 1992 and a presidential election year. America was in the third term of a Republican presidency.
Ronald Reagan had served two terms and George H.W. Bush was coming to the close of his first term. As commander in chief, he had just ousted Saddam Hussein from Kuwait. Bush thought he was well positioned to be reelected president.
Turns out he was wrong. The American people decided to replace the sitting president, who had flown fighter planes in World War II, been Ambassador to the United Nations, and served as director of Central Intelligence and vice president, with a 46-year-old governor from Arkansas.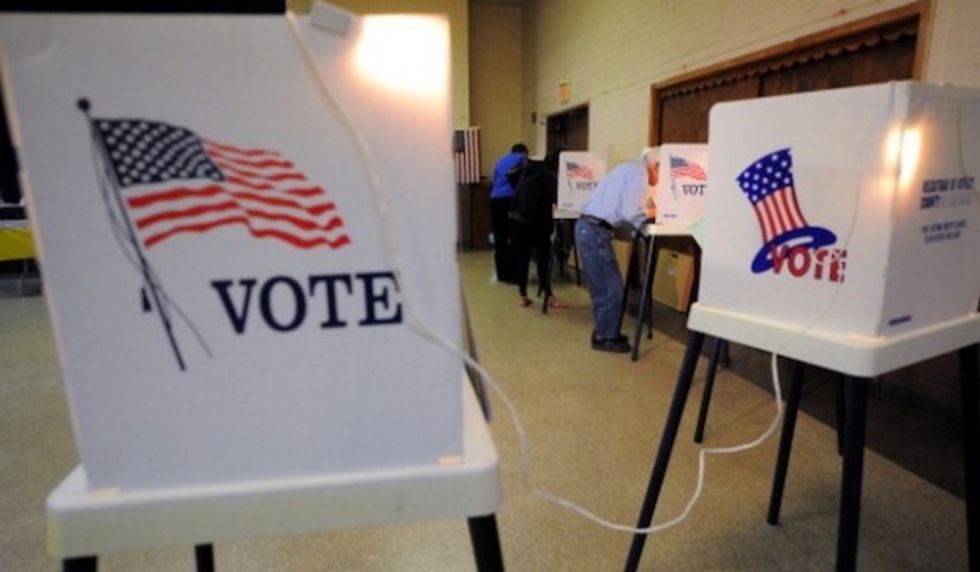 JOE KLAMAR/AFP/Getty Images
Many say a third candidate in the race had been the spoiler. Others claim it was the "economy, stupid." I believe the reason Bush was not reelected was the narrative that had been spun. I am old enough to recall that the media had repeatedly run headlines that referred to Bush as a wimp. Imagine that? A man who had served his country in World War II, flew 58 combat missions and was awarded the Distinguished Flying Cross, was defined by some in the media as a wimp.
The media also ran stories portraying Bush as out of touch with the American public. During a grocery store visit, they depicted Bush as someone who was surprised to see a barcode reader. That was false.
Sure, Bush had broken his promise of "no new taxes" and ran a less than enthusiastic campaign. Yes, he did look at his watch during a presidential debate, and many were running around saying the reason he lost was because "It's the economy, stupid."
I believe it was actually "the narrative, stupid."
Too often a narrative is being carefully woven by the press and other operatives. Movies, advertisements, news and books are the threads that are spun to create the fabric of our nation. It is a delicate cloth — seemingly flimsy. But this veil is often just the right consistency to cover faults of the chosen, while enhancing qualities of those same chosen. It can also hide positive attributes of those that are not among the chosen. Our perception of issues and candidates are being stealthily manipulated, constantly. This narrative overlay can mask and at the same time magnify.
To protect ourselves from singularized propaganda, we must at least be aware of the overarching narrative surrounding us. Pay attention to the themes of entertainment. What was the message of the play you just attended? What news stories are repeatedly highlighted, while others are ignored or positioned in the back pages? What are the school curriculums and what are the master test questions that these curriculums are being designed to accommodate.
The national narrative is always under construction. Do you agree with the themes of the current narrative? Themes I consistently see in the narrative these days are: solar and wind are better than fossil fuels; treatment of criminals is more important than treatment of their victims; capitalism is demonized, while socialism is angelic; the individual must be subservient to the collective for the "greater good." These are themes I disagree with. I think it is time we halt construction on this national narrative.
The current "national" narrative is nudging us to places we may not wish to end up. Let's start reading, watching and promoting books, movies, articles and more that have themes we actually agree with. If we cannot find any, let's start creating our own material that can contribute to a narrative we do agree with. Pay attention to how history is recorded and who is recording that history. What is the narrative of this history being presented to the next generations? Because history has shown us, "It's the narrative, stupid."
Diana Erbio is a freelance writer who lives on Long Island. She is a regular contributor to Association for Mature American Citizens. Diana recently published a book, "Coming to America: A Girl Struggles to Find her Way in a New World."
–
TheBlaze contributor channel supports an open discourse on a range of views. The opinions expressed in this channel are solely those of each individual author.