© 2023 Blaze Media LLC. All rights reserved.
Juvenile Life Sentences Without Parole on the Ropes: Supreme Court Ready to Knock It Out
At the end of January, the Supreme Court decided the case of Montgomery v. Louisiana putting new burdens on state sentencing courts and paving the way for a ban on juvenile life without parole sentences.
In 1963,
Henry Montgomery
murdered a deputy sheriff in East Baton Rouge, Louisiana.
At the time of his crime, Montgomery was 17 years old, considered a juvenile in Louisiana and by federal law. He was sentenced to life without parole. Montgomery is now 69 years old and has spent nearly his entire life in prison.
This session, the Supreme Court convened again on the issue of juvenile life without parole sentences.
On Jan. 26, 2016, the Court handed down what many consider to be a landmark decision in Montgomery v. Louisiana. Although the Court has not completely closed the door, the justices have taken the next step towards an outright ban on juvenile life without parole sentences. The case allows for state courts to reopen sentencing hearings for juveniles previously sentenced to mandatory life in prison without parole to determine whether in fact they should be granted parole.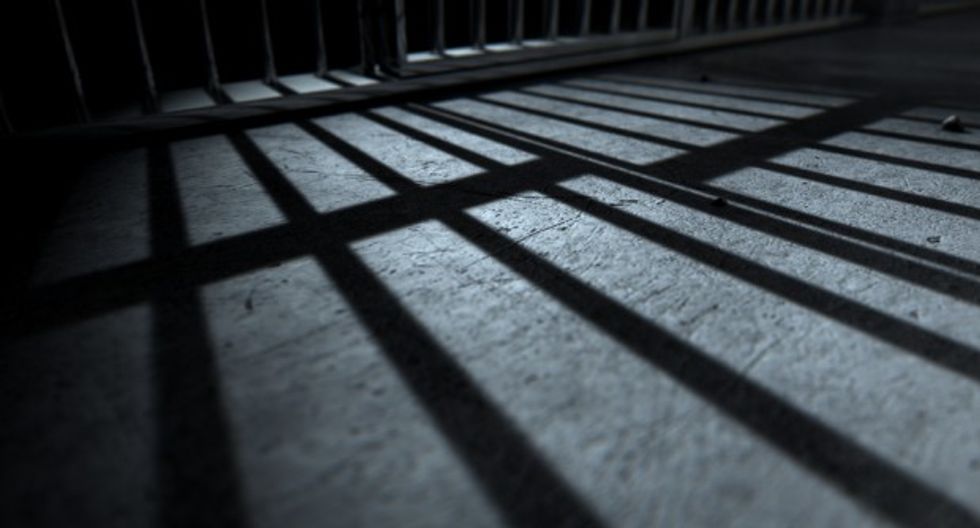 Photo credit: Shutterstock
Over the past 30 years, the Supreme Court has dramatically changed its stance on juvenile sentencing.
In 1989, the Court held that the death penalty for minors was not "cruel and unusual punishment" under the Eighth Amendment. Later in 2005, the Court reversed this viewpoint completely by holding that the Eighth Amendment prohibited sentencing a juvenile to death.
The Supreme Court's viewpoint on juvenile life sentences seems to be changing at an even faster pace lately.
The Court expanded its protections for juveniles further in 2010 when it found that life sentences for non-homicide juvenile offenders were unconstitutional. Merely two years later, the Miller Court held that mandatory life without parole for juvenile homicide offenders violated the Eighth Amendment's prohibition on cruel and unusual punishment. Approaching its decision in Montgomery v. Louisiana, the justices left open the possibility for life sentences where the sentencing court considered a convicted defendant's age.
This case's outcome has three important results.
First, the language in the case signals an even more liberal interpretation of the Eighth Amendment that juvenile's culpability for crimes is far lessened and perhaps precludes them from a life sentence without parole. Second, requiring state sentencing courts to reexamine mandatory life sentences for juveniles necessitates creating a process for resentencing juvenile offenders. Finally, this case points to future complications with juvenile life sentences.
The language of the opinion in Montgomery suggests that juvenile life without parole sentences may soon be extinct.
Many in the legal and social policy community view the abolition of juvenile life sentences as the final frontier in criminal rehabilitation and juvenile justice. From the outcome of this case, there is little doubt that the Court is a case away from that outcome.
The Court counsels that life sentences should only be considered in the most extreme of circumstances. In fact, the Court went further, suggesting that "youth" might "pose too great a risk of disproportionate punishment." The Court has looked at adolescence through the lens that adolescent development "diminishes the likelihood that a juvenile offender forever will be a danger to society."
Justice Anthony Kennedy points out that juvenile life without parole sentences do not satisfy a rehabilitative role as these convicted criminals never re-enter society. However, the Court recognizes that while "disproportionate," these aggressive sentences might be appropriate in the "rarest of children, those whose crimes reflect 'irreparable corruption.'"
In essence, the Court instructs lower sentencing courts that life sentences for juveniles are only appropriate for the most evil defendants, a likelihood which they consider "uncommon." The next logical step would seem to be if a juvenile is less developed and therefore less culpable, are juvenile defendants even able to possess an evil character? The Supreme Court's language seems to point that it is close to eliminating juvenile life sentences altogether.
While these sentences are relatively uncommon, this outcome in Montgomery puts significant financial and administrative burden on state courts to reevaluate cases. In addition, this ruling poses issues of finality for families since state courts will now be required to reopen sentencing defendants who were already sentenced to mandatory life.
At first glance, this may not be a large burden because the amount of juveniles sentenced to life without parole does not exceed 2,500 nationwide. However, resentencing individuals poses a significant risk of upsetting communities and families. Allowing Montgomery to apply retroactively may in fact make resentencing an even larger burden on courts than even an outright bar of juvenile life without parole sentences. Several states have already expressed significant administrative hurdles attempting to comply with this court order. Also, unquantifiable is the frustration and anguish for victims who have to reopen an emotional door that they may have considered closed before.
In addition to the administrative and finality burdens, this result poses significant problems for future juvenile sentencing.
For example, the Supreme Court has not made a strong stance on what constitutes a proportional sentences. In some federal court circuits, courts are currently considering whether an 84-year sentence or a 254-year sentence for a juvenile is effectively a mandatory life sentence.
There is little doubt that states may use this as an end around to effectively give a life sentence to a guilty plaintiff. To prevent states from responding this way and to satisfy its already strong lean towards an outright ban on juvenile life sentences, the Supreme Court will have to address these concerns in another case.
Henry Montgomery, now 69 years old, will face a parole board soon and have the opportunity to plead his case that he has been rehabilitated and can reenter society. For Montgomery and others, this ruling gives new life where there was none before. The future ban of juvenile life sentences seems to be on the horizon for the Supreme Court.
We can only hope that in this boldness they give due consideration to victims and their families as well as weigh the responsibility of the juvenile who perpetrated a heinous crime. In our court system, we must never give up the task of finding fairness and condemning iniquity.
Tyler Grant is a law student at University of Virginia School of Law. He is a graduate of Washington and Lee University. Contact him at tgg9fc@virginia.edu.
–
TheBlaze contributor channel supports an open discourse on a range of views. The opinions expressed in this channel are solely those of each individual author.

Want to leave a tip?
We answer to you. Help keep our content free of advertisers and big tech censorship by leaving a tip today.
more stories
Sign up for the Blaze newsletter
By signing up, you agree to our
Privacy Policy
and
Terms of Use
, and agree to receive content that may sometimes include advertisements. You may opt out at any time.