I'm assured that, on occasion, learning still happens on college campuses. I have not detected any evidence of this, but I accept it as a matter of faith. People I trust have assured me that universities are not just bastions of cultish indoctrination -- there's a lot of sex and beer pong, too. But sometimes, I'm informed, a rebellious student might endeavor to adsorb an actual fact or piece of knowledge. Again, I cannot independently confirm this shocking claim.
[mattwalsh-social-instory]
These rogue learners aside, it's obvious that college is often a place where students go to erase from their minds any trace of truth or common sense. Supplanted in its place is a dreamscape of "white privilege" and "systematic racism" and "non-binary gender" and "patriarchy" and "transgenderism" and leprechauns and climate change and other fictional phenomena. Central to this fantasy world is always me. Not me, specifically, but the Great Me, the Mighty Me, the Universal Me.
The primary lesson kids learn in college and in our culture is that they, personally, individually, are primary. Their thoughts, ideas, and (especially) feelings are the most important things in existence, and all of existence ought to bend to their whim. If they feel sad, the world must make them happy. If they say something, the world must listen. If they believe something to be true, the world must play along.
We could spend all day talking about the lies kids are taught in college and in society at large, but this, the primacy of their own emotions and beliefs, is the most damaging. I thought, then, it might be a good idea to run down a list of three basic, uncomfortable, common sense truths, for the benefit of these college students (and everyone else). One day I hope to put these in a speech and deliver them at a college graduation ceremony, but I haven't been invited to do that, so for now I'll just leave them here:
1. Nobody Cares About Your Feelings
Now, there are some exceptions to this rule. Hopefully your mom cares about your feelings. Maybe your grandmother too, and your therapist as long as you're paying him. But, despite what you've been told, the general population of Earth is not overly concerned with your emotional state.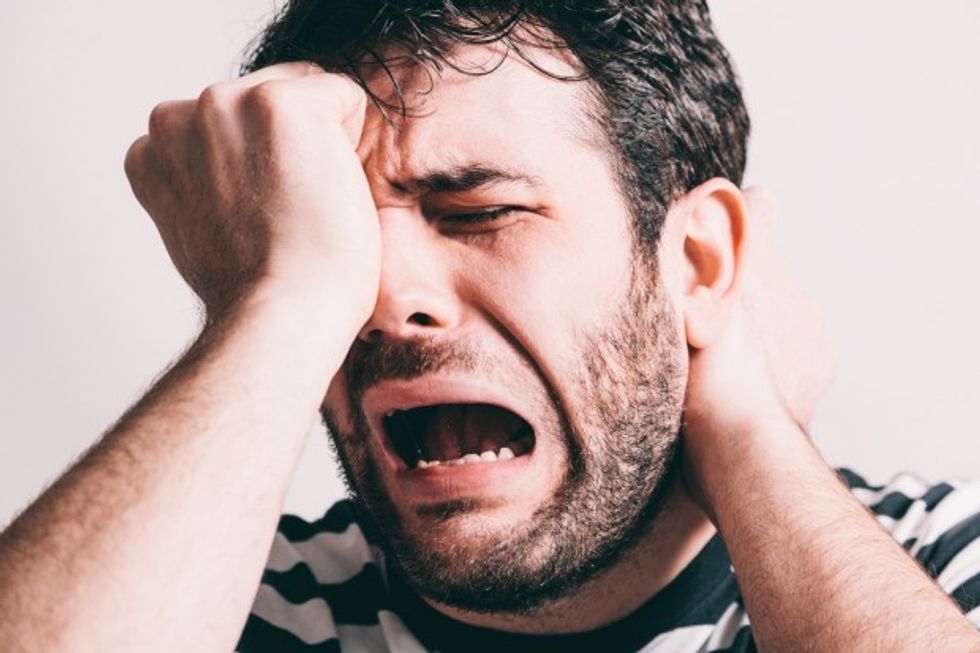 Shutterstock
That's not to say everyone is cruel and heartless -- although many people are, and sometimes they end up as your landlord or your boss -- but nobody considers protecting your feelings to be a terribly important project. Nobody wakes up in the morning determined to make sure you feel happy and satisfied. Everyone has a list of priorities in their life, and your feelings are not at the top of anyone's list. They're not even at the top of your mother's list, and if she's a really good mother she already made that clear to you when you were a child.
Personally, I don't want you to feel bad and sad and depressed and forlorn, but it is not my job or my priority to prevent you from feeling that way. And if reality, facts, and truth give you a tummy ache, then I will purposefully hurt your feelings, not for the sake of hurting them, but for the sake of forcing the bitter, scary, beautiful, glorious pill of truth down your throat. It will be for your own good. If I could chop the truth up and feed it to you in your applesauce like I do with my kids when they're sick, I would. But you can't take a dose of truth that way. When you mix applesauce with truth, you end up with a diluted truth, and a diluted truth is no truth at all.
This is an important point because we live in a society where everyone seems to think their feelings should be the prerogative of everyone they meet. This is especially true on college campuses, where students often insist they be let off the hook from assignments and responsibilities because their academic duties make them feel anxious. College students are not afraid to announce their hurt feelings to the world, as if that fact is somehow relevant to any of us. Of course, your delusion in this regard is understandable, considering how universities have turned hurt feelings into a criminal matter.
That sort of coddling and pampering leads to stories like this, where a millennial employee at Yelp posted an open letter to her CEO demanding a raise. She complained about her difficult life as an entry level worker, and said she can't improve her position because she feels too stressed. This, she was quite sure, should be the concern of her employer. Well, her employer disagreed and fired her instead.
That's kind of hilarious to most of us, but terrifying to people who've gotten used to getting their way when they cry loudly enough. Children learn this strategy from the moment of birth and many find it successful all the way into their 20s. Eventually, though, the gravy train must come to a halt.
These days, we think our feelings entitle us to an infinite smorgasbord of perks and privileges. We think our feelings ought to be the primary driving force of not only our own lives, but the lives of everyone around us. And we think wrong. Indeed, nobody cares about your feelings nearly as much as you do, and you shouldn't really care about them all that much either. Feelings follow action, so go out and do things, and keep doing them, and over time you'll discover that your feelings don't have a stranglehold on your life. Once you figure that out, you'll stop expecting them to have a stranglehold on everyone else.
2. Nobody Has To Take Your Opinions Seriously
Again with the aforementioned exceptions of your mom, your grandmother, and maybe your friends. But probably not all of your friends because most of your friends aren't actually friends, especially if your friendship has been thus far predicated on a common enthusiasm for not being sober. You may have two or three friends who truly, intimately care about you and your thoughts. Hardly anybody has more real friends than that, and most have fewer or none at all.
As for the rest of us, we don't care what you think until you give us a reason to care, and even then we don't care that much. It's fine if you have opinions, but you can't expect everyone to stop what they're doing and take your opinion into account just because you voiced it.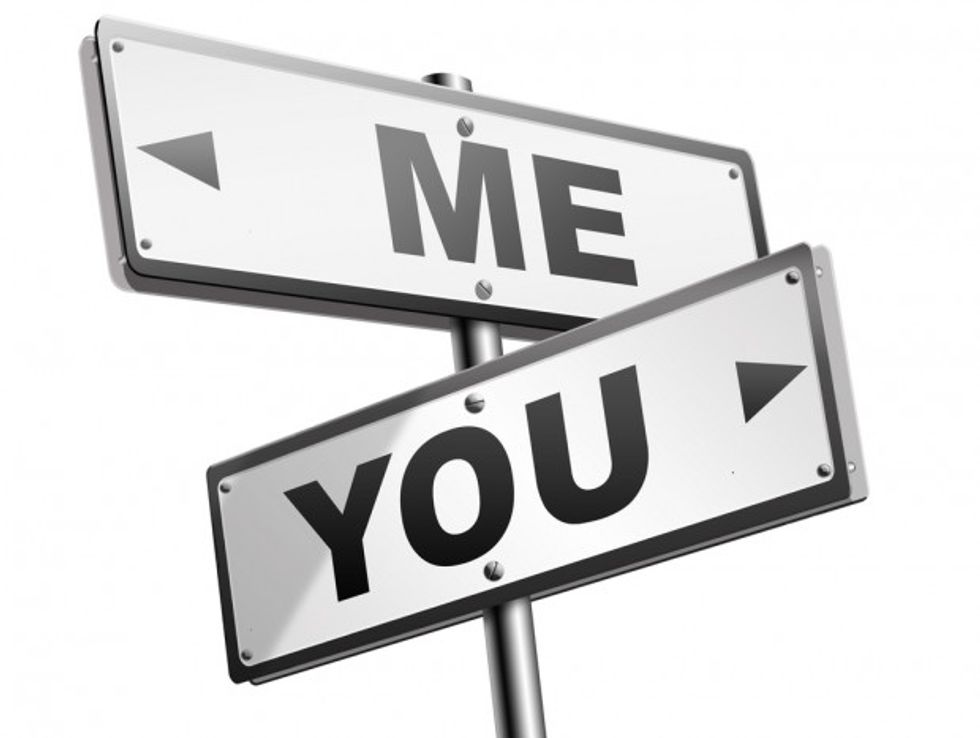 Shutterstock
This is a really important point because we're living in a culture where everyone walks around constantly declaring "I have a right to an opinion." And you do have a right to an opinion, but the problem with that statement is that it doesn't mean anything. You could be a peasant living in a North Korean slum and you'd still have the right to an opinion, in the sense that nobody could stop you from formulating one (although they might execute you with an anti-aircraft missile if you say it out loud).
You see, when most people say they have a "right to an opinion" what they really mean, in context, is they have a right to have their opinions listened to and respected. But you have no such right, and the unfortunate reality is that, out of the 60 or 70 trillion opinions voiced in America every day, about 99 percent of them are not remotely worthy of attention, much less respect.
If you want your thoughts to be regarded just because they're your thoughts, talk to your mom, or get married and talk to your spouse. If you want your thoughts to be regarded by total strangers in the general population, you have to develop a reputation as a thoughtful, intelligent person who possesses insight and wisdom. Nobody considers you insightful and wise just because you graduated college. In fact, they probably assume the opposite.
Nowadays, when you tell someone you went to college, they preemptively roll their eyes because they assume you're about to say something idiotic that will probably include the term "cisgender" or "heteronormative" or "cultural appropriation" or whatever. There used to be a certain prestige attached to college. Now people look at you like you just escaped a doomsday commune, which isn't very far from the truth.
You're going to have to prove that your thoughts are relevant and valuable. Nobody will give you the benefit of the doubt on that front, I'm afraid.
3. It's Your Fault If You're Offended
Think of the phrase: "I take offense." Take. That's a verb. An action. You have taken offense. You weren't given it or subjected to it or forced into it, you took it. You sifted through whatever was said, whatever idea or concept you were exposed to, and took offense from it. You didn't have to. You chose it.
You could have reached into the comment and taken something else: insight, humor, cookies. Well, probably not cookies, but if you dig deeper you might find something other than a reason to be so indignant and insufferable all the time.
Somewhere along the line we started operating under the assumption that it's the job of the speaker to control the way in which the hearer receives his words. We decided that if the hearer receives them negatively - even if they were not meant negatively, even if it's merely the hearer's opinion that the message is negative or insulting -- it's the fault of the speaker. The speaker must now apologize for how you interpreted or processed what he said.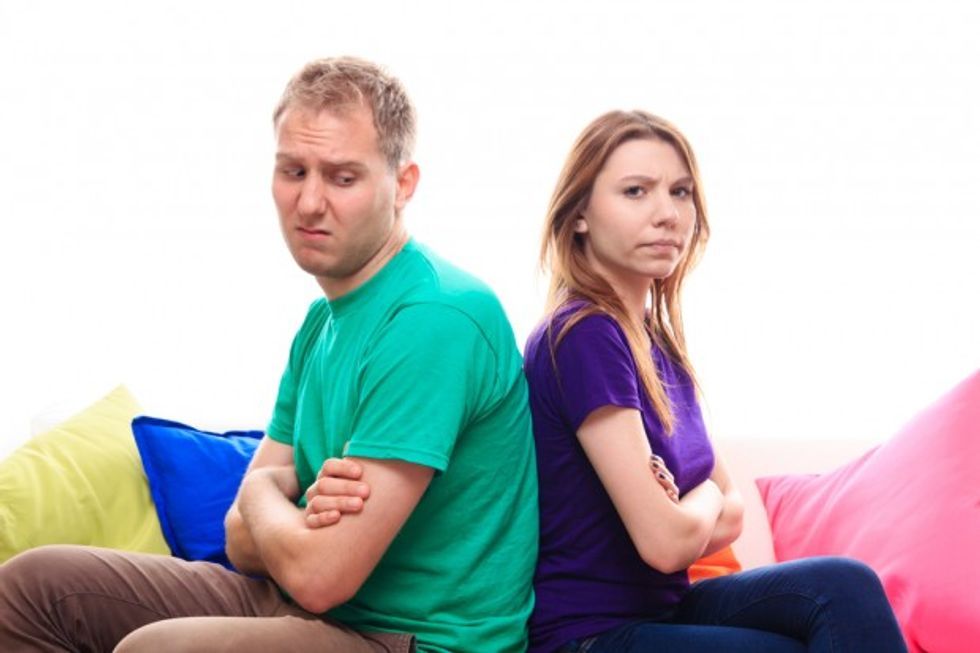 Shutterstock
Think, for example, of the controversy surrounding the Redskins. Everyone knows that nobody currently associated with the Redskins organization actually intends the name to be some kind of racist jab at Indians. It's just a name. It's a word that, in modern times, means only "the name of the professional football team in Washington, D.C." Nobody uses it in any other context. The intent behind the word is entirely harmless and innocent. But a few people have declared that they find it offensive, and that's supposed to carry weight with the rest of us. The answer for these offended folks -- and for anyone else who takes offense at things that aren't supposed to be offensive -- is simply to stop being offended.
It's like I have a pet peeve about people eating cream cheese bagels around me. It's the weirdest thing. I just get annoyed about how people eat bagels. I can't quite explain it. Maybe I suffered some kind of bagel related trauma as a child, I don't know. The point is, it's not your problem that I get annoyed when you eat a bagel in my presence.  It's a perfectly innocent thing to do. I don't get to make rules about the food you consume in my vicinity just because I'm a disturbed and insane person. So you go on eating your bagels, and I'll just have to deal with it. In similar fashion, people will go on using words you might not like, and you'll just have to deal with it. Your linguistic aversions are not their problem.
Now, obviously there are times when a person intends to offend, but still in those cases it is your decision if you allow the person's words to cause you grief. People say awful things to me all the time but I choose not to be offended, usually. Here and there I do choose to be offended, especially when some sniveling, anonymous troll responds to my opinions by attacking my children or my wife (which happens approximately 87 times a day, because people are awful, which is another lesson you should learn in a hurry), but I can't really do anything with the offense I've taken.
I just stew in it for a while and then I'm forced to move on with my day. Taking offense accomplished nothing. I'm left just standing there holding it with nowhere to put it. I can try to take my offense to a pawn shop and trade it for a pair of rollerblades, or deposit it in the bank so it can accrue interest over time, but I'll find that my offense is even more worthless to other people that it is to me. My only choice is to drop it and continue living my life.
I think dropping it and living your life is generally a profitable skill, and not one they teach in college. Then again, they don't really teach any skills, so that's not surprising.
There are other hard truths, but we don't have the space to explain them here. A honorable mentions list would include:
4. Nobody will take you seriously if you try to lecture them about their "privilege."
5. Nobody will take you seriously if you call yourself a feminist.
6. Nobody will take you seriously if you ever unironically use the phrase "safe space."
7. Nobody will take you seriously if you ever admit in public that you took a class on "gender theory."
And I could go on, but I don't want to overwhelm you. Let's start with the first three and work from there.
Yes, these are hard truths, but the truth is rarely easy. And that's probably the hardest and most important truth of all.
To request Matt for a speaking engagement, email Contact@TheMattWalshBlog.com. For all other comments and death wishes, email MattWalsh@TheMattWalshBlog.com
–
TheBlaze contributor channel supports an open discourse on a range of views. The opinions expressed in this channel are solely those of each individual author.