It seems Hillary Clinton's emails aren't the only ones of interest to the feds these days.
The FBI - one of several federal agencies that have been known to abuse surveillance authority under the President Obama's administration - has long pushed to overturn the limitations placed on them by the George W. Bush administration and resume collection of Americans' email and browsing histories.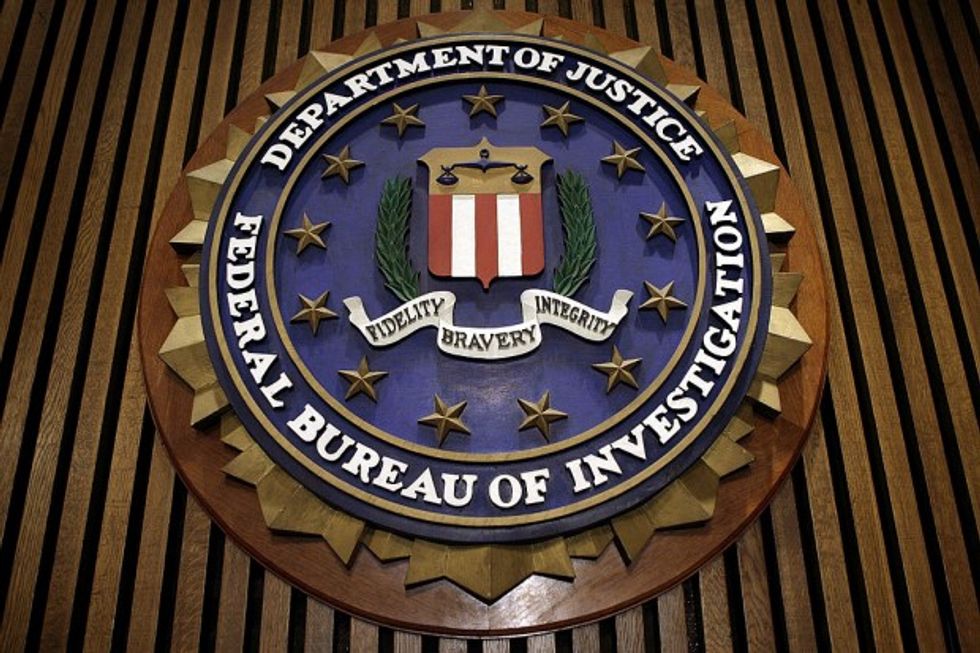 The seal of the F.B.I. hangs in the Flag Room at the bureau's headquaters March 9, 2007 in Washington, DC. (Chip Somodevilla/Getty Images)
Current law does not allow the FBI to collect some of the most widely-used forms of digital information without a warrant, and recent pushback on federal surveillance powers in the form of the USA Freedom Act has limited the array of tactics federal agencies may use in collecting data.
Though the administration recently sought to circumvent some of these privacy protections by allowing greater data sharing between foreign and domestic surveillance departments, it is now Senate Republicans - not the administration - who are preparing to hand the FBI the keys to unlimited domestic spying.
Per usual, the rationale used is the nebulous threat of terrorism - an eternal foe that requires no quantification beyond an eerily-muttered, "they're out there" and the occasional 9/11 quip.
The 2017 Intelligence Authorization Act passed out of a Republican-chaired committee in all of its Fourth-Amendment-neutering glory, on a 14-1 final vote.
It seems that if our ideologically-fractured legislature can agree on one thing, it's that the Bill of Rights no longer applies to security issues.
Supporters included members of nearly every ideological niche, from socialist-lite Democrat Sen. Dianne Feinstein, to liberal Republican Sen. Susan Collins, to security-state hyperhawk Sen. Tom "make domestic spying great again" Cotton.
The lone dissenting vote came from Sen. Ron Wyden, famous for standing with Sen. Rand Paul during the latter's Patriot Act filibuster.
This fight - much like that one - will come down to a few fundamental questions.
Do Americans still have a right to be safe from unreasonable search and seizure by the government?
Are the warrant requirements of the Fourth Amendment still reasonable in the age of terrorism?
Are congressional Republicans interested in defending the entire Bill of Rights, or will they continue to sacrifice liberty for security?
These questions should be thrown into even starker relief against the backdrop of our immediate presidential future.
America is about to retire a president known for weaponizing federal agencies against his political opponents, and replace him with one of two major candidates who have already shown themselves equally eager to wield that same power against their own opposition.
Do you really want the woman who promised to sic the justice department on her husband's accusers, sending the FBI after your browser history?
Are you comfortable having the guy who tweets threats to political opponents and pledges to prosecute members of the press for bad publicity, knowing what's in your emails?
It's bad enough that our current lawless demagogue is about to be replaced by either a criminal or a fascist.
We don't need congressional Republicans to help them tighten the chains.
–
TheBlaze contributor channel supports an open discourse on a range of views. The opinions expressed in this channel are solely those of each individual author.