Diane Robertson
Do you think it is appropriate for the federal government to conduct academic research on the psychological make-up of children through use of the public schools? The Senate does. They passed a bill -- S. 227 or SERTA  - the Strengthening Education Through Research Act - that will do just that.
In case you're not aware, the federal government has already been collecting academic data on public school students through the Education Sciences Reform Act.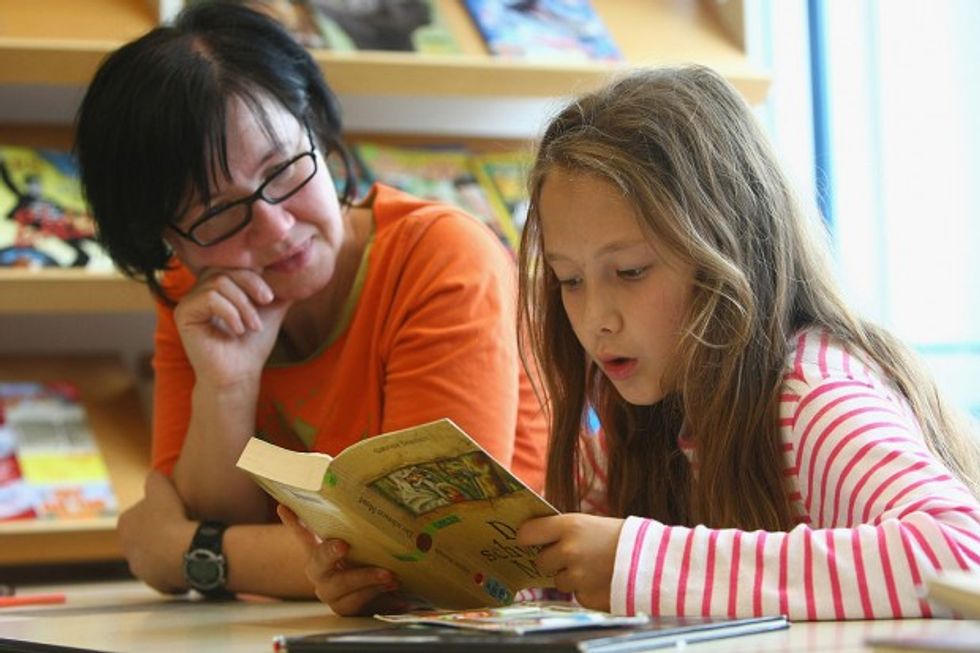 (Photo by Sean Gallup/Getty Images)
So what will SERTA do?
Section 132 of SETRA will expand already authorized research to include "research on social and emotional learning." Basically, SERTA allows the government to use school children as research subjects.
Outside bureaucracies and businesses already collect and analyze academic data on school children, but SERTA will bring in more bureaucracies to research the mental and emotional make-up of children. Section 156 will "establish... cooperative education statistics systems." These will be companies that "produce and maintain" data on the emotional make-up of all public school children in America, without parental consent.
Section 174 of SERTA will "ensure," that "each... regional educational laboratory establishes strong partnerships among practitioners, policymakers, researchers, and others." And, yes, you read that right - SERTA refers to the businesses collecting and researching this information on public school children as educational laboratories.
SERTA will make information available to the public within a year after the program begins and every three years following, per section 208. This means that the psychological and emotional data they collected on school children without the permission of parents will be made widely available, analyzed and used.
Parents might wonder why the government is interested in collecting this data on their children without their permission. Would any parent really want the government to collect and maintain such personal information of their children? Parents may ask how their children feel about it. I can't imagine high school students being willing subjects, but just like the parents, they have no say in the matter either.
It's almost as if public schools are becoming rat mazes in laboratories. SERTA passed the Senate and is awaiting a vote in the House. One has a hard time believing that any of the senate members approving such legislation are actually parents. What parent would approve the psychological profiling of innocent children by the government?
Diane Robertson is a mother of many and pro-family advocate. Contact her at diane.etc@gmail.com

–
TheBlaze contributor channel supports an open discourse on a range of views. The opinions expressed in this channel are solely those of each individual author.