She didn't know what she was talking about … or so I thought.
This is what I told myself during my high school years every time my mother made the repetitive, and always shrugged-off statement: "Remember son, you never get by with anything."
After all, there were plenty of things I was getting by with – late-night parties, coming home under the influence, and sneaking out of the house, to name just a few.
As I got older she tweaked her prophetic mantra of warning to, "Remember son, what is done in secret will someday be shouted from rooftops." I figured she was trying to mix up the wording a little bit in order to ward off the contempt of familiarity. Regardless, her admonitions weren't working because I was living proof a person could get at keeping secrets … or so I thought.
As of last week, it seems that at least 39 million Ashley Madison subscribers had the same misconceptions about escaping exposure as I did about my teenage indiscretions. The affair club offers clandestine rendezvous for married people to engage in sex with someone other than their spouse. Their slogan is "Life is short. Have an affair."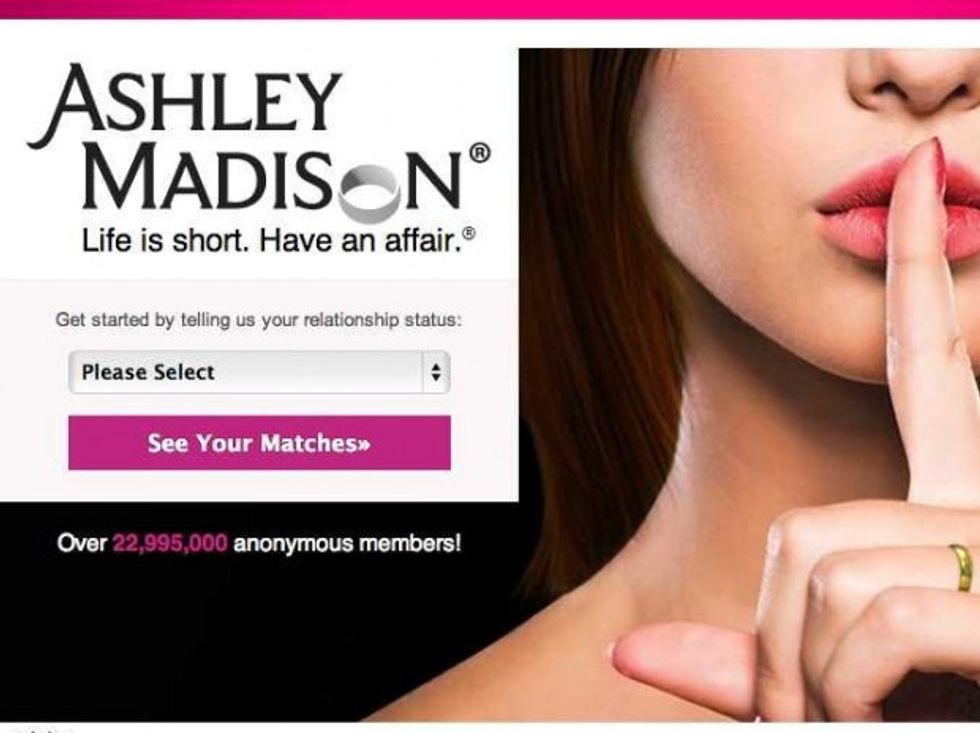 Image source: AshleyMadison.com
Ironically, their guarantee is total secrecy and discreet encounters, something easy to promise but impossible to keep. Reminds me of another seductive slogan coined by a city in Nevada. Let me alert you; what happens in Vegas doesn't really stay in Vegas.
The fallout has been shouted from the rooftop of every major media outlet. Marriages have been crushed, trust has been broken, and people from every walk of life have been exposed. Worst of all, several suicides are being linked to the hack. Most recent, three men, two from Canada and one from Texas, are suspected to have taken their life due to the Ashley Madison inferno.
As a public speaker and regular contributor about suicidal issues I find it tragic but not surprising. People who wrongfully believe they cannot recover from personal catastrophe sometimes choose suicide. Self-violence doesn't prevent things from getting worse it prevents them from getting better. Especially for those left behind in its wake.
Like anybody else I have my own share of bones I wouldn't want to be dug up and put on display. Even though I haven't had a membership in a salacious sex club I have made plenty of other mistakes I am ashamed to own. Just because I am a preacher doesn't make me, or anyone else, immune to surrendering to tantalizing temptations.
Why? Because there is pleasure in doing wrong; even the Bible states this but it also includes the other half of the equation by stating that "it is only for a season." People tend to forget there is always backdraft when wrongs are done. Until actions are discovered by the betrayed, the transgressors are forced to wrestle with the gnawing of their conscience and the continual need to lie and cover up. When they are discovered they have the aftermath of trying to rebuild trust and repairing devastation. Either way in this life or the next I believe there is a day of accountability and exposure.
I won't lambast those who have fallen. Any of us can be the next to stumble. Once you believe you are above making the mistakes of others you become a primed candidate to repeat the failures of those you condemn. I have known some of the greatest leaders of the day; leaders who I knew had great character and integrity. I thought it impossible for them to veer of the tracks, but I have watched some of them wade through some very slimy pits. I see their pain and regret and pray I am not next. I do so because I know I could be.
As an unapologetic follower of Christ I believe there can redemption and recovery from any transgression. Consequences, yes, but where pain abounds so does grace. Denial, cover up, blame or suicide doesn't remove responsibility or solve problems but confession, transformation and forgiveness do.
When I turned 21, I started on a journey to try and find my purpose and decided to start reading the Bible. I was surfing its pages and stumbled on a verse in Matthew that quoted Jesus as saying, "There is nothing covered that will not be revealed, or hid that will not be known."
In the years since, I have seen this verse and my Mom's words hold true in regards to the good and the bad I have done. Long term, I have never gotten by with anything.
It's true that not every wrong I have committed in this life has been exposed but I have paid for it in one way or the other; or I will eventually. Mom's words were crazy, archaic, old school and unenlightened … or so I thought.
–
TheBlaze contributor channel supports an open discourse on a range of views. The opinions expressed in this channel are solely those of each individual author.