On Monday's show of the "White House Brief," host Jon Miller highlighted the criticism President Donald Trump received for reportedly saying "the Democrats hate the Jews" during an a speech with Republican National Committee donors in Florida.
In this clip, Miller pointed to Democrats like House Speaker Nancy Pelosi, calling her out for explaining away fellow Democratic Rep. Ilhan Omar's anti-Semitic tweets and for saying that Omar did not know that her words were offensive.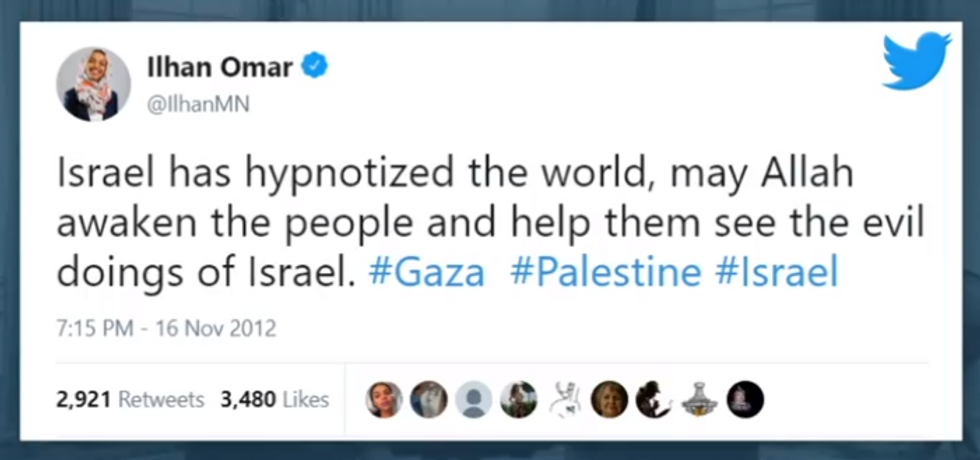 Image source: Twitter screenshot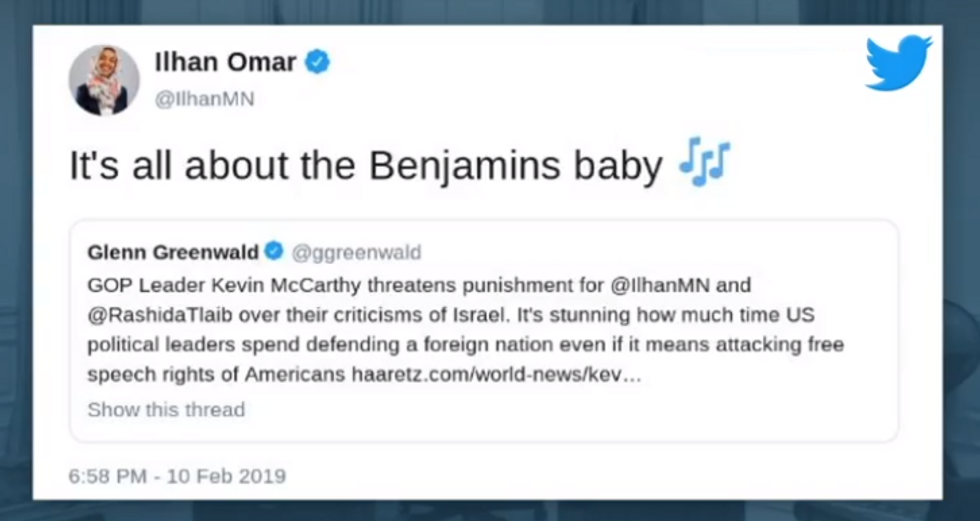 Image source: Twitter screenshot
Omar later offered a "non-apology" tweet, and said that her colleagues are "educating her."
What else?

Miller pointed to a few of the Democratic Party's 2020 hopefuls who have come to Omar's defense in recent weeks. For example, Sen. Elizabeth Warren (Mass.) suggested that criticism of Omar was generating "chilling discourse" because it was making it difficult to criticize Israel without being called anti-Semitic.
Sen. Bernie Sanders (I-Vt.), said he did not want to equate anti-Semitism with legitimate criticism of the right-wing in Israel.
Miller's rant concluded with the poignant point that authoritarian tendencies are inerrant within the Democratic Party.
"We are going to see a shift from an Individualist society to an iron-clad authoritarian state if these radicals are not ejected from power," Miller said.
Click here to watch the full episode.
Want more from Jon Miller?
To enjoy more of Jon's take on what's happening at the White House that the mainstream media isn't telling you, subscribe to BlazeTV — the largest multi-platform network of voices who love America, defend the Constitution and live the American dream.