Full disclosure: We are not making this up.
Neoconservatism, a formerly obscure ideology founded at the University of Chicago in response to threats to Western Civilization, has apparently so pervaded American culture that it can corrupt children into believing that Islam must be utterly destroyed, and that the weak must be conquered by the strong, without them even knowing it. And the instrument for this propaganda? Tom and Jerry cartoons.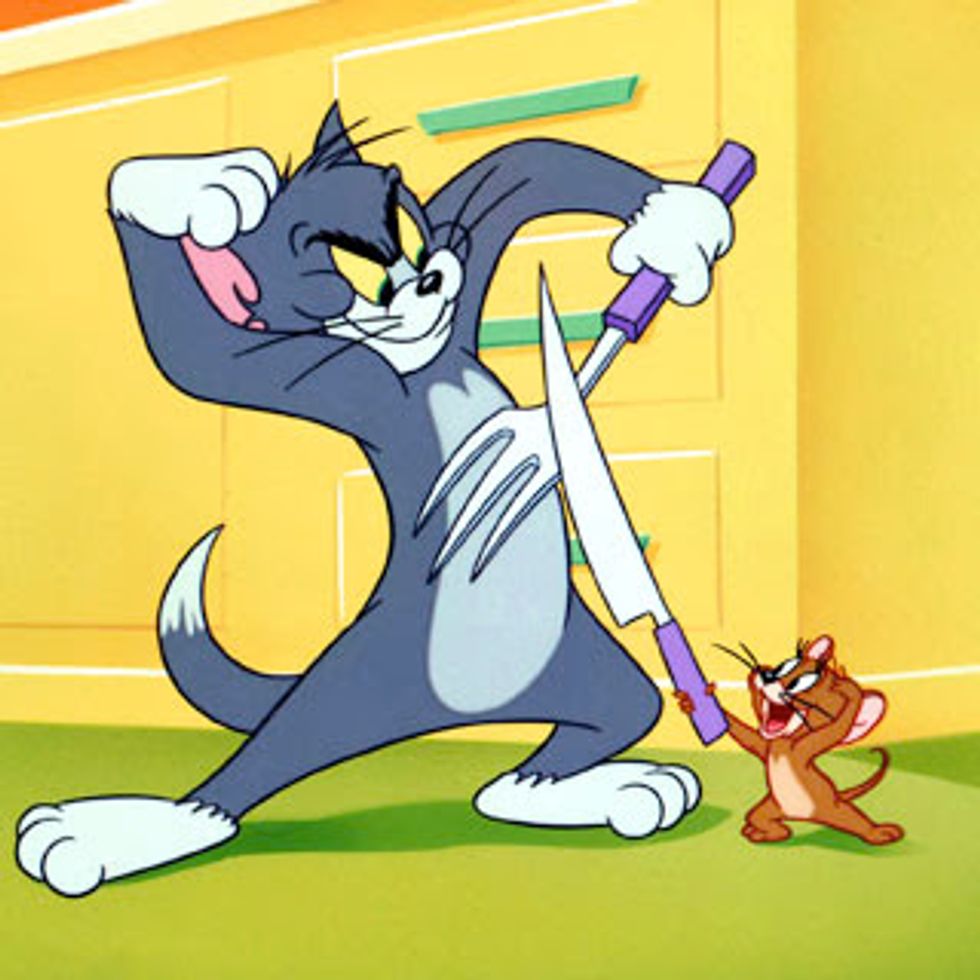 At least that's the explanation given by Sudanese professor of political science Muhammad Waqi'Ullah, who appeared on a Saudi Arabian TV show Monday to explain neoconservatism and its (according to him) terrifyingly pervasive influence around the world:
Waqi'Ullah begins the interview by explaining the origins of neoconservatism with surprising accuracy. However, once the historical part of his talk is finished, he veers off into sheer insanity, accusing neoconservatism of teaching that the Islamic world must be completely destroyed, and also misquoting both Charles Darwin and Thomas Hobbes as exponents of "might makes right" style foreign policy. Screen caps of these bizarre assertions follow:
Please note that the "theory of Thomas Hobbes" that Waqi'Ullah is referring to is the theory that the strong must rule and the weak must be humiliated and destroyed. Not only is this not what Hobbes taught, but he actively railed against it as the "state of nature" that exists before the introduction of civilization.
Also, we have to ask: Has Waqi'Ullah ever even watched a Tom and Jerry cartoon? Because the supposedly "strong" one (the cat Tom) gets bested by the "weak" one (the mouse Jerry) all the time. It's not like Waqi'Ullah can't. He is, after all, based in the United States.