A Republican lawmaker who voted against John Boehner for Speaker two years ago accused Republicans late Tuesday of being too unorganized and too unreliable to unseat Boehner, and blasted Rep. Louie Gohmert (R-Texas) as an alternative candidate who is not "credible."
"I like Louie, but let's be clear: Louie Gohmert was – is – never ever going to be Speaker of the House," Rep. Mick Mulvaney (R-S.C.) said. "I respect his passion, but he isn't a credible candidate. That was proved today by the fact that he got three votes, despite all the national media attention he managed to grab."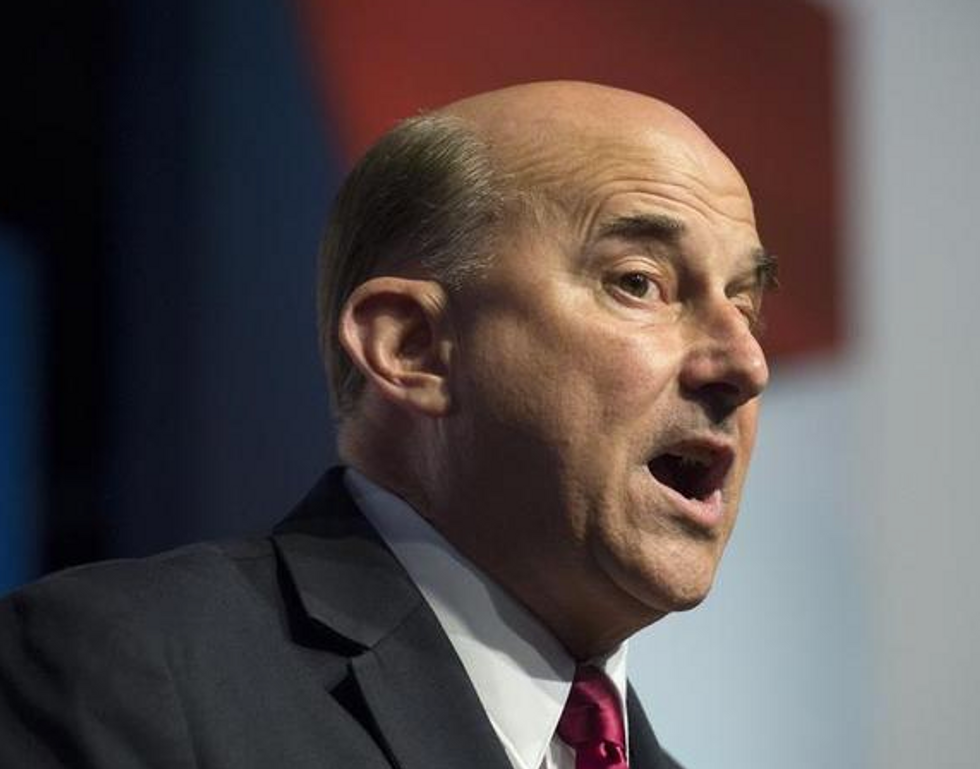 A fellow Republican said Rep. Louie Gohmert (R-Texas) was not a "credible" candidate to replace House Speaker John Boehner (R-Ohio).
Image: AP Photo/Molly Riley
Mulvaney also criticized another candidate, Rep. Daniel Webster (R-Fla.), as being too moderate to make a difference in the way the House is being run.
"He is a nice guy, and a good thinker… but his lifetime Heritage Action score is 60 percent (by comparison, mine is 91 percent)," Mulvaney said. "And this was supposed to be the savior of the conservative movement? Would the House really have been more conservative if he had won?"
Mulvaney's comments carry some weight — he voted against Boehner in the Speaker's race in 2013. But he said that vote taught him that Republicans are not nearly organized enough to carry out a coup against Boehner.
For example, he said that two years ago, many Republicans said they would vote against Boehner but voted for him at the last minute. He said it was "even worse" today because there were never enough votes to take down Boehner.
"On top of that, some people who had publicly said in the past that they wouldn't vote for Boehner did just that," he said.
"This was an effort driven as much by talk radio as by a thoughtful and principled effort to make a change," he added. "It was poorly considered and poorly executed, and I learned first-hand that is no way to fight a battle."
"This coup today was bound to fail," he said. "And in fact, it failed worse than I expected, falling 11 votes short of deposing the Speaker. At least two years ago we only failed by six."
Mulvaney added that if Republicans were serious about unseating Boehner, they would have tried in a November meeting in which Republicans decided to pick Boehner again.
"That was the time to fight," he said. "But not a single person ran against Boehner. Not one. If they had, we could've had a secret ballot to find out what the true level of opposition to John Boehner was."
Gohmert issued his own statement late Tuesday night, and said the effort at least gave voters a shot at changing House GOP leadership that many have criticized.
"The goal was to have a new Speaker with wisdom and honesty to lead the Congress," Gohmert said. "The fight does not end today."
"Our cause is a worthy one that we will continue," he said. "We must not be breaking our promises to the American people. We must keep the momentum that we created so that the House of Representatives can be as intended 'The People's House' and not just a rubber stamp for broken promises."