You roll up to a DUI checkpoint in Florida.
You could use this one simple trick to avoid having to roll down your window — or can you?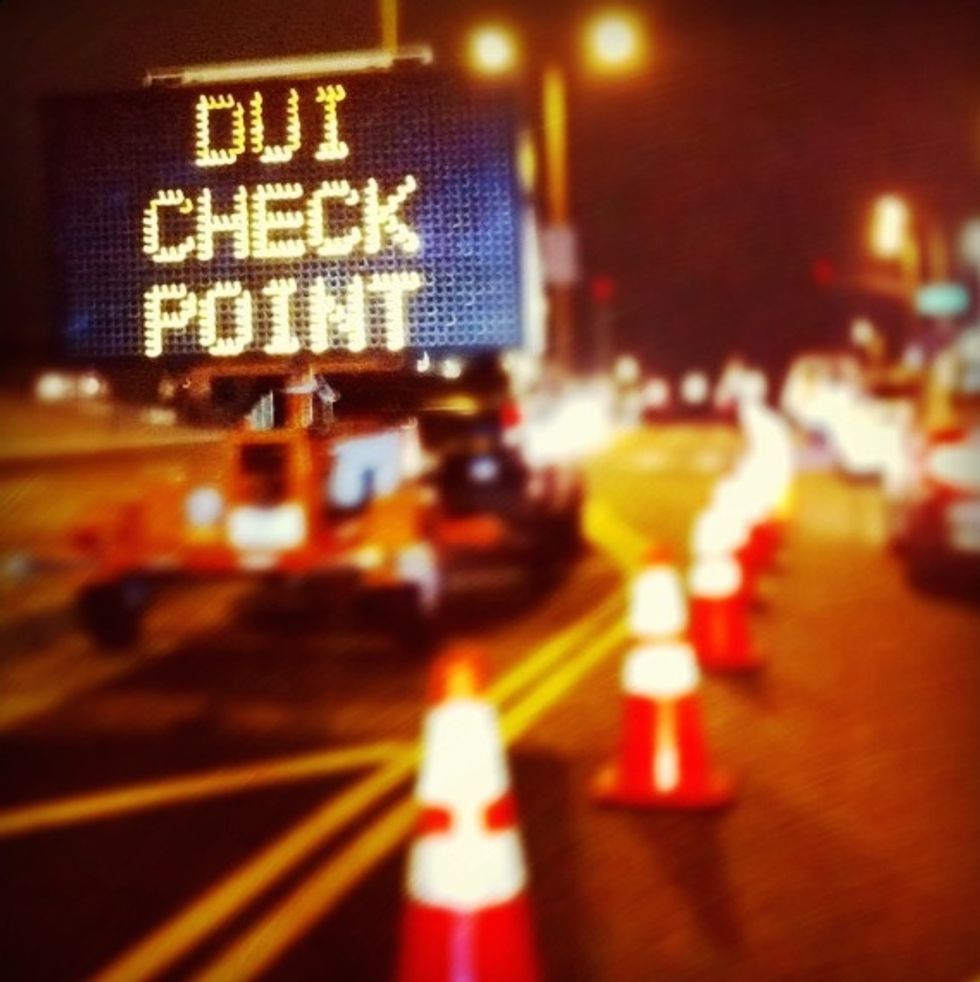 Image via Jory/flickr
After seeing the video of a driver going through a Florida DUI checkpoint without rolling down his window — the man instead hung a plastic bag containing his license and other information out the window for cops to see — one Florida sheriff issued a threatening challenge.
"I challenge him...to please come to Lee County and drive around," Lee County Sheriff Mike Scott said. "Eventually he'll find one of our checkpoints and he'll try his luck. He'll go to jail."
Speaking to WFSX-FM, Scott pledged that unlike the accommodating cops in the video, his police would not simply wave someone through after checking their license from a plastic bag.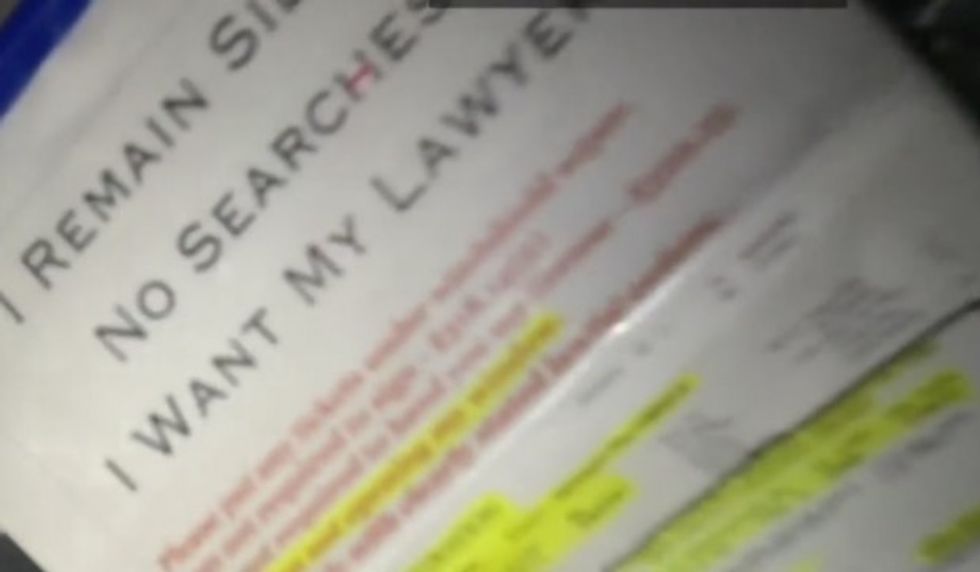 The message hung from a car window that got a man silently through a Florida DUI checkpoint. (Image source: YouTube)
"I can tell you with certainty that if this gentleman enters a Lee County checkpoint the same outcome will not be the case," Scott said, arguing that officers need to be able to interact with and smell drivers to ensure the driver does not seem impaired and no odors of alcohol or drugs emanate from the car.
He also claimed that most car windows are tinted and thereby pose a "threat to officer safety."
"By not rolling your window down, you're interfering with our investigation," Scott said. "If a driver refuses to roll down their window they will be arrested."
Calling DUI checkpoints "very structured, organized events that are taking place to save your life, my life and our families that are driving down these roads," Scott acknowledged that drivers passing through checkpoints retain their right to remain silent, but he was adamant that windows have to come down.
"Frankly I think people should roll their windows down [at DUI checkpoints] and just say 'thank you' [to police] for trying to keep drunk drivers off the streets."
Listen to the interview on WFSX; Scott discusses DUI checkpoints starting around the six-minute mark.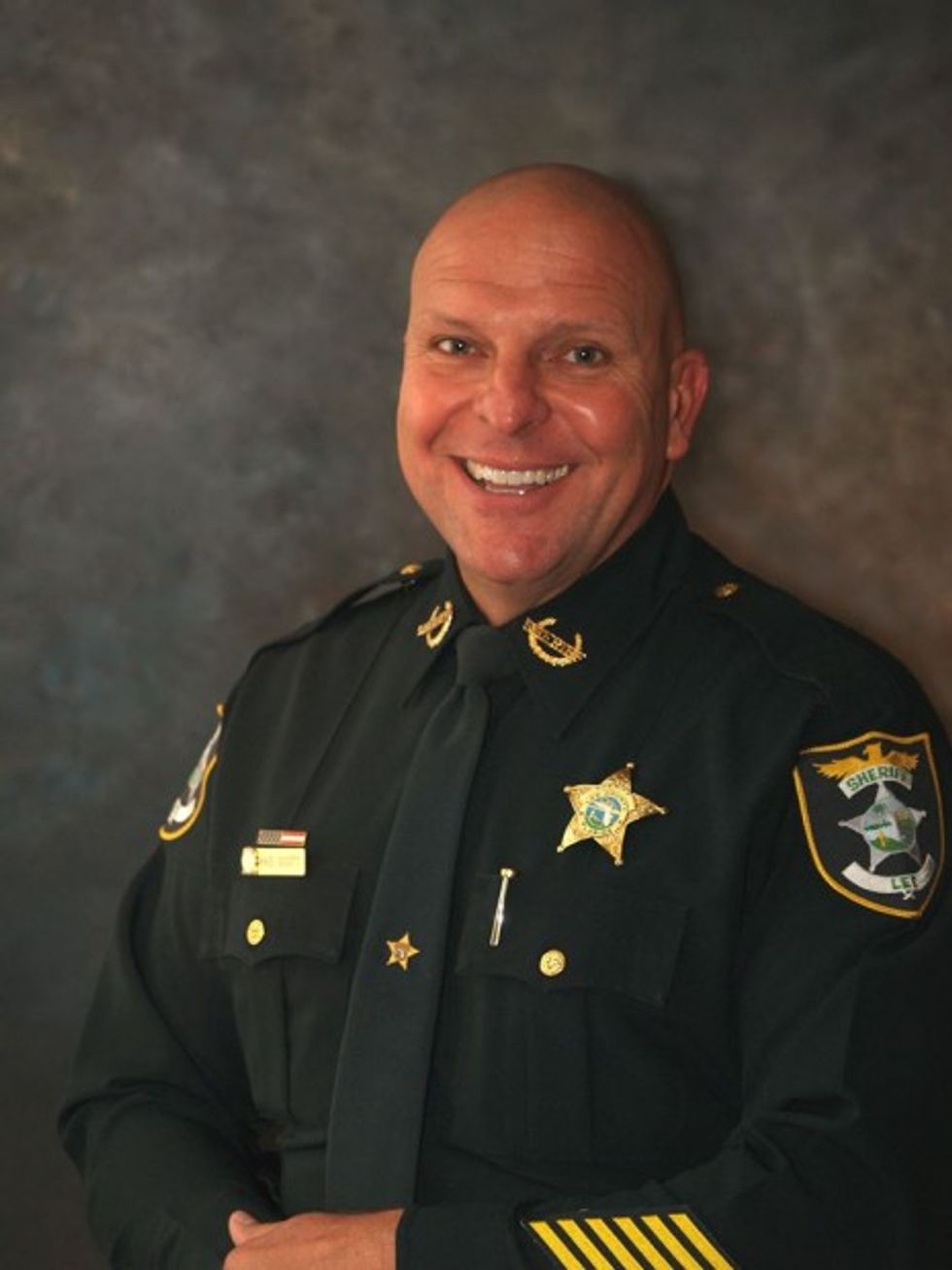 Lee County, Florida, Sheriff Mike Scott says he'll arrest anyone who refuses to roll down their window at a DUI checkpoint. (Image via Facebook)
Is Scott in the right?
He certainly seems to stand alone among Florida law enforcement.
The Supreme Court has defended checkpoints as reasonable under the Constitution, and if officers can't detect impairment, checkpoints become kind of pointless.
The National Highway Traffic Safety Administration guidelines on DUI checkpoints note that, "The use of sobriety checkpoints that allow impaired drivers to pass through undetected will not achieve the desired deterrence effect."
But Scott could well be overstepping his legal bounds when he says drivers must roll down their windows.
Following the release of the plastic bag video, Florida Highway Patrol spokesman Sgt. Steve Gaskins told WTVT-TV that DUI checkpoints are not intended to violate anyone's rights.
Gaskins said that windows don't have to be rolled down for troopers to tell if a driver is impaired or not — backing up the decision cops made that night to wave the silent driver through.
FairDUI founder Warren Redlich told WTVT that the silent, windows-up approach has been tried seven times at Florida checkpoints, and police have never once detained the driver using it.
"It's legal, but you draw attention to yourself," advised Tampa DUI defense attorney Elliott Wilcox. "When you draw attention to yourself, then you'd better be squeaky clean going through. Because otherwise, you give them another reason to pay attention to you. If you are not squeaky clean, that could be the worst thing that happens to you."
If you try the windows-up, bag out approach in Lee County, be warned: You may be in the right, but the sheriff is willing to fight you.
—
Follow Zach Noble (@thezachnoble) on Twitter