White House spokesman Josh Earnest said Tuesday that Cuba has freed "some" of the 53 political prisoners it agreed to release as part of a broader agreement with the United States, but again declined to provide any other details that members of Congress have sought in an effort to confirm that Cuba is living up to its end of the bargain.
Cuba said last month it would release 53 prisoners, as part of a deal under which President Barack Obama said he would ease travel restrictions against Cuba and try to expand bilateral relations.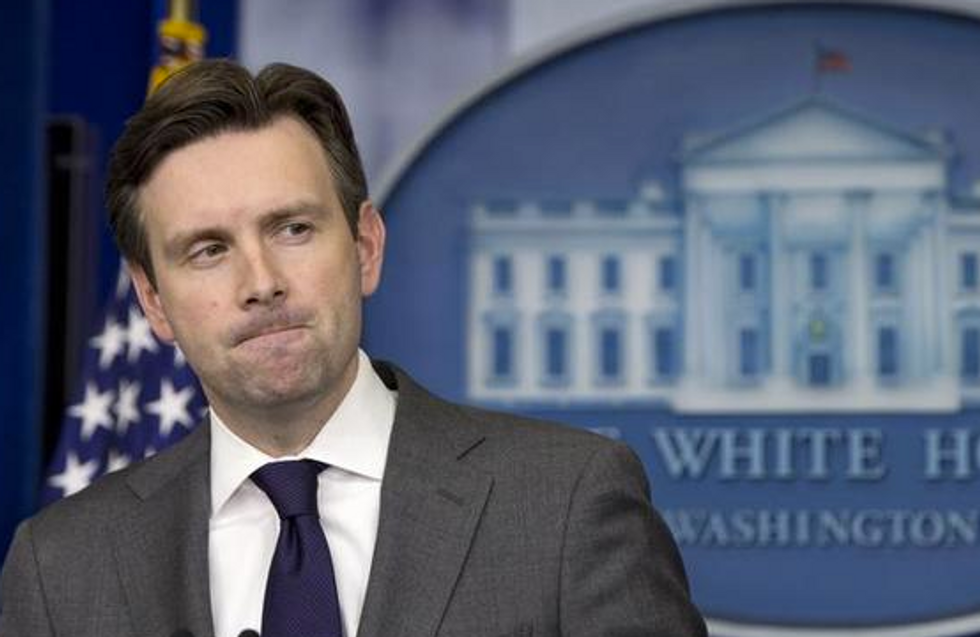 White House spokesman Josh Earnest is the latest Obama administration official to say he won't release details of the secret U.S.-Cuba deal.
Image: AP Photo/Carolyn Kaster
But many of the details of the deal remain shrouded in mystery, such as who the 53 prisoners are and whether Cuba actually releases them. On Tuesday, Earnest said only that "some" of these prisoners have been released, and gave reporters no other information on whether that means a handful or several dozen.
"They've already released some of the prisoners, and we'd like to see this commitment completed in the near future," he said.
Earnest also said the administration would not be releasing any of the names of the Cuban prisoners in order to protect those prisoners. "We're not in a position to talk about specific numbers… and the reason for that is, simply that we've been careful about talking about the number of prisoners and who they are because we don't want to put an even bigger target on their back as political dissidents," he said.
But members of Congress and even reporters have said they can live without the names of these prisoners, as long as they have current information on how many are in prison and how many are still in prison.
On Monday, State Department spokeswoman Jen Psaki said she didn't expect State to hand over any additional information on the status of the 53 prisoners. "We're not going to outline who those individuals were," she said. "I don't expect we'll be releasing a public list."
Both Republicans and Democrats were highly critical of Obama's agreement with Cuba last month, in large part because of uncertainty over exactly what steps Cuba agreed to take to earn reduced U.S. sanctions. Obama said he would start a discussion about ending the U.S. embargo against Cuba, but several members said it's far too early to take that step unless Cuba takes sustained steps toward democracy, and if there is some resolution of the U.S. property claims the U.S. still has against Cuba.