To the amazement of some gathered at a basketball game between Washington state middle school rivals North Whidbey and Oak Harbor, one of the two referees was caught on video in the middle of a very questionable call.
It wasn't about a double dribble or traveling.
No, the guy was talking on what appears to be a phone...in the middle of the game. (Although a closer look at the video indicates that it may be a larger device — perhaps a walkie talkie.)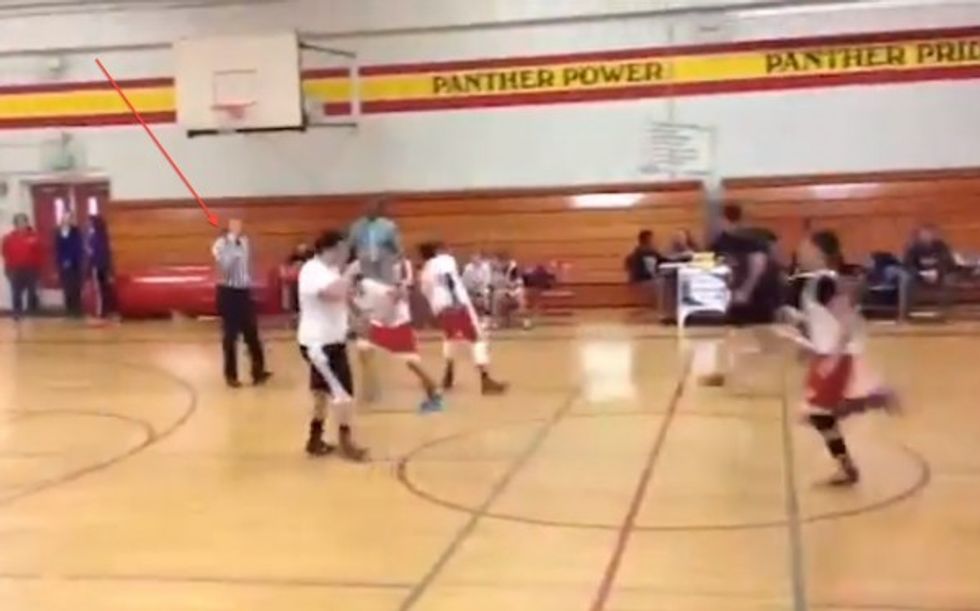 Image source: YouTube
The chat upon the Oak Harbor hardwood lasted for a minute, Deadspin reported. Toward the end of the clip the ref appears to place the device in his back pocket.
But amid the growing uproar there may be a legitimate explanation.
Oak Harbor Schools told TheBlaze on Wednesday that the referee may have been on a call to help resolve a referee shortage at another basketball game in progress. Kellie Tormey, the district's communications officer, said Oak Harbor was awaiting official word on the matter but that the district doesn't condone what happened.
Tormey added that the referee is a contract official and not a district employee.